Description
Cambodia Ascension Retreat with Rae Chandran
Fast Track to Ascension with the Family of God and the Celestial Beings
*Part of the Retreat Fees are used to support the local students and villagers in Cambodia!*
Dates
19 - 27 May 2018
A 9 Days / 8 Nights Magical Retreat
Accommodation and Workshop Venue : Hotel Somadevi Angkor Resort and Spa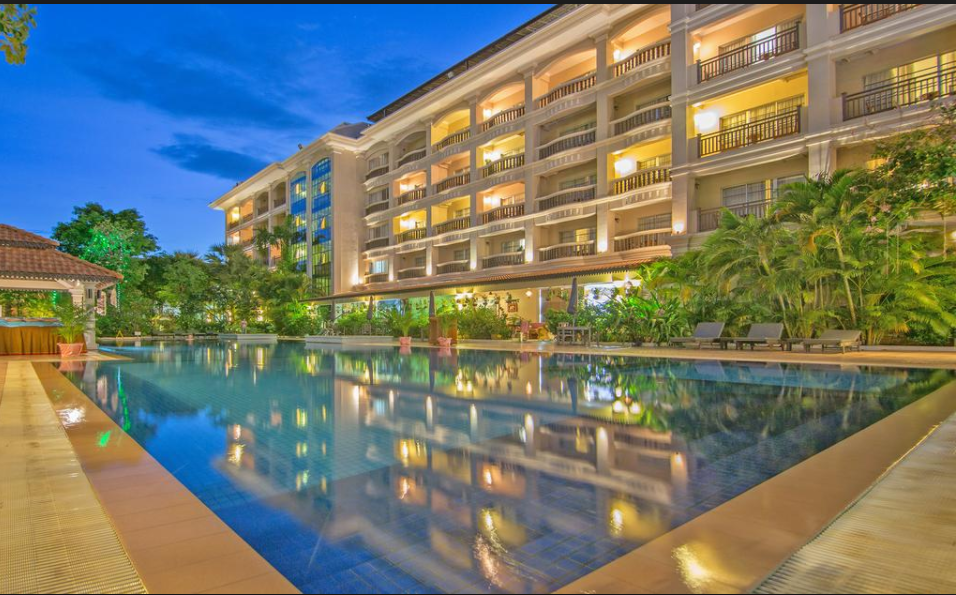 HOTEL SOMADEVI ANGKOR RESORT & SPA is indeed a Resort of Class and Character in which you should not miss while you are visiting the mystical land – Siem Reap Angkor. The Resort has been designed to guarantee you a most pleasant and memorable stay as we aim to deliver products and services that consistently meet and exceed your travel's needs and wants. HOTEL SOMADEVI ANGKOR RESORT & SPA is quite centrally situated handy for Top Business, Restaurant, Shopping, Museum, Bank, and Entertainment Centers. It is just fifteen (15) minutes drive from Siem Reap International Airport and ten (10) minutes to the world-renowned Angkor Wat Temple. Truly, HOTEL SOMADEVI ANGKOR RESORT & SPA is a convenient address to Business and Leisure Travelers. You can read more about the hotel here.
Accommodation is on a twin-sharing basis per room. We pair participant with participant intuitively. If you will like to share the room with someone you know, please indicate in the comment when you register.
Single Occupancy is available for an additional charge of USD300. If you prefer a single occupancy room, please indicate in the comment when you register.
Fee*
~NON REFUNDABLE Deposit USD500 by 31 March 2018 to secure Your Space and Early Bird Price Now~
· Early Bird Price : USD2,500 (twin sharing) / USD2,800 (single supplement)
· Normal Price : USD2,800 (twin sharing) / USD3,100 (single supplement)
* Please see our Cancellation policy below.
Fee includes:
· 9 Days 8 nights Superior Room accomodation in Hotel Somadevi Angkor Resort and Spa with breakfast from 19-27 May 2018.
· Attendance to the 4 days Ascension workshop from 20-23 May 2018 (10am - 4.30pm).
· Daily channeling, meditation and intention ceremony guided by Rae Chandran.
· Channeling by Rae Chandran in the sacred power spots in Siem Reap.
· Opportunity to explore our past lives guided by Rae Chandran in this retreat.
· English-speaking Tour Guides during our tour from 24-26 May 2018.
· Daily Vegetarian Lunch provided.
· Daily Vegetarian Dinner except for workshop nights from 20-23 May 2018.
· Not 1 but 2 Aspara Dance Performances during this retreat!
· Daily Mineral water supply.
· Entry fees to ALL venues and sites.
· Two Way Airport Transfers from Siem Reap Airport to Hotel on 19 May and 27 May 2018.
· Tourist Visa On Arrival Application into Cambodia for those countries eligible to enter Cambodia.
· Bus transportations during our tour from 24-26 May 2018
· All Service charges and taxes are included.
What is not included:
· International Flight Ticket from home country.
· Travel insurance.
· Dinner on workshop nights from 20-23 May 2018 is at your own expense.
· Tips and gratuities.
· Bank transfer fees.
· Beverages with the exception of mineral water.
· Items of Personal nature (Shopping, Laundry, Phone Calls, etc.)
Method of Payment
1) NON REFUNDABLE DEPOSIT of USD500 to pay in CASH or PAYPAL by registering online
2) Remainder of retreat fee can be paid in CASH or BANK TRANSFER to the following :
Bank Name : Maybank Singapore
Swift Code : MBBESGSG
Bank Code : 7302
Branch Code : 014
Account Type : Current
Account Number : 64140055880
Account Name : Cheong Hau Chih
* Please note that ALL Bank Charges to be borned by the Remitter. Payment to be received in FULL by the organiser.
Retreat Itinerary
Saturday, May 19 : Arrival in Siem Reap.
Pick up from airport to HOTEL SOMADEVI ANGKOR RESORT & SPA. Enjoy a Welcome Vegetarian Buffet dinner with all the participants of the retreat and an Aspara dance performance at the hotel.
Sunday - Wednesday, May 20-23, 10am - 4.30pm : ASCENSION WORKSHOP (4 day workshop) with Daily Vegetarian Buffet Lunch and 2 Coffee Breaks.
Workshop Sypnopsis :
Blessed Beings, there is much information and much has been spoken and written on Ascension during the past few years and many tools and services has been provided through all the writing and sharing of information and wisdom through many teachers. But there has been none so far about the steps one must take - in a clear and focused manner to achieve one's liberation. What we have noticed is that there is much information, but no clear cut pathway to achieve this.
In this new material (33 Keys of Ascension - the new Book by Rae Chandran), Rae provides a comprehensive guide and practical tools to achieve one's ascension. These steps are sequential in order and are to be done sequentially. The materials provided in this workshop and book are all channelled from the Family of God and the Celestial Beings and are revolutionary in its very nature. Many of these steps were used by Rae for his own ascension and is a practical tool which he used to lift his life force and light.
In this workshop Rae will present 33 steps or keys on developing, healing, releasing and integrating the four bodies - physical, mental, emotional and spiritual along with all other subtle bodies and other dimensional realities. All the materials presented are completely new in its content and format and is easy to use and practice.
This workshop will be an experiential workshops with guided meditations, imagery and sound.
Some of the topics which will be covered in the 4 day workshops are:
1. First Key - Understanding and Healing the 14 layers of One's Auric Field and Auric maintenance.
2. Soul Fragmentation and How to integrate Soul Fragments from all realties.
3. Inner Sacred Temples of healing and integration
4. Galatic Consciousness Integration
5. Ascension Codes activation
6. Earth and our bodies and Ascension
7. Goddess and Ascension
8. Geometric patters and its significance on Ascension
9. Activating and Deactivating Certain Codes in our body
10. Body and Ascension - Different Body types and Ascension
11. Face and Ascension
12. Rhythms and Ascension - planetary rhythms, earth rhythms, seasonal rhythms etc.
13. Rainbow Codes
14. Meduall and Ascension
15. Food and Ascension - how to program the food we eat
16. Fire and Ascensioon
17. Mathematical numbers and Ascension
18. Musical notes and Ascension
19. Osiris - Egyptian God of Resurrection and Ascension
20. Snake and Ascension
PLus
Many more keys like water and ascension, smell and ascension, Melchizedek and Ascension, Liberation Codes and Keys etc.
In total Rae will present 33 keys during the 4 day workshop.
When one follows the keys as given and directed, one will naturally increase the Light Quotient in a much faster time and be able to join with All That Is/With One's I AM Presence.
Come and Be Prepared for a Journey into Oneself and Liberation.
Blessings,
The Family of God and the Celestial Beings
Greetings my family, this is Rae. Human beings have been seeking to find their truth from immemorial and most of the time it is done unconsciously and their belief is that by finding joy and happiness in the outside world, one will find inner salvation. Alas, it is not the case - for when and if we find outside joy and happiness it is temporary and and then we further seek to fulfill our joy and happiness by continuously going through the motion of seeking, acquiring, processing and holding on. What human beings are really seeking is to find themselves and they can only find themselves with in themselves. All scriptures talk about this and every one knows about it as it is an eternal truth with in themselves. But how do one go about finding it.
There are many tools and guidelines in this regard and have been taught all over the world by many teachers and masters. But all touch only on one or two aspects of the healing process and not a full course on integrating the light with in oneself.
In the 33 keys of Ascension, a comprehensive and easy to follow sep by step process is outlined and this is the process used by the originator of this material (Rae Chandran) for his own ascension and full integration of Light.
There are specific steps to raise ones vibration and then able to maintain it for most people that is the most difficult part - how to maintain the raised awareness and light with in oneself.
The understanding of human aura is important in this regard. Since there are many layers in a human aura, all must be balanced so that one can maintain ones awakened energy. We will be talking about the different bodies with in the auric field like -
The pain body

Anger body

Love body

Ancestral body

Compassionate body,

Explorer body,

Creative body

Peace body

Star body

Musical body

Night body

Sun body

Dream body

Wisdom body

Water Body
In addition, you will learn about :
How to heal and balance all these bodies using sound and mudra.

Soul Fragmentation and how to collect our lost pats of our soul again using sound and mudra.

Inner temples which we can visit during our sleep time to heal and balance ourselves. There are many inner temples like Temple of Love, temple o sound, Temple of forgiveness, temple of remembrance, temple of compassion, temple of acceptance, temple of beauty etc.

How to integrate Galatic consciousness and how to activate our star heritage by activating the star DNA and this is done through a guided meditation.

Activating ascension codes by using certain numbers and working with certain masters in achieving this.

How to connect with Earth Spirit and how to do it by using certain tones.

The importance of purification, how to join different realties and bring all of it together and again we will use sound and chants and work with the masters associated with it.

How to open to receive the light, understanding the Goddess energy, There are fifteen Goddess who are supporting humanity at this time, understanding the sacred geometric patterns for we are made of geometry and the universe is created using sacred geometry. We will give exercises on how to connect with certain geometry and their sounds.

Understanding the energy of the rainbow, dragons, de-activating certain codes, understanding the bodies, eyes and face so as to understand and experience ascension on a deeper level etc.,

The codes of Osiris called the Resurrection code.
This workshop will be a an experiential workshops with many meditations and guidance directly channelled from the Masters.
Be prepared to change.
Become the Magic that you are.
Rae Chandran
Thursday May 24, Temple Visits - Angkor Thom, Bayon, Ta Prom, Preash Khan and Sunset at Pre Rup Temple (Guided Tour with Vegetarian Lunch and Dinner, Channeling and Initiations by Rae Chandran)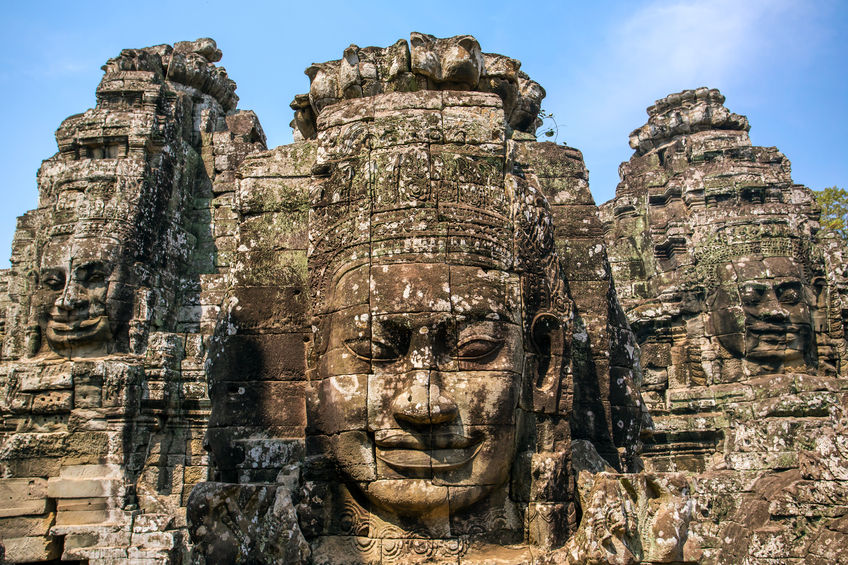 Pick up at hotel at 7.45am and transfer by Bus to the Angkor complex. Start the day with a visit to Angkor Thom to see the Bayon Temple with its 54 towers decorated with more than 200 smiling stone faces. Take a look at Phimeanakas, Baphoun, the Terrace of the Elephants and the Terrace of the Leper King before stopping for pictures at the magnificent South Gate. Here, gods and demons line the causeway that leads up to the gate, which is crowned with four large faces pointing in the cardinal directions. Lunch at the temple. After lunch, we visit an amazing view of the beautiful Ta Prohm Temple, made famous by the film Tomb Raider, which has been deliberately left as it was discovered. Kapok trees clasp the sanctuaries in their mighty roots. Imagine yourself an early explorer as you come upon the temple ruins being reclaimed by the jungle. Complete your tour with a climb up the brick steps of the terminal pyramid of Pre Rup, one of the oldest buildings in the Angkor complex. We will watch the sunset at Pre Rup before our vegetarian dinner at a nearby Khmer restaurant. Return to the hotel for a much needed rest after dinner.
Friday May 25 : Sunrise at Angkor Wat, Angkor Wat Temple, Banteay Srei Temple, Tonle Sap Boat Trip (Guided Tour with Vegetarian Lunch and Dinner, Channeling and Initiations by Rae Chandran)
Begin with a pick-up at the hotel by your tour guide early in the morning at 4.45am. Drive to Angkor Wat Temple to watch the captivating sunrise. Breakfast (Take-away from hotel) at Angkor Wat. Discover the Angkor Wat, Cambodia's most famous temple built for king Suryavarman II in the early 12th century as his state temple and capital city with a English Speaking tour guide. Roam around and gaze across at the amazing scenery and unrivaled architecture. Stroll through the temple's complex chambers and learn the site's fascinating history.
Proceed next to Banteay Srei Temple. Admire the sandstone carvings of the women's temple of Banteay Srey, built when the Khmer Empire was gaining power. A jewel of Khmer art, marvel at the carvings of myths in the temple's red sandstone walls, and see ornate pediments that depict Khmer legends. Lunch will be in the city.
Transfer to Tonle Sap. Go boating on the largest freshwater lake in South East Asia, and see one of Cambodia's most famous floating markets. Glide along the lake by boat, cruising to the floating village of Chong Phneas. This is one of the most atmospheric settlements of the lake, where the abundant fish serve to provide the locals with their source of income. Meet some of the fishermen to learn more about their everyday lives. After the exciting boat ride, we will have our vegetarian buffet dinner while enjoying a tradional Khmer dance show. Return to the hotel for a much needed rest after dinner.
Saturday 26 May : Schools and Village Community Support Visit ((Guided Tour with Vegetarian Lunch and Dinner, Channeling by Rae Chandran)
On the final day of your tour, you will visit 3 places where not many tourists have been, providing you with a glimpse of local village and the school lives. In the morning we will head to a school where we interact with the school children through playing games, teaching them English and Computer among other things. We will then provide lunch boxes and gifts to these students. These lunch boxes and gifts are kindly donated by all the participants of Rae Chandran's Cambodia Acension retreat 2018. The tour guide will bring us to a restaurant to enjoy our Vegetarian Buffet lunch next. After lunch, we will visit another school in the village to play games with the students and teach them English. We will also be giving them sandwiches and gifts which are kindly sponsored by all the participants of Rae Chandran's Cambodia Acension retreat 2018. The school choir will then perform some traditional Khmer songs for our group. Next we will visit a family in the village to better understand their everyday life. We will enjoy Khmer BBQ dinner (Vegetarian and Meat options available) together in a restaurant before heading back to the hotel.
Sunday 27 May : Last day of retreat, Return to Respective Countries, Airport Transfer from Hotel
Home Sweet Home and See You Again in our Next Retreat!
IMPORTANT NOTE :
Please ensure that your passport has at least 6 months validity before your trip.
Please click here to check the weather in Cambodia when you are packing for your retreat.
PLEASE READ THE FOLLOWING BEFORE YOU REGISTER FOR OUR RETREAT :
Retreat Terms and Conditions :
The Lighthouse Productions is not responsible for any of your items which are either lost, stolen or damaged during the Retreat.

You will be held liable for any loss or damage caused by You to the accommodation and contents during the Retreat. In such an event, The Lighthouse Productions reserves the right to charge You an additional fee.

To the extent permitted by the law, You agree to release, indemnify and hold harmless, The Lighthouse Productions, its Personnel and Rae Chandran against, from and in respect of all expenses, costs, liabilities, claims, actions, proceedings, damages, judgments and losses of any kind whatsoever (including but not limited to consequential and economic losses, property loss/damage and damages for injury, including personal injury and death) arising out of, caused by, attributable to or resulting from:
i) your booking or your stay at the Retreat; or
ii) your participation in the Retreat
Cancellation Policies
If You cancel your Retreat booking, the following charges will apply STRICTLY in relation to each booking:
i) If You cancel more than 60 days before your Retreat check-in date, 100% of your payment excluding deposit and bank charges will be refunded.
ii) If You cancel 31 – 59 days before your Retreat check-in date, 50% of your payment excluding deposit and bank charges will be refunded.
iii) If You cancel 30 days or less before your Retreat check-in date, you will forfeit the full amount including the deposit.
The Lighthouse Productions may, at its absolute discretion, cancel any booking. You will be offered either a booking credit or full refund of all monies excluding bank charges which You have already paid.

If You are issued with a booking

credit to

be applied to another Retreat, such credit will be valid for twelve months from the day the booking is cancelled.

If You arrive late or do not show up for your Retreat or terminate your booking early after You have checked in. You will not be entitled to any refunds or booking credits.
About Rae Chandran
Rae Chandran was invited by The Society for Enlightenment and Transformation at the United Nations building in New York City to present his work on 20 May 2016.
Rae Chandran, an ancient soul, was a Kundalini master in Atlantis. He has been able to remember his past due to his own Ascension Energy which he fully integrated on 5 August 2017. He had been travelling around the world teaching Mahakundalini and Galactic Shaktipath to anyone who is connected since. He has been on the path of Self Discovery for over three decades now and through the awakenings and understandings he has had over these years, he shares these truths to all the people he comes in contact with. He teaches these truths through the various workshops he conducts in many parts of the world like Japan, USA, Brazil, Hong Kong, Taiwan, Singapore, Malaysia, Shanghai, India and Vietnam. He also leads people to power spots and power vortexes in countries like Egypt, Israel, Greece and Morocco. Rae Chandran is the author of five books. All the contents of all these books are completely channeled. Three more books from Rae will be published later this year. On 20th May 2016, Rae was invited to the Society for Enlightenment and Transformation at the United Nations building in New York City where he will present the topic "Sacred Geometry and Symbols to achieve balance". Rae Chandran's messages and articles regularly appears in the Channeled Magazine from US called Sedona Journal and also has been on many of the internet platforms in US, Europe and Asia. He has also been on the radio show in many countries like Taiwan, US and Malaysia.
Rae Chandran also channels Symbols for healing and transformation and he has channeled over 400 symbols. Rae hails from India, but have taken up residence in Japan for the past 16 years. He lives with his wife and two kids in Tokyo. To know more about his work, please visit here. You can view his videos on channelling and his work at here.
Client Testimonials
"I felt totally liberated and balanced after the session. It is such an enlightening experience. In this workshop, I just need to sit on my seat while Rae did the toning and my DNA 12 levels are activated! I can feel the vibration within me while Rae toned. The sounds and tones are so famililar and they moved me to tears. The activation is so quick and I can feel my DNA 'waking up' happily. Rae is a very knowledgeable and helpful teacher, guiding each of us in this process patiently. After the session, I have wonderful restful nights sleep. I am truly grateful for what Universe and Life gives me. Thank you Rae. I will definitely sign up for your Level 2 workshop."
- Jenny C, Entrepreneur, Singapore
"Rae is a highly intuitive chaneller and healer. He doesn't just channel messages but also generously dispense advise on health, diet and lifestyle so as to empower individuals towards self-healing. His down-to-earth and gentle demeanor puts one at ease almost immediately. His words are laced with gentle healing energy - all meant to heal and aid the individual to shine to his/her best ability. An old wise gentle soul, one will be in good hands with Rae."
- Winnie Cheong, Polytechnic Lecturer, Singapore
"I was honestly blown away by Rae's spot-on statement on my hidden interest in certain things or inexplicable attraction to specific countries and many things make sense now. He gave me positive outlook on my life and I can't be more excited about what's coming in the next few years and beyond! He also presented many options and possibilities I could/might go pursue in the future. To anyone who's considering, I strongly recommend having this deeply spiritual chat with him over a cuppa tea."
- Oda Momoko, Professional, Singapore
"Rae is a beautiful, evolved and generous individual. He put me at ease from the beginning. His channeling is absolutely profound and expansive. The knowledge he shares is simply priceless. He taps into where I am today and the life events that could unfold. And presented me multiple ways I can raise my frequency to align with the divine. He also shared a couple of relevant previous lives to provide context to family relationships I enjoy today. Rae doesn't just speak the truth, but he explains it. As such, this is really a learning experience. Overall, I am truly grateful for my reading with Rae. And if given the chance, I would do it again in a heart beat."
- Sanoop Luke, Youtube Engineer, Singapore
"Appreciate the awesome session yesterday. I feel like I am part of the human race this afternoon."
- J/Washinton DC
"After the session I was definitely 'spacey', and can appreciate the guidance of resting and perhaps even having someone accompany/drive after the session . . . Throughout the rest of the day and evening I had a sense of deep peace and relaxation. I was very tired very early in the evening and went to bed much earlier than I otherwise would have . . . My blood pressure was on the low side of what it normally runs . . . I continue to feel 'expanded' in my body, in a very open-hearted way, in contact with 'All That Is.'"
- J/USA
"I am truly feeling the oneness and connectedness with everything after our session. My God self is very present and I have stopped doing anything to cover it up and be like everyone else. I am just divinely me since our session."
- J/USA
"When I was a kid and would be trying to fall asleep with my eyes closed, I remember seeing a lot of geometric changing shapes against a black background, like one of those screen-savers that is always moving. That's what I felt was happening in my body yesterday when you came to check on me. What happened after that got even stranger, as, to be frank, I felt like my upper body was on the verge of orgasm. That lasted until I left. After that I continued to have this feeling . . . like the opposite of back pain; it was back pleasure! There was a really intense feeling in my lungs for several hours afterward as well."
- C/USA
"This morning, when I got up and stepped onto the floor, the chronic pain in my right foot was NO MORE. Thank you. This pain has been with me for quite a while and other energy work has only temporarily cleared it. SO happy!"
- E/Hong Kong
* Part of the profit of The Lighthouse Productions will be donated to its charity beneficiaries.
About

The Lighthouse Productions
We are dedicated to help All reach their highest potential through organising transformational workshops, seminars, performances and retreats facilitated by world class new age and spiritual teachers, musicians and speakers.