Cancer Management - Balancing Immunity: A New Dimension Of Healthcare
Sales Have Ended
Registrations are closed
Email info@eventsmastery.com if you are interested.
Sales Have Ended
Registrations are closed
Email info@eventsmastery.com if you are interested.
Description
Free Live Session Explains...



Balancing Immunity:
A New Dimension Of Healthcare
for Cancer Management
We believe there is hope...Cancer is not necessarily a death sentence...
Cancer which we know is the number #1 health killer in Malaysia. This session helps explains a unique ground-floor opportunity focusing on the management of cancer - ... and with a break-through on how this all natural product can help bring back normalcy into your life regardless which level the cancer is!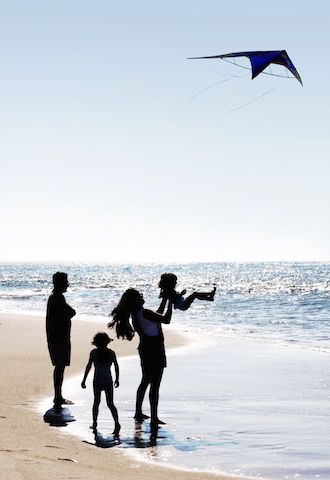 Fact: As many as 37,400 new cases of cancer are diagnosed every year. (Source : Cancer Index Malaysia).
It is often mentioned that for every 4 or 5 people you know, 1 or 2 of them might already be diagnosed. A scary thought yes...but "There might be Hope -Cancer is Not Necessarily A Death Sentence"
If you know someone suffering from cancer or you're suffering from it yourself, we want to invite you to attend this life-changing 1.5 hour sharing session. A life-changing talk shows you how this health regime helped a cancer patient reduced his cancer marker from 98.7 to a healthy 3.73 within a couple of months. And more importantly, how you can do the same as well.
Here's what will be covered:
How this all natural product have helped many lives in all types of cancer and stages and how it can help yourself or a person you know who is suffering from cancer. If your are categorized as high risk or have a family history of tumors or cancer cases, this product is also for you for prevention too.

Why randomly eating fruits isn't going to improve your condition and might actually harm your body instead – Adding fruits to your diet is important but you need the right nutrients from the right fruits

The "Boost Your Immunity" health regime program to help fight against cancer and prevent it from resurfacing!
Amazing Feedbacks From Former Cancer Patients
Stage 4 Cervical Cancer - Ms Viji Prajit (63 y/o)
In Jan 2008, despite 52 sessions of chemo and radiotherapy, her cervical cancer stillspread to her lymph nodes and she could no longer continue with her treatments as her weight dropped to 30kg. In 2010, after 8 months of being on the health regime, no cancer cells were found in her body.
After 5 years of the regime, she recovered from cancer and remains strong and healthy
Stage 4 Lungs, Nasopharyngeal and Bone Cancers - Mr. Wong Hooi Sooi (69 y/o)
Since 1994, Mr. Wong has greatly suffered sever pain from Nasopharyngeal cancer. In 2005, it spread to his lungs, lymph nodes and bones.

Despite surgery and treatment, his condition worsen.
In 2009, after being on this health regime for 6 months, his PET scan did not show any sign of cancer at all.
As of Oct 2015, he is declared to have recovered from cancer and living in good health.
Stage 4 Prostate, Spine and Bone Cancer - Mr Suthep Wanthong (65 y/o)
He discovered he has prostate cancer in 2011. After undergoing surgery and radiation treatment, his body went completely numb.
But after being on the health regime for 15 days, he regained movement of his upper body.
In May 2012, his PSA had fallen to 0.75 ng/ml and he is living his normal daily lifestyle again.
Stage 4 Lymphoma and Bone Cancer - Ms. Supatsara Aimek (52 y/o)
In 2011, she was diagnosed with Stage 4 lymphoma cancer which spread to her right leg bone. It resulted in a fracture and caused her severe pain.
After 3 months with the health regime, bone re-growth occured.
After 12 months, X-rays showed her fracture had fully healed and her skin condition improved after 2 weeks.
As of May 2015, she is declared free from cancer and remains in good health condition.


We owe it to our friends and relatives or anyone within our circle of network to at the very least let them know about this...If this single action can eventually help a person to live a normal life or help someone to have hope in times of uncertainties.. why not? What actions or thoughts they might have after that is really upto them. We need to do our part to raise such awareness of what is possible. Thank you
Share this with them or if your close friend/relative is diagnosed, please do come to this talk on their behalf to see if this can help them and to help you too.
or email info@eventsmastery.com
REGISTRATION IS COMPULSORY
PLEASE DO NOT WALK IN WITHOUT REGISTRATION.