Sales Have Ended
Ticket sales have ended
Sales of this ticket has ended! Please contact ptt.finscents@gmail.com for more information on the next workshop!
Sales Have Ended
Ticket sales have ended
Sales of this ticket has ended! Please contact ptt.finscents@gmail.com for more information on the next workshop!
Description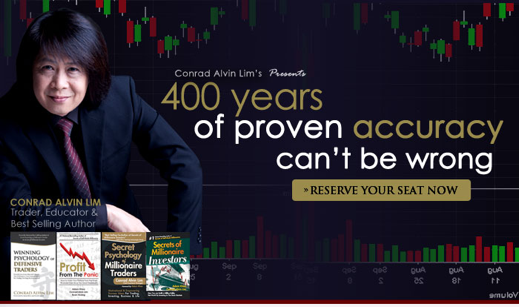 Now You Can Sharpen the Accuracy of Your Trades and
Massively Cut Down Your Risk…
… by Learning How to Apply the 400-Year-Old Wisdom of
Candlestick & Breakout Patterns Analysis


Learn it ALL at Only $199 (50% off)
(Fee includes a set of Candlestick & Breakout Pattern Cards)
Have you experienced the pain of reading many pages of thick trading books and visiting hundreds of websites about trading patterns, and yet still losing tons of money?
These frustrating processes are time-consuming and may even result in lost opportunities. In fact, simplicity may be the very key to successful trading and simple pattern formation might work better than you think!
For more than 400 years, the traditional way of charting using Candlestick and Breakout Pattern analysis has prevailed above all other forms of technical analysis.
While technology and modern technicals have only made things more complicated and unreliable, the traditional time-tested simplicity of Candlesticks and Breakouts remains the choice favorite method of price analysis amongst professionals.
Join Conrad Alvin Lim for this value-for-money workshop with more than eight hours of pure education that will surely open your mind to low-risk high-reliability analysis coupled with financial management and psychological mastery!
Here's what you will learn
Learn 36 different Breakout Patterns and 72 different Candlestick Patterns
Find out when and how to make low-risk entries using up to 36 of the most reliable BREAKOUT PATTERNS – Time tested and highly reliable techniques which helps you to identify charting patterns to make low risk judgement calls on the future directions of your investment. Some of these Breakout Patterns include:
Ascending Triangle
Bearish Flag
Bullish Pennant
Broadening Wedge
Head & Shoulders
Double Bottom
Cup & Handle
Read the psychology in a chart to understand the Greed, Fear, Confusion, Commitment, Doubt and other emotions by mastering more than 72 CANDLESTICK PATTERN ANALYSIS whereby you can get the winning edge and minimise your risk. Some of these Candlestick Patterns Analyses include:
Dark Cloud / Piercing Line

Evening / Morning Star

Long Dawn / Short Dusk

Deaisen

Harami

Furiwake

Tasuki

Doji

Marobozu


Register Now, and Receive our Candlestick & Breakout Patterns Quick Reference Cards FREE!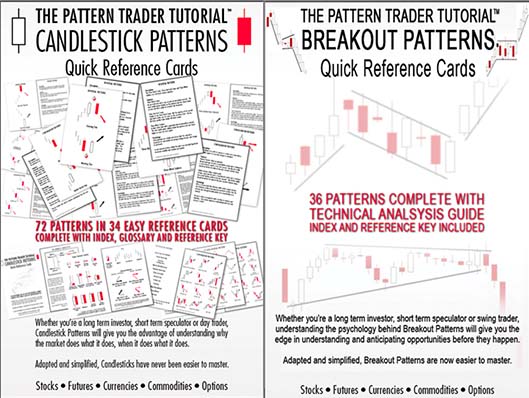 For enquiries, please reach us at: ptt.finscents@gmail.com or call +65 8198-7922.