Event Information
Location
139955
79 Ayer Rajah Crescent #01-13
Singapore, Singapore 139955
Singapore
Come join us in BestTop's annual Career Fair with an opportunity to land a full-time position or internship position!
About this event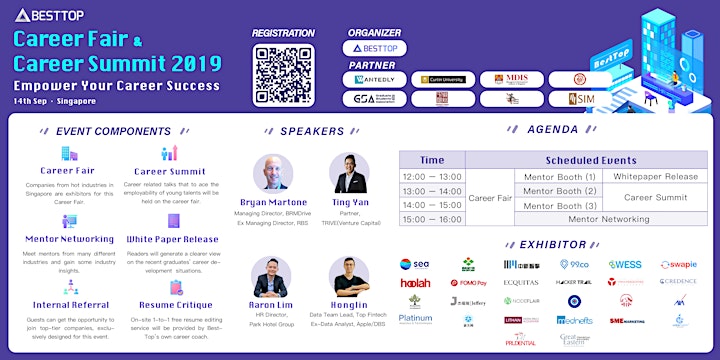 Overview
The Career Fair is one of the most important annual events of BestTop. Since 2016, we have successfully organized the career fair for 4 times, the total number of event guests is up to 1000 and more. The aim of BestTop Career Fair is to bridge the gap between the job seekers and the companies who are looking for talents. 20+ companies will come and meet the candidates on the Career Fair. Also, together with a series of workshops about career development tips in different industries, the networking opportunity with the experienced mentors from different fields, and the chance to be internal referred to top companies, young talents can benefit greatly a lot from BestTop Career Fair.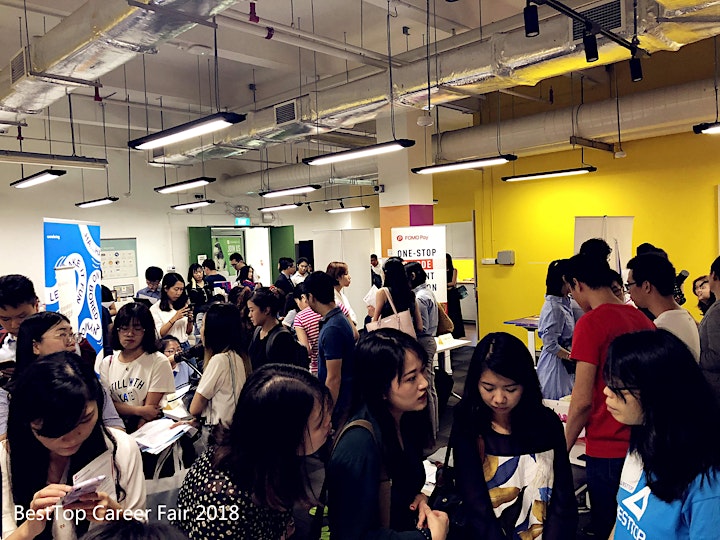 Career Fair
20+ companies from hot industries in Singapore are joining us as exhibitors for this Career Fair. Industries include wealth management, investment fund, technology, fintech and blockchain and others as well.
Part of the confirmed exhibitors:
Career Summit
Several career related talks that to ace the employability of young talents will be held on the career fair. Topics will cover the career development and job-hunting tips in different industries. Resume critique and mock interview will be conducted by the guest speakers, through which young talents can have an idea of what the real recruitment process they will experience and then prepare better.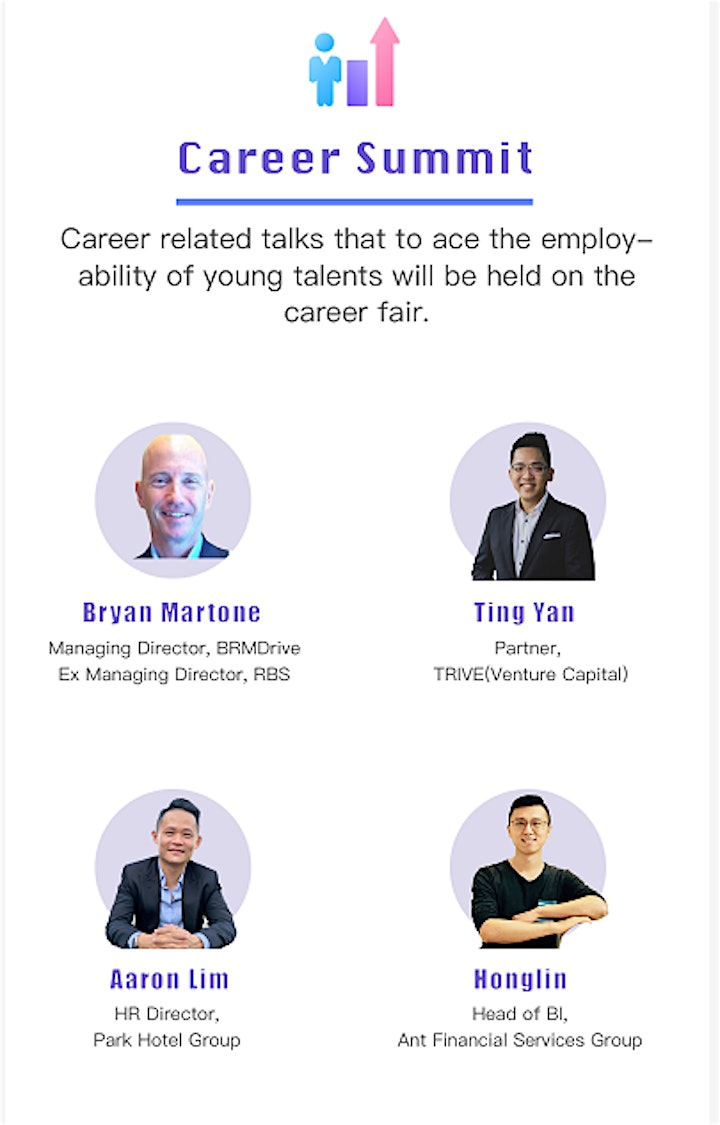 BestTop Whitepaper Release
BestTop conducted a large-scale survey on the career development among Singapore university students in 2019. The purpose of the report is to collect students' opinion towards challenges that they are facing during the career planning. Individual data is consolidated to reflect the results of interested topics such as reasons for choosing major and expected career development trajectories. What's more practical recommendations are derived based on BestTop's years of experiences in the career coaching industry and extensive research on these issues. In such way, readers may generate a clearer view on the development trend of recent graduates' career development situations.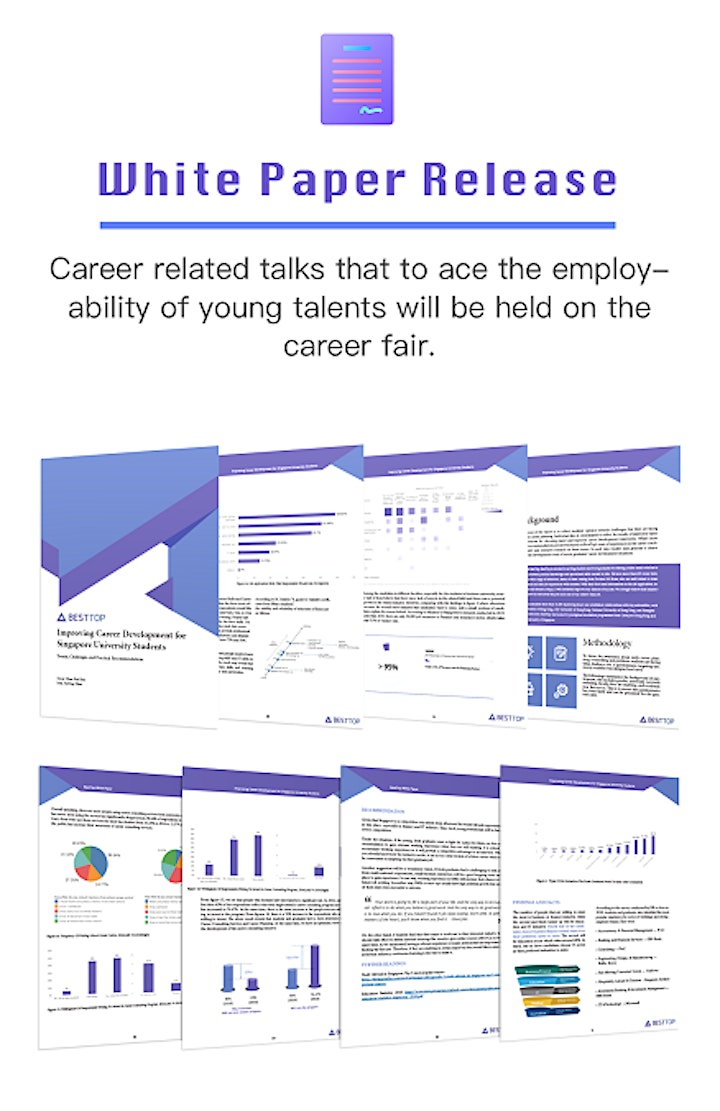 Internal Referral
10 Exclusive Internal Referrals ONLY for this Career Fair! Guests can get the opportunity to join top-tier companies such as Amazon, Facebook and Big 4 through our Internal Referral Exclusively positions exclusively designed for this event.
Part of the opportunities: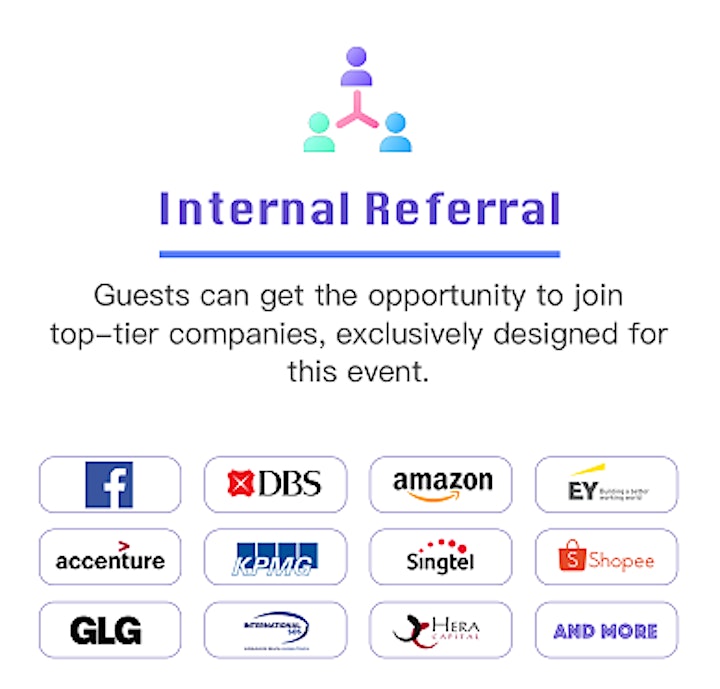 Free Resume Critique
On-site free resume editing service will be provided by BestTop's own career coach.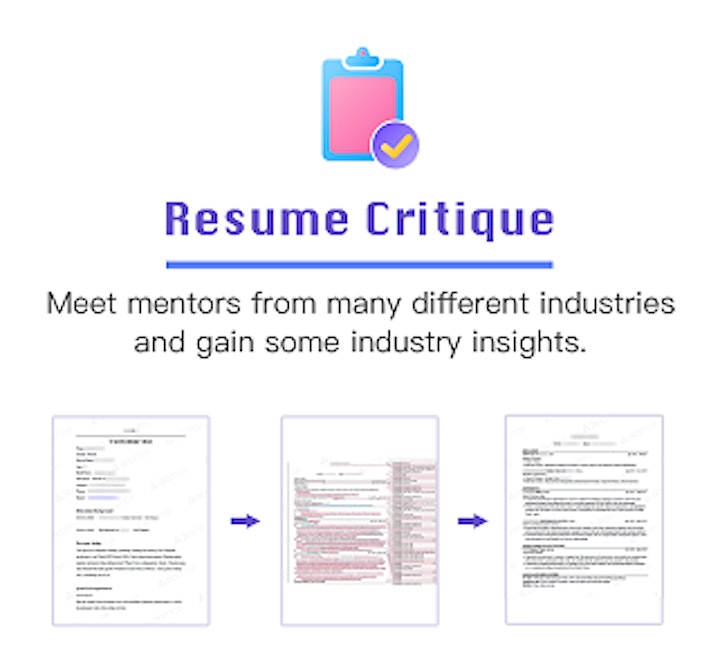 Agenda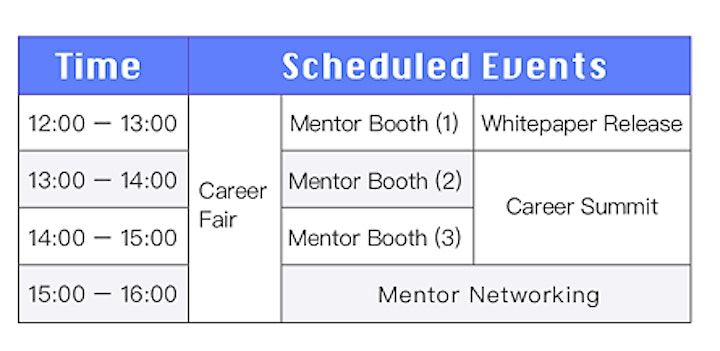 Date and time
Location
139955
79 Ayer Rajah Crescent #01-13
Singapore, Singapore 139955
Singapore