Celebrating NOCP's 4th Anniversary: Promoting Holistic Health
About this event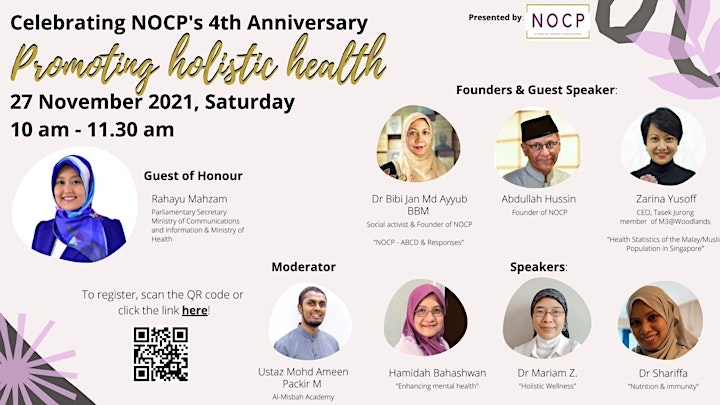 Assalamualaikum
We are pleased to inform you that Network of Community Practitioners (NOCP) will be celebrating our 4th anniversary on the 27th of Nov!
Spend a meaningful morning with us and learn more on how we can achieve holistic wellness with our established speakers! Register your interest on this page.
Recording will posted on https://www.facebook.com/nocpsg in a week of so, inshaaAllah.
See you there!
Organizer of Celebrating NOCP's 4th Anniversary: Promoting Holistic Health