Cell Therapy Industry: What's in it for Singapore?

Thursday, 12 February 2015 from 18:30 to 21:30 (Singapore Standard Time Singapore Time)
Event Details
Cell Therapy Industry: What's in it for Singapore?
Adult stem cells have been the holy grail of Cell Therapy as evident in the successes of bone marrow transplant for leukaemia patients. In 2012, the Nobel Prize in Medicine was awarded to research on genetically induced adult stem cells for "advancing therapy". This has led to the unprecedented growth in the arena of regenerative medicine using patients' own cells. As we see a dwindling number of approved small molecule drugs and rising promises of biologics, can we ride on the wave of cell therapy as the next blockbuster or personalised therapeutics? Biotech Connection Singapore brings you a panel of key opinion figures in the Singapore cell therapy community, as we discuss the opportunities and challenges of translating stem cell research into clinical applications.   
-          Are our technologies ready to develop the ideal candidate for cell-based therapy possessing characteristics such as accessibility, ease of scaling up, long tern safety profile and autologous in nature, etc?
-          In terms of business models, is Singapore going to stagnate at the level of cord blood banking instead of leading the frontier of cell therapy?
-          Japan, Korea and China have emerged as the strong contenders in the development of cell therapy. Is our regulatory framework sufficiently established to administer cell therapy trials locally?
-          How do we prevent non-compliant clinical practices which put desperate patients at risks?
Programme
6:30 – 7:00 PM               Registration
7:00 – 7:10 PM               BCS & Speaker Introduction

7:10 – 8:30 PM               Panel Discussion and Q&A

8:30 – 9:30 PM               Networking Reception
Our Speakers

Prof. James Hui 
Head & Senior Consultant, Division of Paediatric Orthopaedics
Director, Cartilage Repair Program, National University Health System, Singapore
Prof. James Hui specializes in the management of orthopaedic problems in children, as well as general orthopaedics. His special areas of interest are the care, rehabilitation and surgical treatment of musculoskeletal problems occurring in infants and children, such as hip dysplasia and dislocation, foot deformities, spinal deformities, limb length discrepancies and neuromuscular disorders such as Cerebral Palsy, Spina Bifida and Muscular Dystrophy. Prof. Hui completed his medical degree at the National University of Singapore. He subsequently completed his surgical and orthopaedic training at the National University Hospital, Singapore. He is a fellowship-trained paediatric orthopaedic surgeon, having spent a year in Australia on a paediatric orthopaedic fellowship. Prof Hui is actively involved in undergraduate and postgraduate teaching at NUS. He is a member of numerous professional societies including the Paediatric Orthopaedic Society of North America, the Asia Pacific Orthopaedic Association and the Singapore Medical Association. Prof Hui is actively involved in clinical and basic science research.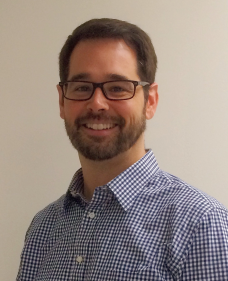 Mr Kim David Raineri
Business Director, Lonza Bioscience Singapore
Kim David Raineri is the Business Director for Lonza Bioscience Singapore Pte Ltd.  He is currently responsible for the ongoing operations of Lonza's Cell Therapy contract manufacturing operation in Singapore  Prior to this position, he was the Director of Operations for Lonza Walkersville (Maryland USA), where he managed multiple operations at the site including Cell Therapy contract manufacturing, manufacturing of  Endotoxin detection (LAL) testing kits, powdered and liquid cell culture media, and other research products marketed under brand names Biowhittaker™, Clonetics™, and Poietics™.  Prior to Lonza, he was with CryoLife Inc. (Georgia USA) as the Senior Manager of the Tissue Processing Lab.  In this role, he was responsible for daily operations of human allograft manufacturing including human heart valves, vascular and orthopedic grafts.  Kim Raineri has a Master's of Business Administration from Kennesaw State University and Bachelors of Science from University of Miami.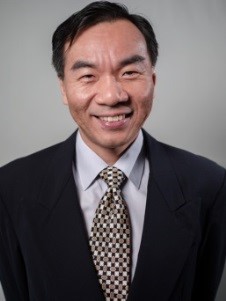 Dr. Steve Oh
Senior Principal Scientist, Bioprocessing Technology Institute
Vice President, International Society of Cell Therapy (ISCT) Asia
Steve Oh, Ph.D.  is the Senior Principal Scientist of the Stem Cell Group at the Bioprocessing Technology Institute (BTI), A*STAR. He has devoted his career to transforming stem cell bioprocesses from the petri dish to controlled bioreactors. The team now has a broad range of expertise in the production of human stem cells as therapeutic medicines; these include mesenchymal stem cells, pluripotent (induced and embryonic) stem cells, neuroprogenitors, cardiomyocytes, bone and cartilage differentiation and red blood cells. Current issues include creating robust serum free media for microcarrier cultures of these stem and differentiated cells; fashioning biodegradable microcarriers for transplantation and integrating the cell expansion process with complex multi-stage differentiation. He is also the Vice President Elect of the International Society of Cell Therapy (ISCT) Asia where he is involved in growing the society's influence through educational technical webinars, policy making, conference organisation and increased participation of Asian scientists in cell therapy research and applications. Steve is also the Director of the Bioprocess Internship Programme which trains a cadre of highly skilled staff for the Biologics & Cell Therapy industry in Singapore.
When & Where

Breakthrough Theatre
Matrix Building level 4
30 Biopolis Street
Singapore, Singapore 138671
Singapore

Thursday, 12 February 2015 from 18:30 to 21:30 (Singapore Standard Time Singapore Time)
Add to my calendar
Organiser
Biotech Connection Singapore (BCS) is a non-profit organization that aims to promote life science entrepreneurship in Singapore. Established in 2014, BCS is the Singapore chapter of a global network, with chapters in biotech hubs such as San Francisco, Boston, and Los Angeles. BCS serves as a platform to foster interaction between academia, industry and business in the biomedical and healthcare fields. We connect innovators with industry resources to develop ideas into successful commercial products. We engage our growing community of members by organizing educational events, providing consulting services and enabling communications to our members at large. Find out more at www.biotechconnection-sg.org.