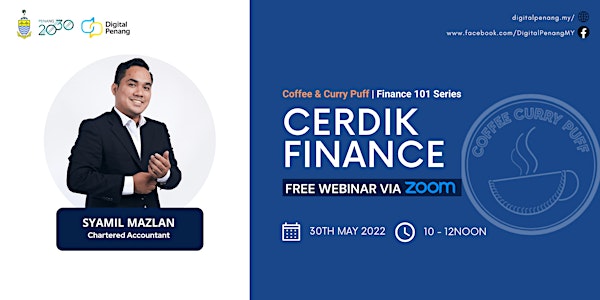 Cerdik Finance
Know what is the fundamental of financing and how to understand the financial statement and the general basic of finance in realilty
About this event
About this event
What will this talk covers?
1. How to read financial record?
2. Easy way to do financial statement for free.
3. Tips in reducing tax payment.
Who is this talk for?
1. Anyone who wants to learn about the fundamental of financing
2. People from companies who want to understand their financial report or even for themselves.
3. People with a company which he outsourced the financing to a third party and want to learn more about financing.
About the speaker:
Syamil Mazlan is the founder of Wazzap Me Sdn. Bhd. With years of experience in the financing sector working with companies and firms in various industries from auditing, telecommunication, and retail. He is a chartered accountant, but he has vast experience in cloud computing, cloud accounting, system integration, and blockchain in finance and e-commerce.
About Wazzap Me Sdn Bhd:
Wazzap Me is a management service company that supervises inspection, quality control, consultation, accounting, regulating, in-service training, and other related services provided systematically to support and improve company efficiency.
To find out more about Digital Penang initiatives and follow us:
Facebook - https://m.facebook.com/digitalpenang.my
Instagram - https://www.instagram.com/DigitalPenangMY/