Description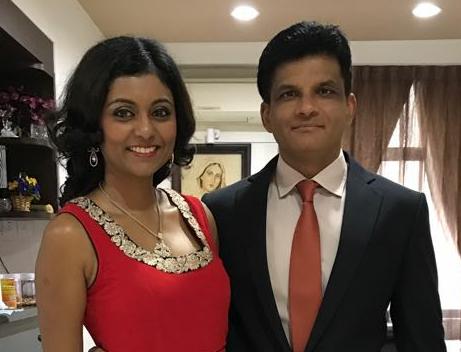 My wife Anne and I have been entrepreneurs for 20 years - focused on the manufacturing and distribution of supplements and achieving over USD $1,000,000 in annual sales on consistent basis.
This has entailed us managing all aspects of the business - strategy, product development, branding, execution, office lease, staffing, training, human resources, operations, marketing, sales, e-commerce, accounting, production, inventory management, production, technology, regulatory affairs, etc.
Our revenue growth has been limited and stress levels high due to constant need for management and business pivots in a fast changing market environment.
While searching for ways of expanding our venture, we came across Jeunesse and its anti-aging products. We were amazed to learn that Jeunesse achieved USD $1 Billion in sales in just 6 years! No other direct selling company has done this in under 10 years.
We found that the Jeunesse System of anti-aging solutions coupled with e-commerce network marketing system and generous compensation plan is an excellent option because it leverages on technology for rapid duplication of efforts. A totally different way of operating than MLMs in the past - no need to keep stock or deliver goods, and not many people needed before you earn money. With teams of distributors standing by to help you worldwide 24/7.
Within the first month, there are 14 distributors from 7 countries in our network and commissions paid to our bank account! We are already paving the way for long-term passive income for our family.
In today's fast changing world, it is critical for everyone to have multiple sources of passive income to avoid financial hardships in case of business failure, job loss, and sickness. And it takes lots more now than in the past to purchase property, pay for college, and prepare for retirement.
We invite you to meet with us and evaluate this outstanding business model. Anne and I approach Jeunesse as a professional 24/7 entrepreneurial venture where we apply our expertise in strategy, marketing, sales, team building, training, and coaching to develop teams of outstanding global distributors in 140+ countries. Jeunesse takes care of R&D, production, regulatory affairs, warehousing, logistics, operations, finance, and all other matters so we can focus on purely revenue-producing activities.
Our success in Jeunesse comes only through your success. This is in line with our core values of servant leadership, ethical business practices, and business growth based on strong fundamentals.
We are confident that by following the proven Jeunesse system and building a team of solid performers and duplicators, our team's success will be assured. A Jeunesse distributorship is a business which you can sell or pass onto your family members.
We look forward to sharing the details with you during our presentation. Then you can evaluate for yourself whether this opportunity is right for you. It is our sincerest desire that the hour you spend with us transforms your life!
Please feel free to call or WhatsApp Sanju at 9857 2339 as you like.