Description
A Journey of Self-Discovery, Healing & Transformation.
Uncover your deep-seated values and aspirations – what you really care about;
Make yourself whole by getting the inside right – reconciling with old hurts and letting go of the past;
Take care of yourself holistically – body, mind and spirit – by developing your inner allies;
Embrace change and new life challenges – by listening to your heart and harnessing your inner resources;
Tap into your mind's inherently unlimited potential – by connecting with your higher self;
Apply your best self, your fullest potential – always making things or situations better;
Create a life of purpose and meaning – from a place of love, compassion and courage.
Are you an aspiring or current community worker, volunteer or philanthropist, or hoping to find out more about how run an impactful social and environmental initiative? Join us to learn how to build the right foundations and thrive at creating a positive change for yourself and your community!
This activity includes:
1. Mindfulness practice by Wholetree Foundation, whose mission is to identify, initiate and partner worthwhile charity and social innovation projects to effect positive transformations in areas of youth and human wellness.
Find out more about WholeTree Foundation here: http://foundation.wholetree.com/index.html.
2. Refreshments and sharing by Kilter Avenue on their concept. Kilter Avenue is a lifestyle space that seeks to promote food for the gut, drinks from the heart and movement that changes the mind. Get the opportunity to try some snacks and drinks at HRVST Restaurant by Kilter Avenue, which aims to reverse the social stigma of being a vegan and focuses on making vegan food cool and aesthetically appealing. Costs for refreshments are included in the ticket price.
Find out more about Kilter Avenue here: www.http://kilteravenue.com.
Activity Details:
Date: 14 July 2018
Time: 10am - 12.30pm
Venue: Kilter Avenue, 6A Shenton Way, OUE Downtown Gallery #05-01, Singapore 068815
---
JOIN THE MOVEMENT FOR GOOD!
About Wake Up Your Idea!:
"Wake up your idea" is a singlish phrase, commonly used in the army to ask someone to "stop dreaming". Similarly, we want members of the public and aspiring changemakers to gain awareness and take action to create social and environmental change in their community.
Wake Up Your Idea! is a movement to drive social innovation and positive change. Initiated by UNFRAMED and hosted with the community, it is a celebration of changemaking and a call to action for doing good.
Join us to be inspired and let's hop on board this movement!
For more information, please visit www.wakeupyouridea.la.
Facebook: https://tinyurl.com/wuyifb
---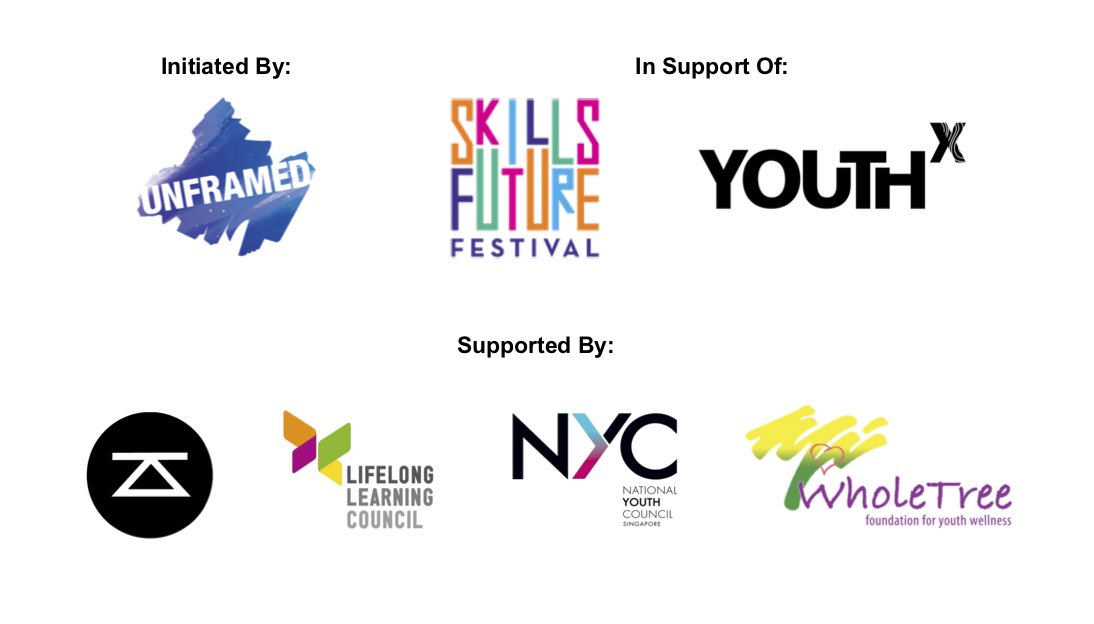 ---
UNFRAMED reserves the right to revise the event should circumstances so warrant. In the event of any change in date or venue, or the cancellation of the event, the participants will be notified prior to the event. Please note that there is no refund for any ticket purchased.
By filling up this event, I hereby agree and consent that my personal data provided in this form may be collected, used, processed and disclosed by UNFRAMED and its partners for the purposes of processing my registration to the event, invitations to future events and online surveys; marketing and promotional activities on print and social media, in accordance with the Personal Data Protection Act 2012 and all subsidiary legislation related thereto.