Multiple Dates
Changi Airport & The Jewel Connection - #SG55 Special Tour Edition
Rediscover Singapore & support our local tour guides with our Special Edition #SG55tours - immersive and totally fun experiential tours!
About this event
Wondering what to do this weekend in Singapore? What about spending a fascinating time exploring the iconic attractions inside Changi Airport and Jewel with fun local guides & discovering insider stories behind its development!
The coronavirus situation has severely impacted the tourism industry in Singapore. In order to extend a helping hand to our local Singaporean tour guides, we at Monster Day Tours have decided to organise a "Special #SG55 Walking Tour".
--------
With the company of our professional tour guides, rediscover Singapore like never before as they breathe life into history with their superb storytelling abilities.
--------
Highlights >> Delve deep into the history of Changi Airport, get the inside scoop behind its development and daily operations, discover the features that make it the World's best airport, indulge in the sensory experience at the world-famous Jewel and enjoy exclusive great deals for retail, F&B and main attractions.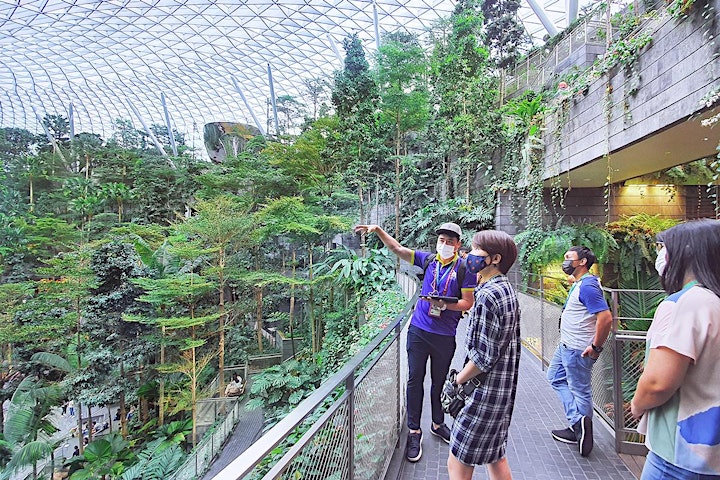 << Buy 1 and get 4 Free! >>
Book for 1 pax and bring another 4 pax for free!
All tours come with:
♦ Your Warm and Friendly Local Tour Guide
♦ Hand Sanitiser
♦ Admission for max 5 pax ("Buy 1 Get 4 Free" Offer)
♦ Local Snacks / Knowledge & Fun Facts
♦ Exclusive Gifts & Discounts:
1 Set of Collectible Postcards - 6 Different Designs!
2 x Free Tickets to Virtual Bingo Tour (worth $20) + chance to win $500 cash prize
Free Tickets for all to Jewel Canopy Park!
Customised Tiger Beer Bottle at Tiger Street Lab for only $10 (U.P. $15) + YOTELAir House Tour with staycation deal

What Can You Expect From This SG55 Tour?
An immersive and educational experience
In-depth experience of Changi Airport through insider stories
Enhance your knowledge about Singapore and impress your friends with little nuggets of wisdom
A good exercise and a fun way to keep active!
>> All proceeds will go to our tour guides. Support our local tour guides, support the struggling local tourism economy and celebrate Singapore's 55th birthday with us by joining our Special Edition #SG55tours !
So, gather your family & friends to form a group of 5 and come take a walk with our passionate local guides. It is gonna be a fun affair!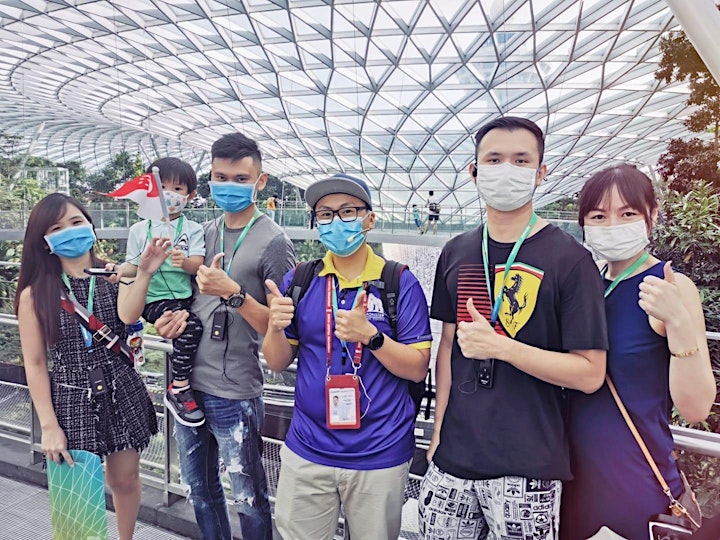 For this special #SG55 #supportlocalguides walking tour series, we have 6 itineraries for you to choose from. Whether you want to explore Singapore's bustling ethnic quarters, learn more about our city's rich history or discover more insider info about our famous Changi Airport & Jewel, we have something to suit your interests.
Walking Tour Routes You Can Choose From
*click on the respective tours below for more details
We cannot wait to meet you on our walking tours soon!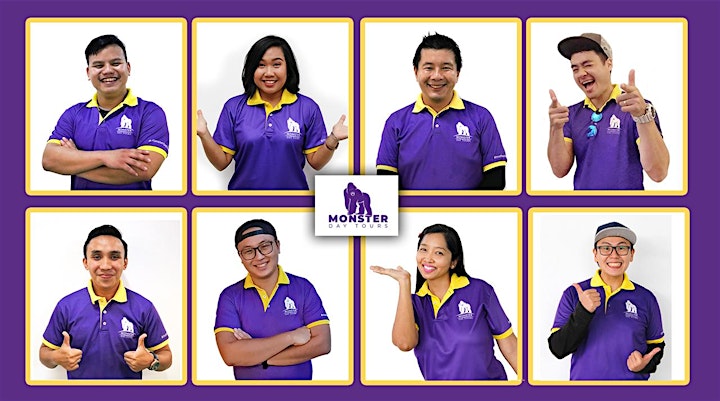 COVID-19 Safety Precautions
In line with the advisory from the Singapore Government, Monster Day Tours will be implementing a series of COVID-19 measures to ensure the safety and well-being of our staff and our guests on all our tours.
Participants are deemed to read, understand and agree to the Terms & Conditions and must adhere to all healthy and safety measures.
Organiser of Changi Airport & The Jewel Connection - #SG55 Special Tour Edition
We are a tour company that combines adventure and professional storytelling to create quality visitor experiences in Singapore.
Established in 2017, we are currently the biggest walking and private tour operator in Singapore and has continuously been awarded the TripAdvisor Certificate of Excellence and Singapore Tourism Awards.
Email: info@monsterdaytours.com