About this Event
About this Webinar Event
"CHARGE_UP YOUR LIFE ENERGY & BOOST YOUR PERSONAL WELLNESS"
Our body are like a vehicle that need fuel/petrol to run, in our case we need to be fueled with energy to function, as for our mind, heart and soul, they are like our tools in life which they need to be power up and maintain well in order to perform!
And our most basic source of energy is food intake, which is consider our physical energy.
But do you know that is only one of the many energies that we required to function at our optimal state?
In this webinar, we going to introduce to you oat least 3 another basic energies that all human need to functions and excellence in our lives.
And the 3 other energies are Mental Energy, Emotional Energy and Spiritual Energy. And it is important for us to be aware of them and understand how this energies will affect our overall well-being.
We have a well-known nutritionist, Ms Fiona Chia, and an emotions expert and Transformation coach, Mr Jones Liew, to share with you one some tips, ideas and tools on how to charge up our energies so that we can function well and operate at our optimal state at all times.
Join us for a good hour of friendly but meaningful sharing, and take down notes and learn to charge up your life and boost your personal wellness now.
Register Now as tickets are limited and there only 100 tickets up for grab!
See you on the 1st June 2020, Monday at 7:30 pm
WHO IS THIS WEBINAR FOR?
- Current professionals, employees, students or any who are feeling restless or a lack of energy.
- Individuals affected by COVID-19 losing the ZEST in their life
- Business Owner, Self-employed/ freelancers who want to boost up their productivity
- Couples, parents, siblings, colleagues or anyone who are worried about their own and others health and well-being
- Anyone who is aware that you are losing energy!
**NOTE:
IN ORDER TO RECEIVE THE LINK & DETAILS, PLEASE MAKE SURE YOU SUBMIT YOUR ACCURATE PARTICULARS.
REGISTER NOW!
Webinar Speakers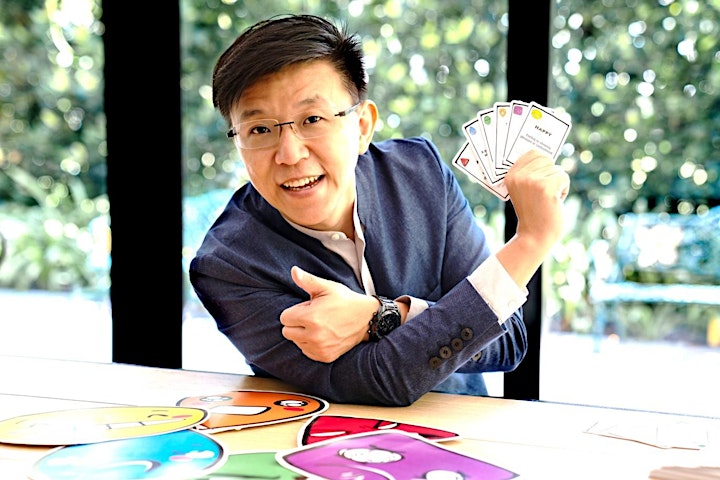 JONES LIEW (Founder of Emotions Run Wild Pte Ltd)
Using the power of Emotional Intelligence, Jones literally saved his own life from the struggles of dark times and depression.
Today, he is an experienced corporate trainer, facilitator, and executive coach in areas of Leadership, Performance, Communication and Emotional Intelligence (EQ).
Known as the Emotions Expert as well as a EQ Transformation Trainer/ Coach, Jones' training methodology integrates science-based theories including EQ-I, MMS Transformation Coaching, NLP, Habits of Mind etc. Over the last 13yrs, he has trained more than 4000 leaders from companies like Unilever, Abbott Laboratories, OCBC Bank, DBS Bank, Prudential Singapore, Singapore Armed Force, SingHealth Group, and many others both locally and across the regions.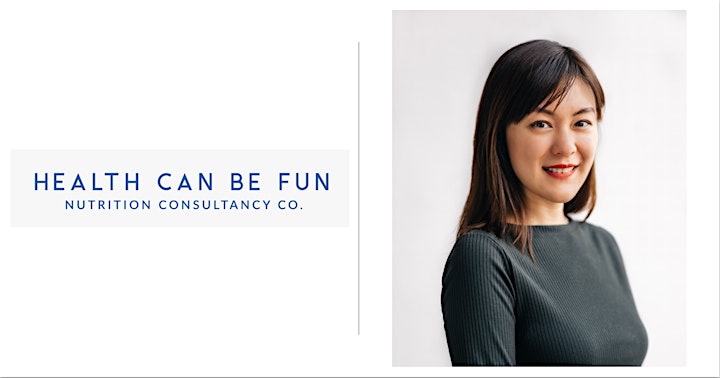 Ms. Fiona Chia (Founder, Director of Health Can Be Fun )
M.Sc. Human Nutrition , Specialising in Public Health Nutrition, University of Glasgow SNDA Registered Nutritionist, Accredited WHP Consultant
Fiona is one of Singapore's most established Nutritionist, having been recognised by Health Promotion Board as an Accredited Workplace Health Consultant. With over a decade of experience in food and nutrition, Fiona is a champion at conceptualising, planning and developing effective custom health initiatives for various brand giants — this includes Disney, Mercer Marsh and Baker Mckenzie — as the founder and director of Health Can Be Fun, a nutrition consultancy.
Her affluent public speaking skills, zestfulness and fun approach to wellness have brought her into the public eye having been featured on media platforms such as NUYOU magazine, Channel 8, Channel U and many more. she has also gone global as the personal Nutritionist of the sensational Taiwanese singer and actress Angela Zhang.
Fiona adds a dash of her passion for wellness and love for the outdoors to everything she does, creating extraordinary sessions that go beyond just body, but also into the mind and heart.
Learn more about Health Can Fun Pte Ltd and its product and services by:
Visit our Website: Click here "Health Can Be Fun - WEBSITE"
Or
Contact us via email: startnow@healthcanbefun.com.sg