About this Event
Fringe activities available for pre-registration:
1) Feline-assisted therapy
Venue: CHAT Hub, Level 5
Time: 2pm-4pm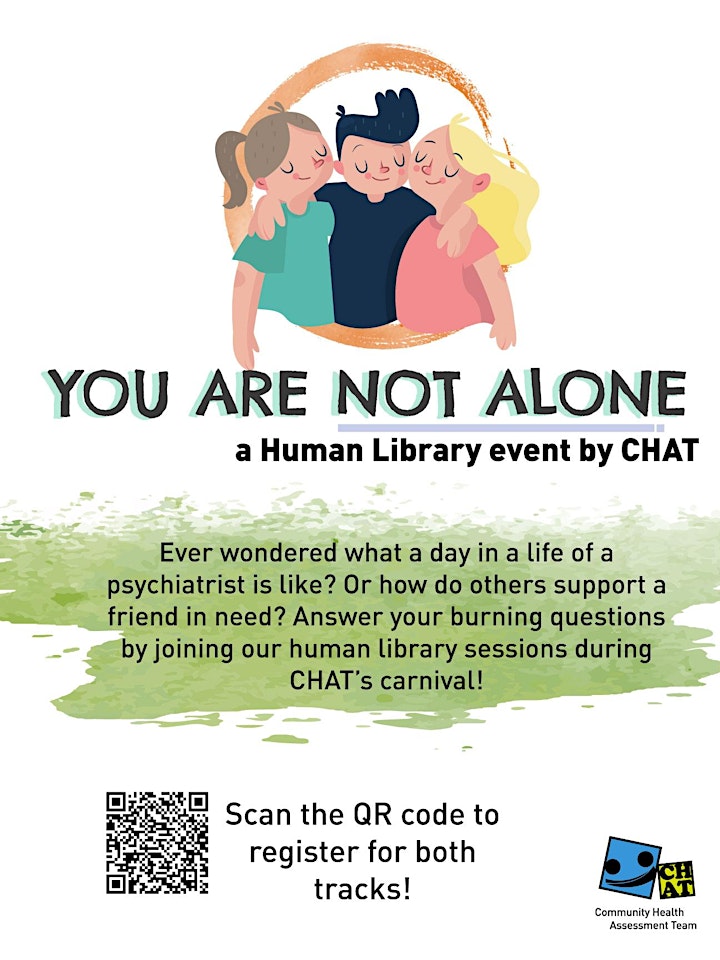 2) Human Library - Professionals Track
Venue: CHAT Hub, Level 5
Time: 4:30pm-5:30pm
3) Human Library - Advocacy Track
Venue: CHAT Hub, Level 5
Time: 6pm-7pm
Ever felt alone in your mental health journey?
Don't know what to expect when visiting a psychiatrist?
Ever felt lost in wanting to lend your support to someone in need?
Find a response at our Human library!
Instead of borrowing books, you borrow a human! Stories will be shared by them and questions will be asked by you.
4) Resin Keychain Making
Venue: *SCAPE Bandstand, outside McDonalds
Time: 1pm-7pm (till stocks run out)
Carry your love around, literally! Learn the basics of two fun craft materials - shrink plastic and resin - in making your own personalised keychain with a message of self-love. Collaborating with JangandFox Studio, the hands-on session lets you work with some of the most adorable animal characters to remind ourselves to practise caring for ourselves and the others. The session is suitable for all ages. Parents are welcome to do the craft together with their children and children below 7 years old are advised to have an accompanying adult.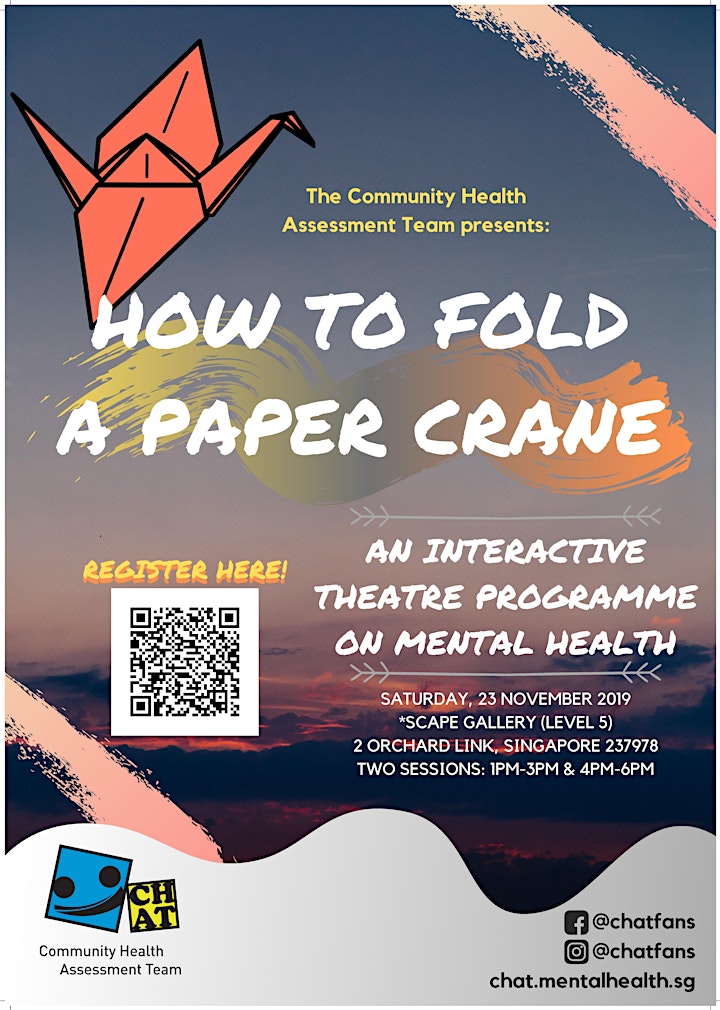 5) Interactive Theatre - How to Fold a Paper Crane
Session 1
Venue: *SCAPE Gallery, Level 5
Time: 1pm-3pm (Registration starts 30 minutes before event, from 12:30pm-1pm)
Session 2
Venue: *SCAPE Gallery, Level 5
Time: 4pm-6pm (Registration starts 30 minutes before event, from 3:30pm-4pm)
How To Fold A Paper Crane is an Interactive Theatre programme that aims to bring about discussion on the topic of mental health. It consists of the performance piece itself, as well as an activity and a simple panel discussion to round it all up. This programme is not your typical drama performance though.. it takes on a little bit of inspiration from a unique form of theatre called, 'Forum Theatre', which enables audience members to potentially alter the storyline based on their own personal perspectives on how things should have played out.
The piece depicts a 19-year-old design student, Reyna, in her second year of polytechnic. Things were generally going smoothly, posing no problems in her life; achieving good grades and having friends to rely on. But as of late, Reyna has been feeling rather out of sorts - she's lost her... motivation. The will to get up in the morning, like the world has lost its colour, morphing into a lonely grey scale.
She seeks for help from various avenues - her mother, her friends, her counsellor. But nothing seems to help.
What then?