Cheap & Unloved stocks With Big Upside Potential - How You Can Profit From...
Description
Cheap & Unloved stocks With Big Upside Potential - How You Can Profit From Them.
Value investing nowadays has taken many forms, one of which is deep value investing - buying a stock below its liquidation value. It is one of the most conservative and contrarian investing methodology.
Historically, the strategy has proven to generate a better track record than almost any other approach to the market and is still practiced by some of the most respected investors in the world.
This is the perfect investing approach for those who want to see phenomenal stock market returns without wasting time on complex research or commission costs.
Find out more in a free workshop conducted by James Yeo, Founder of SmallCapAsia.com. An avid value-growth investor with more than 10 years of investing experience, James was also a former columnist at Motley Fool Singapore and Yahoo Finance. He founded an investment research website with focus on value-growth small caps in Asia and has grown thousands of followings across Asia.
In this workshop, James will share with you the following:
How to screen for extremely undervalued & 'under the radar' stocks that can offer 50% returns or more.

Examples of successful investors who have exploited this strategy with big success.

How to manage a portfolio of these extreme value stocks so that you don't have to monitor its price daily.

2 real-life case studies of extremely undervalued SGX-listed stocks that have provided more than 50% returns to shareholders (one particular stock returned more than 200%).

How to avoid buying value traps that erodes your money slowly over time.
---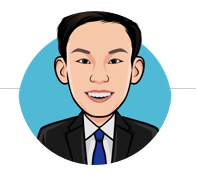 James Yeo, Founder SmallCapAsia.com
Bonus Giveaway!
All attendees will receive a free hardcopy of Guide To Deep Value Investing in 2019.