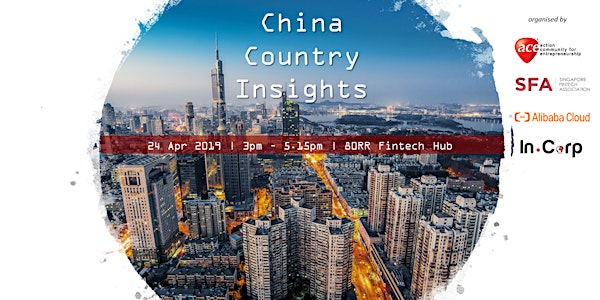 China Country Insights
When and where
Location
80RR Fintech Hub SG 80 Robinson Road #08-01 Singapore, 068898 Singapore
Description
China Country Insights
powered by ACE, SFA, Alibaba Cloud and In.Corp Group
Looking to expand into other Asia markets? Join us at China Country Insights this 24 Apr, Wed!
China is poised to become the second largest global economy by 2020. This, combined with a burgeoning 1.38 billion population, has made it extremely attractive for companies to start a business in the country.
The China startup ecosystem has grown significantly over the years. VC investment reached a record high of over $40 billion, with Beijing capturing the largest pie. Beijing currently boasts more than 40 unicorn companies, second only to Silicon Valley. China is also increasing its focus in developing deep-tech sectors, with the fastest growing sub-sectors being advanced manufacturing & robotics, agritech, blockchain and AI, Big Data & analytics.
In this session, you will learn more about the startup ecosystem landscape in China and the support available for overseas startups looking to expand into China. Join us for this exclusive event and evaluate your potential for success in doing business in China!
Date: 24th April 2019, Wed
Venue: 80RR, 80 Robinson Rd, #08-01, Singapore 068898
3.00pm: Registration
3.20pm: Welcome Address by Chia Hock Lai, President of SFA
3.25pm: Opening Speech by Edmas Neo, CEO of ACE
3.30pm: Overview on FinTech and Technology Ecosystem and infrastructure in China - Gavin Liu, Senior Solution Architect of Alibaba Cloud
3.45pm: Market Access Assistance into Chongqing - Kevin Chan, Senior Assistant Director, Internationalisation Platforms & Partnerships of IMDA
4.00pm: Market Entry into China: Incorporation and Compliance setup - Eric Chin, Group Head, Business Development of In.Corp Group
4.15pm: Fireside chat
5.00pm: Networking and Refreshments
---
Speaker Profile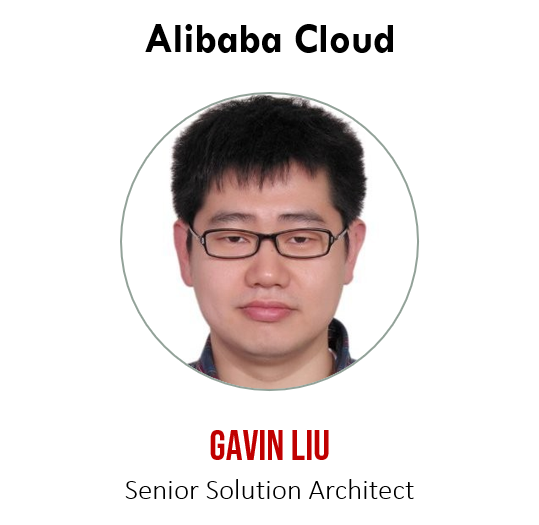 Gavin Liu, Alibaba Cloud, Senior Solution Architect
Bachelor of Science from Fudan University (Shanghai, China) major in mathmatics Gavin has honed over 10 years work experience in a variety of IT fields such as Application Delivery, Disaster Recovery Data Center design, Cloud Computing, Networking, Storage, Security, etc. He has also obtained all the ACP (Alibaba Cloud Professional) Certifications (Computing, Security and Big Data) and bring about a vast knowledge and experience to the table.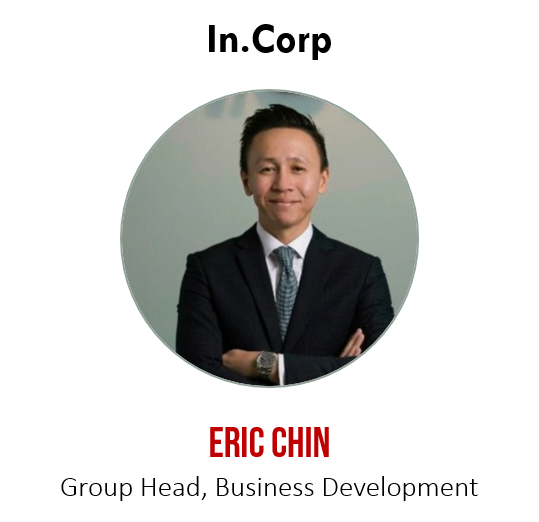 Eric Chin, In.Corp Group, Group Head, Business Development
Eric has extensive experience of working with companies in different stages: startups, scale ups, international SMEs and large Corporates in Singapore as well as across the Asian Region, such as China. With a solid 11 years of track record as an ex-corporate banker, his focus is to help companies to structure, setup, grow and scale in Singapore, as well as expanding out internationally. Besides providing market entry advisory in the region, Eric is also well versed in areas of compliance, financial, M&As and banking matters that all companies will require. Before joining In.Corp, he was a Senior Vice President and Team Lead within the International Subsidiaries Banking team with HSBC and also with OCBC before that, banking SME to Large Corporates in Singapore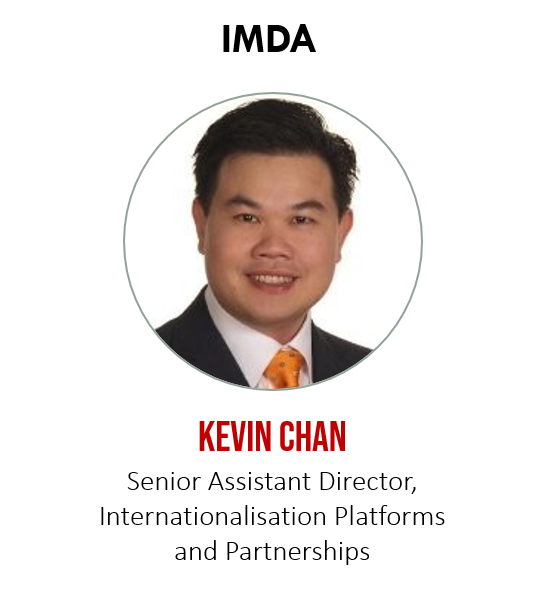 Kevin Chan, IMDA, Senior Assistant Director, Internationalisation Platforms and Partnerships
---
About Action Community for Entrepreneurship (ACE)
The Action Community for Entrepreneurship (ACE) is a national private sector-led organisation to drive entrepreneurship and innovation in Singapore.
Launched in 2003 by the Ministry of Trade & Industry and restructured as a private entity in 2014, ACE is supported by the government, under the patronage of Senior Minister of State for Ministry of National Development and Ministry of Trade & Industry, Dr Koh Poh Koon.
ACE's Board of Directors also comprises of experienced entrepreneurs and professionals immersed in the entrepreneurial ecosystem.
About Singapore Fintech Association (SFA)
Singapore FinTech Association (SFA) is an independent membership association that represents Singapore's global FinTech community. SFA is a cross-industry non-profit initiative, intended to be a platform designed to facilitate collaboration between all market participants and stakeholders in the FinTech ecosystem.
In recent years, Singapore FinTech Association (SFA) has grown into one of the largest FinTech associations in the world with more than 320 members ranging from start-ups and SME to global FinTech institutions and financial service firms. SFA has also established international partnerships in more than 30 countries.

About Alibaba Cloud
As a business unit of Alibaba Group (NYSE: BABA), Alibaba Cloud provides a comprehensive suite of global cloud computing services to power both our international customers' online businesses and Alibaba Group's own e-commerce ecosystem. In January 2017, Alibaba Cloud became the official Cloud Services Partner of the International Olympic Committee.
About Infocomm Media Development Authority (IMDA)
The IMDA develops and regulates the converging infocomm and media sectors in a holistic way, creating a dynamic and exciting sector filled with opportunities for growth, through an emphasis on talent, research, innovation and enterprise.
As a statutory board in the Singapore government, it seeks to deepen regulatory capabilities for a converged infocomm media sector, safeguarding the interests of consumers and fostering pro-enterprise regulations.
About InCorp Group
InCorp Group is a leading regional consulting firm of Market-Entry, Corporate secretarial, Accounting, Taxation, Immigration and various forms of corporate advisory services to clients expanding and operating in Singapore and the Asian Region.