I coach beginners to learn Chinese Calligraphy. Methods include "Sunshine concept", Common trick to difficult words, Basic Strokes ..etc
About this event
This will be a preview session for my following class:
Chinese Calligraphy Zoom Class
Want to learn Chinese Calligraphy via Zoom? We have conducted more than 10 lesson via zoom since April 2020, and the respond are positive. I shall be pleased to assist you along your Calligraphy journey. We will learn together in a fun and relax way, you will learn Chinese character, Chinese proverb…etc and appreciate the beauty of this art form.
From August 2021, I intended to schedule Every Friday - 1400pm -1500pm, a Zoom Coaching Class. As a start, I plan to have 10 pax for these session. and the fee will be $8/- per session
Fees:
One pax S$8.00/- for one hours session.
My Website:- Louiz Calligraphy Website
My Facebook -Louiz Calligraphy Facebook
or you could Whatsapp Louis @ +65 97932794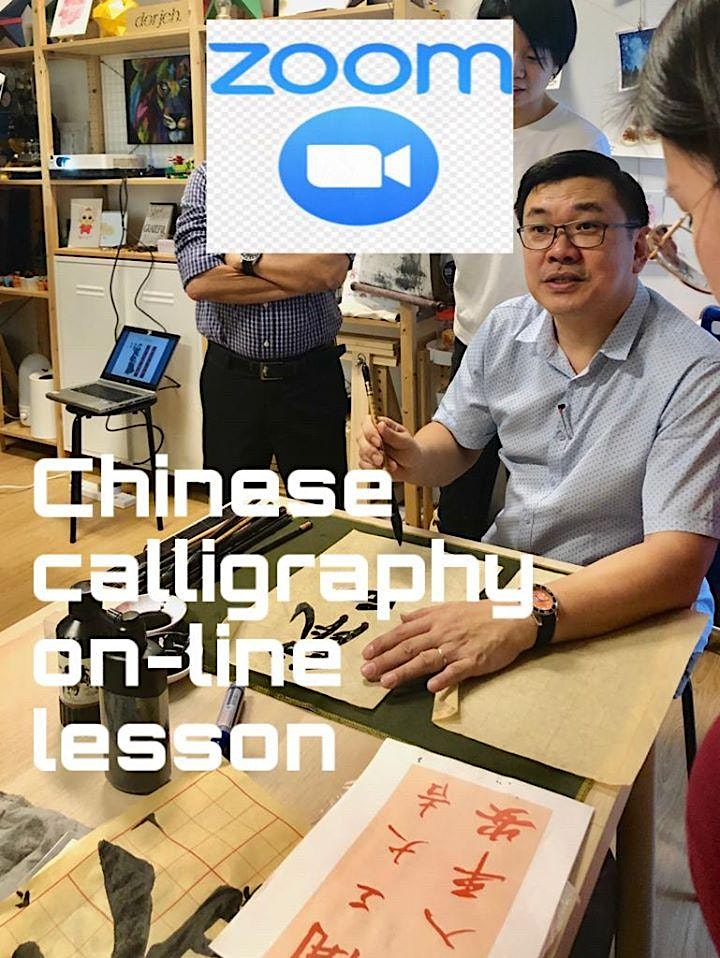 Organizer of Chinese Calligraphy Coaching - Preview
Louis Calligraphy (#louizcalligraphy)
Louis Calligraphy is an art workshop provider. We conduct employee appreciation art workshop, on-line art training/coaching and art roadshows. Other activities include teach and share Chinese language via proverb story telling, Chinese poems writing to student or non-Chinese speaking participants

Our aim is to get more people enjoy this Chinese ancient art form. The benefits includes learning Chinese language and its culture, which will improve the quality of life as it will cultivate peace and mindfulness.
Our links :