Have a hand at painting various fruits and flowers that are associated with prosperity in celebration of Chinese Lunar New Year!
About this event
This workshop will not only provide you with the material knowledge and techniques essential in creating beautiful Chinese Ink Paintings, but also a brief introduction into the history and meaning of those various subjects to be explored.
We will be working with both Chinese rice paper, as well as on a mounted fan for this workshop. These pieces would be perfect to decorate your homes to welcome the incoming new year, and as gifts in celebration!
This 2 hours workshop acts as an introduction to Chinese Ink Painting and Calligraphy, and is suitable for learners with all levels of experience. All art materials are included and all children age 8 and above should be accompanied by an adult in this workshop.
Lesson Objectives:
Learn and explore painting various fruits and flowers associated with prosperity, learn the various meanings behind these subjects (eg. mandarin, pomegranate, plum blossom, bamboo, loquat, basket of fruits).
Learn basic Chinese Ink Painting techniques and material knowledge
Learn how to appreciate Chinese Ink Painting
Learn how to frame a work to create a good composition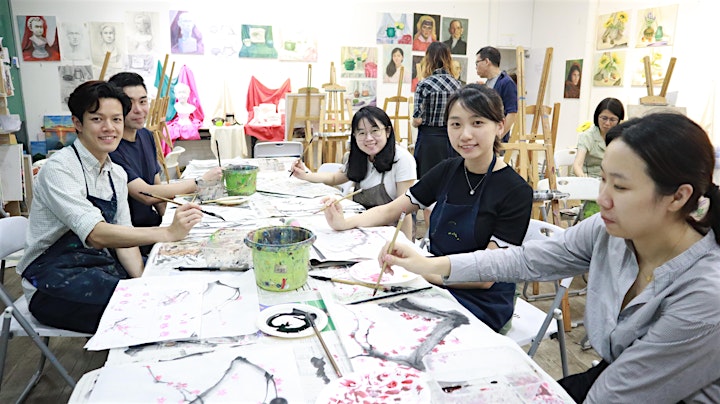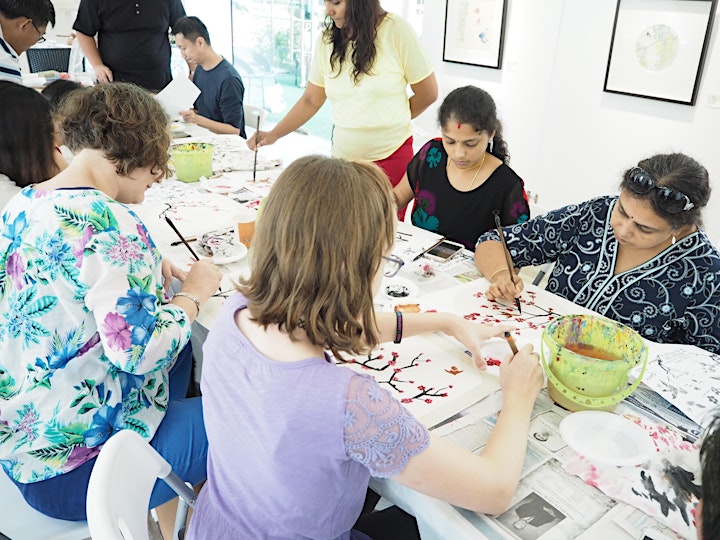 Organiser of Chinese Ink Fan Painting
Visual Arts Centre - Art Studio is a professional art school offering a variety of professional art courses, tailored to your level of experience and requirements. Art courses and workshops are conducted by professional artists and follow an academic art teaching structure. Following a rigorous curriculum, students will acquire the skills and techniques of drawing and painting, and be able to compose their own masterpiece to bring home in a relatively short period of time. Besides providing art instruction and demonstration, our professional art trainers focus on guiding students to achieve their personal artistic goals and art style.
Our Art Courses:
Drawing and Sketching
Oil Painting
Creative Acrylic Painting
Workshops and Tailored Courses