Classification, Certification, Verification and Validation of Oil and Gas M...
Event Information
Location
Engineering Auditorium, Blk EA, National University of Singapore
Faculty of Engineering, 9 Engineering Drive 1
Singapore, Singapore 117576
Singapore
Description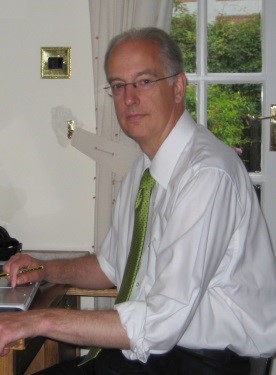 Speaker
Dr Daryl R Attwood, PhD
Senior Programme Manager, Lloyd's Register Foundation
Abstract
Lloyd's Register (LR) Classes, Certifies, Verifies, and Validates oil and gas installations in all global regimes based on a variety of rules, codes, and standards, including LR's own Floating Offshore Rules, agreed industry-recognised codes and standards, and project specific performance standards, which are embedded in projects' safety cases.
Several aspects of mega project management will be discussed, including:
Regulator approaches in different regimes.
Strengths and weaknesses of different contracting strategies.
Safety cases, classification, certification, verification, and validation.
Supply chain management.
Project organisation.
Quality system architecture.
Project stage gates.
Technical challenges.
About the Speaker
Dr Daryl R Attwood is currently a senior programme manager in Lloyd's Register Foundation, London, UK since 2017. involved in or responsible for Foundation initiatives in the areas of: education of future participants in autonomous marine vessels and systems, innovations in Engineering education, safety in the fishing industry, ferry safety, and expansion of the Lloyd's Register Heritage and Education Centre.
April 2012 - present: Lloyd's Register Project Director, Shell Prelude FLNG Project, based in Korea. Oversight of six contracts covering all aspects of classification, certification, and validation of the first of its kind vessel, which is the largest floating object ever constructed.
September 2007 - March 2012 (part time since September 2017): Agip KCO Kashagan project – senior LR project manager roles: October 2010 – March 2012: Independent Verification Body Project Manager, resident in Kazakhstan. Prior to that, Operations and Asset Integrity Assurance Project Manager roles.
January 2004 – August 2007, senior business development roles at LR Aberdeen, most recently Oil and Gas Area Development Manager for Europe, Middle East and Africa.
2006 - work completed on a Ph D in safety risk and reliability engineering through Memorial University of Newfoundland in Canada. Thesis topic: a holistic approach to industrial occupational accidents frequency. A book on the topic has subsequently been published.
Corporate re-organisation - In 2000, participation with a small team, including Lloyd's Register's Chairman, in a company reorganisation exercise which defined a new corporate structure designed to capitalise on organisational strengths and the market situation.
Research and teaching - Research engineer with the Centre for Cold Ocean Resources Engineering in St John's, Newfoundland, and McMaster University in Hamilton, Ontario. Teaching at Memorial University of Newfoundland (Thermodynamics) and The University of Calgary (Linear Algebra).
Location Map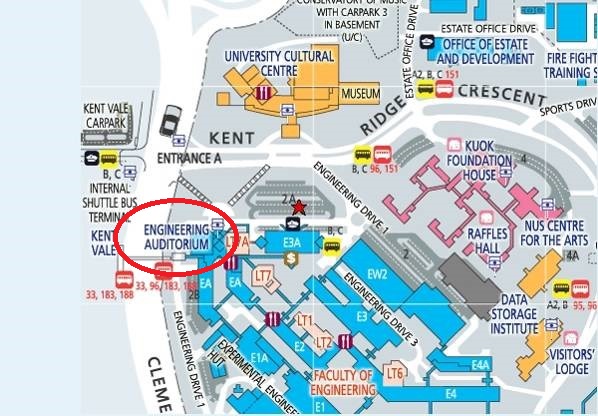 Car park is available at carpark 2A, enter E3A and head towards building EA
All members are welcome and admission is free but early registration is needed.
No filming or walk-in guest is allowed for this event.
Date and Time
Location
Engineering Auditorium, Blk EA, National University of Singapore
Faculty of Engineering, 9 Engineering Drive 1
Singapore, Singapore 117576
Singapore