| | |
| --- | --- |
| CLIA ESSENTIALS™ - MASTERCLASSES - Build Sales Capabilities: Prospecting and Engaging Clients for Sales Leadership | |
Event Details
Build meaningful and engaged relationship across all touchpoints in the client journey. Each element within the sales process for your industry will be discussed in depth to ascertain what works best. 
Purpose:
Businesses are focused on:
Getting closer to their customers

Building engaged relationships in a technologically advanced world

Delivering true customer-centricity

 
A great customer experience begins with a solid understanding of your customers. Prospecting is important yet the systems 
that manage interactions with customers don't give businesses a continuous understanding of customers' intent, behavior and 
context to inform 
value-driven interactions
 and deliver 
collaborated converstions
 throughout the 
customer journey
. 
Process: 
This 2 day Sales Capability Building Masterclass is a knowledge rich and practice driven workshop where each element within the sales process for your industry will be discussed in depth to ascertain what works best. In the process, participants go through a journey to help them: 
Develop an understanding of what it takes to bring value to customers

Align to customers specific requirements and needs

Develop the right mindset and techniques to create a great customer inspired experience

 
 Uniqueness to the Learning Process:
Integration and Behavior change is activated through our Actor and participant led Dramatisation proprietary methodology and process called ZIPoPo™ click here to learn more about ZIPoPo™
Combining interactive instruction, discussion and a coaching base approach, the 2 day Journey will cover the following core focus areas and modules: 
Module 1- CLIENT JOURNEY MANAGMENT 
The path to sales excellence always begins with your ability to understand the real needs of the customer and the role you play as aneeds provider. The approach you take can make all the difference for the customer as well as your organisation's ability to forge a sustained Relationship with the customer. 
Covered in this module:
          - Knowing your sales process and cycle
Consultative & Collaborative Selling

  
          - Knowing your role in the sale process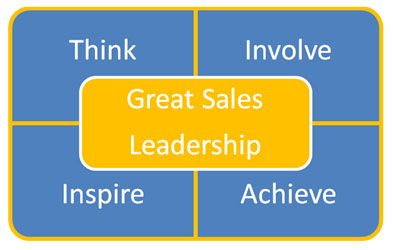 Module 2- THE ART AND SCIENCE OF PERSONALIZED CONVERSATIONS
Personalized conversations get you pepared for the new Customer Engagement landscape. With personalized conversations you can unify and connect experiences along the customer Jouney. The result is a seamless, personalized and relevant experience across all touch-points that build long-term customer engagement.
One to one/ many dialogue
          - Asking the right questions
          - Beginning with the End in Mind  
Module 3- MANAGING CLIENT OBJECTIONS 
The biggest fear for most salespeople is the fear of objections from the customer. Are they obstacles or opportunities for you? If you are like most sales professionals you are always looking for new and better ways to handle objections and close the sale. Imagine you could turn objections into approval; become confident and competent when handling objections, and learn to use them to your own advantage. 
Getting to the root of the objection
         

  - Knowing the real objection
 - Anticipating objections - 
déjà vu method
          

 - From objections to benefits of your product and service
           - Getting customers' on your side
Module 4- DEALING WITH DIFFICULT CLIENT INTERACTIONS
When was the last time you had to deal with a difficult customer interaction? You want to provide exceptional service to your customers. Have them 'breeze in and out' with no hitches. However in the real world, things go wrong and mistakes are made. Customers will judge your level of service based on how you respond to them. Learn some simple techniques to manage these difficult interactions as they happen. 
Factors that drive customer behaviour
           

- Positive, Negative and 'Unreasonable" Customer expectations
Strategies to deal with difficult customer interactions
Developing your Personal Action Plan
Payoff
Learning and Business Impact Outcomes: 
Participants and their respective organisations will develop competencies to build meaningful and engaged relationships across all touchpoints in the client journey. 
Effectively secure meetings with prospects 

Develop a more Innovative approach to Client Engagement, by maximising the pre-approach planning and creating the right impression and impact upon client approach

Understanding best practices to monitor your existing experience, including relationship and transactional measurements

Leveraging internal capabilities to build out your improved customer experience

Determining top priorities for action 

Developing a customer experience business case for change
This Masterclass is targeted at: 
Business to Buesiness sales people 

Large Account Sales force

High Value & Concept Salespeople

Complex situation requiring on-going relationships
Specific sectors where we have had success include:
Pharmaceutical and Healthcare

Professional Service Firms ( where Creating Client Value is the highest priority)

Companies becoming more consultative focused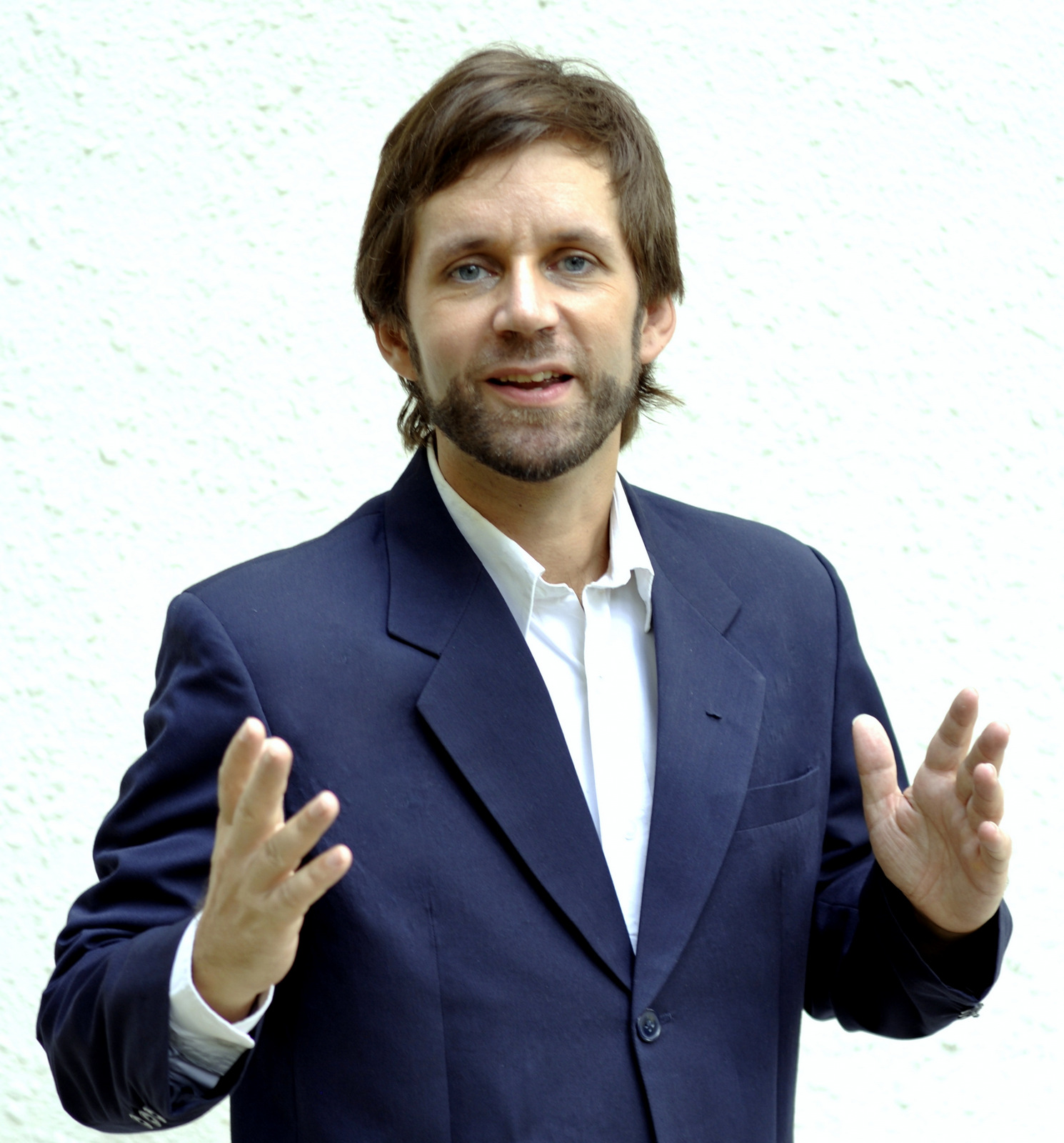 LUDOVIC ODIER (MR): 
Founder and CEO of OIA, Ludovic Odier has been running over 200 training and teambuilding programms. Ludovic  was awarded with the title Best French Entrepreneur of the year in Singapore in 2004.
His passion is personal development, through discovery and education. He graduated from ESSEC Business school of management with an MBA in France and from Nanterres University with a Master in Philosophy. 
Engaging and dynamic, he is a creative facilitator with years of experience developing and executing fun, creative learning programs. Ludovic excels at running OIA 'organic' training and teambuilding where both interaction with and understanding the clients needs are essential in bringing each participant to new heights.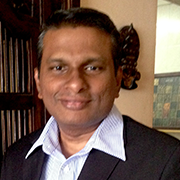 SUDHIR NAIR (MR): Currently, Director of Leadership learning and Development with CLIA - OIA Pte. Ltd, Sudhir Nair is a Corporate facilitator , coach and consultant; He helps Managers and Executives to activate behavior change at the office and in their personal lives through learning and development and coaching. 
His educational background has been in human resource development, having also achieved ACTA certification and Diploma in human Resource Development, As a life - long learner, he believes that learning is an on - going process and recently graduated with an Executive MBA, with Birmingham Business School. 
His delivery style is highly interactive and facilitative. Believing strongly that human behaviour drives processes, his workshop and training sessions are delivered to maximise learner development, and creating positive behaviour changes, especially in the workplace.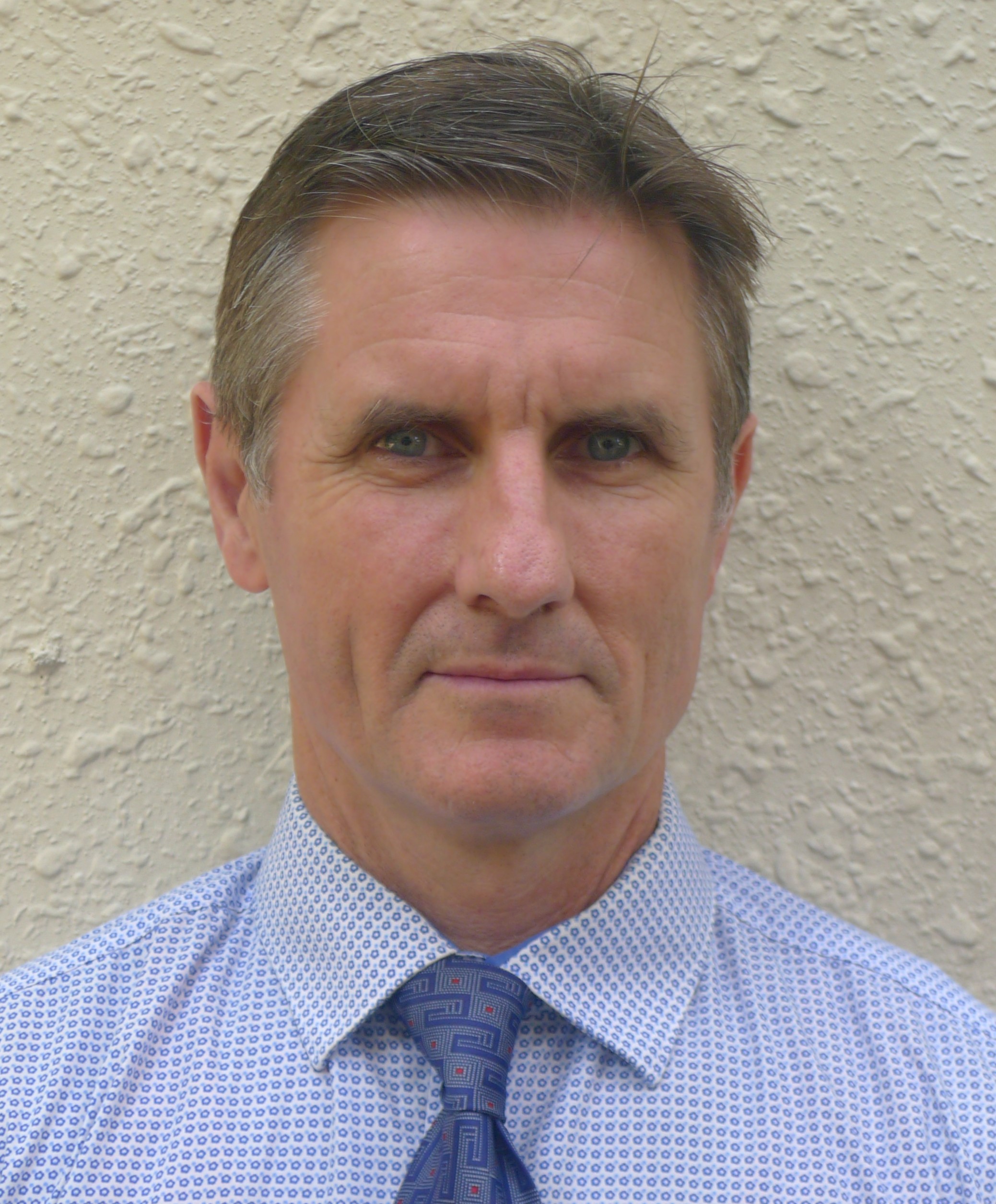 BRENDAN O'CONNELL (MR): Having trained as an actor at the Q Theatre Sydney and holding a Masters of Creative Arts Theatre from the University of Wollongong Australia, Brendan has over 25 years experience as a professional actor, musician, director and drama teacher. He currently teaches and directs for the Faculty of Performance at Lasalle College of the Arts in Singapore.
Brendan is co-artistic director of Hit & Run Entertainment (HARE) that provides roaming characters for corporate and public events, produces commissions for major outdoor events and spaces, as well as providing scenarios and facilitators for corporate training. His extensive experience in the corporate sphere includes roleplays for Health NSW and Aspect Organisational Psychologists in Australia and for Peers & Players and Roleplay UK in Singapore. 
For the past year Brendan has been facilitatilng with OIA and CLIA throughout the region, developing new drama based programmes and infusing drama into existing ones. He is also helping CLIA establish the ZiPoPo™ methodology, based on forum theatre techniques, as a tool for positive problem solving and conflict resolution in the corporate and educational sectors. 
When & Where

CLIA Learning Lounge
62 Koon Seng Rd
Singapore, 426997
Singapore

Organiser

CLIA is a Learning & Development training and consultancy business using primarily Serious Play, Arts and Drama within innovative, action-learning methodologies.
 CLIA Purpose: 
"We bring about Serious Play & Joyful Learning into adult training and organisation Learning & Developmen".
CLIA mission: 
"CLIA's mission is to Activate Behaviour Change Through Creative Engagement and Human Integration"
 CLIA vision:
In CLIA vision, we focus on 3 playing fields:
Youth:

Discovering your inner career compass for satisfying life and work 

Enterprise

: Values based leadership to improve employee engagement, innovation and strengths-based diversity 

The larger community

: Improving relationships in life, business and the community to achieve longer-lasting prosperity
CLIA BUSINESS BUILDERS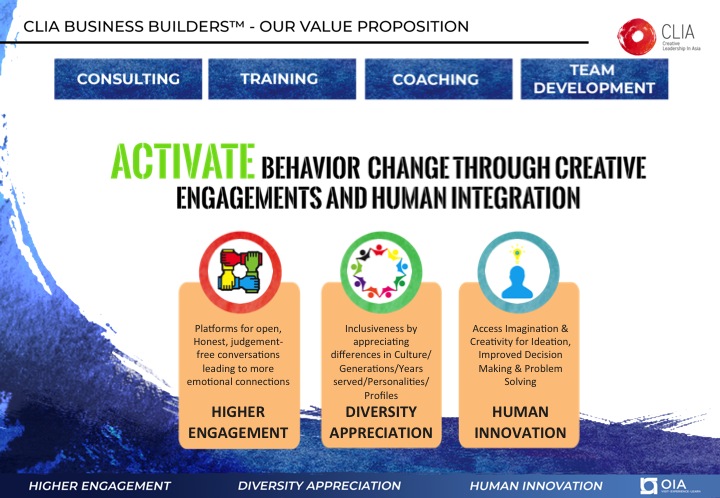 CLIA METHODOLOGIES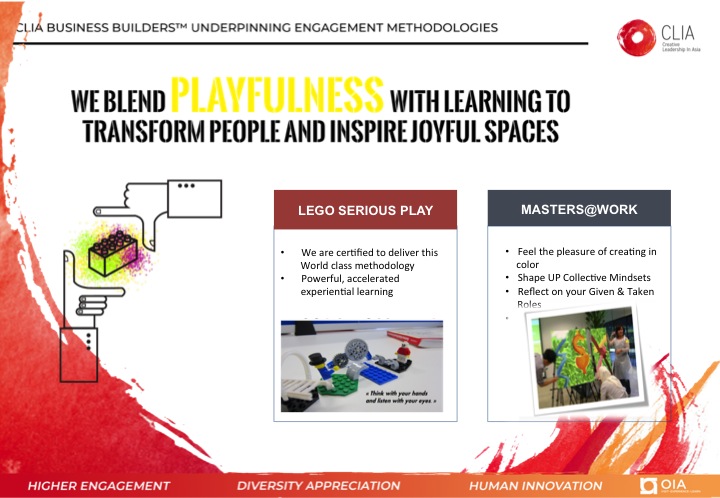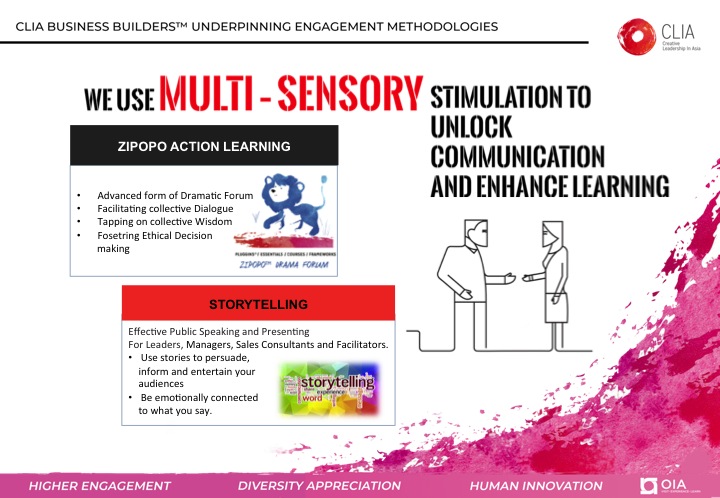 CLIA TRAINING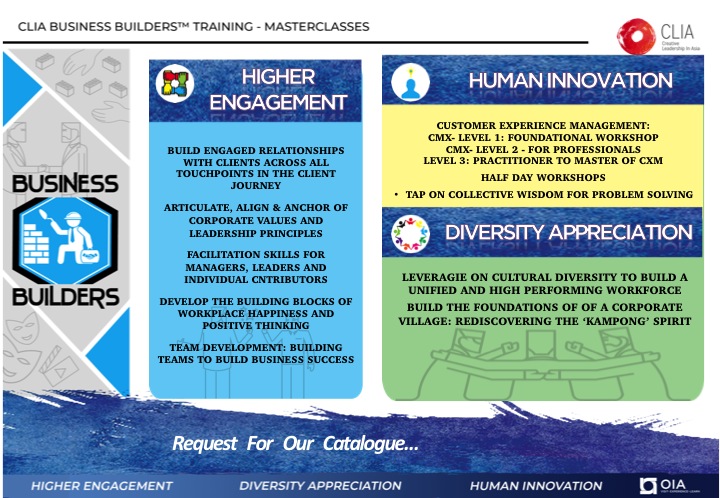 Websites
http://www.creativeleadershipinasia.com
http://www.outdoorinasia.com