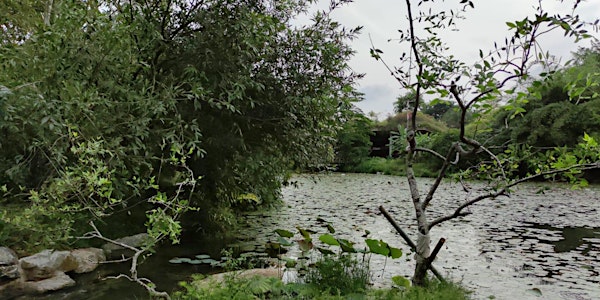 [Climate Action Week] Public Webinar: Mangroves & Climate Change
Join us during Climate Action Week to learn about the role of mangroves in fighting climate change!
About this event
Mangroves and coastal ecosystems support biodiversity and play an essential role in addressing climate change. In this Zoom webinar organised in support of Climate Action Week, hear from experts in the field as they share how mangroves help to reduce greenhouse gas emissions, how Singapore's research in 'blue carbon' contributes to regional and global efforts, as well as the Gardens' sustainability efforts at the Kingfisher Wetlands.
This webinar is part of the Wonderful Wetlands series, which aims to raise awareness on nature-based solutions and how they combat climate change. Through the series, learn about mangroves and find out how mangroves planted at Kingfisher Wetlands, our very own urban wetlands in downtown Singapore, is part of the Gardens' sustainability story. The Wonderful Wetlands Series is sponsored by Temasek and SG Eco Fund.
Zoom link and details will be sent to participants after registration.
Understanding blue carbon: from local to global scales by Assoc. Prof Dan Friess
Synopsis
We face significant challenges to get our greenhouse emissions down to net zero as soon as possible in order to reduce the worst effects of climate change. Natural climate solutions - using ecosystems to mitigate climate change - have gained rapid interest as a key tool to achieve this, and most recent interest has been in the use of coastal ecosystems as a climate change mitigation tool. This seminar will introduce the concept of "blue carbon" sequestered and stored by coastal ecosystems such as mangroves, seagrasses and salt marshes. It will describe prior and ongoing blue carbon that was started in Singapore, and how it ties to regional and global efforts to collect blue carbon data and use it for management and policy.
Speaker's Profile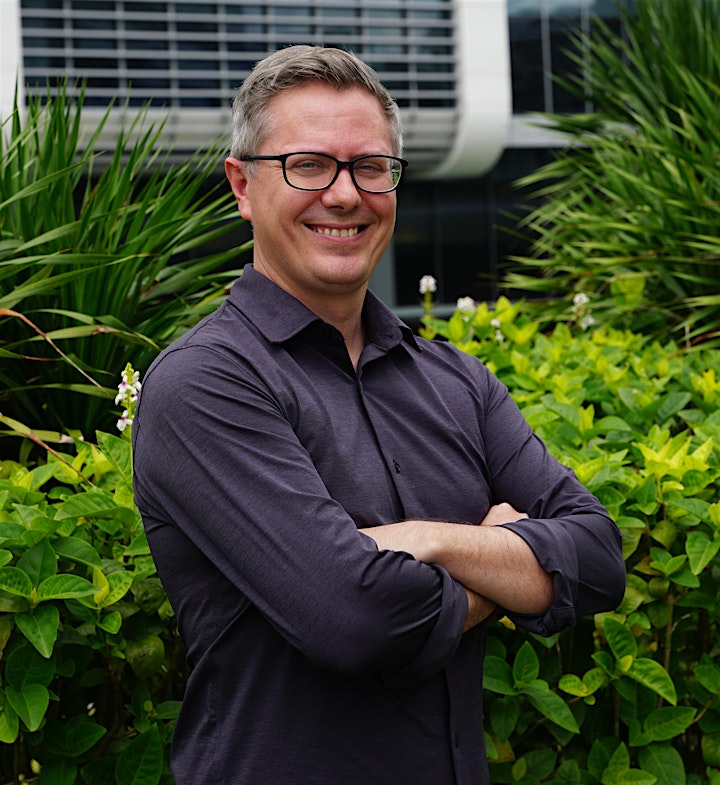 Dan Friess is an Associate Professor at the Department of Geography, National University of Singapore, and the Deputy Director of the NUS Centre for Nature-based Climate Solutions. Dan is also a member of the International Blue Carbon Initiative. His research concerns blue carbon, particularly it's quantification, how it is affected by deforestation and sea-level rise, and how it can be protected and restored through carbon credit projects. Much of this work is conducted with governments, NGOs and the corporate sector. For more information, please visit www.themangrovelab.com
Mangroves of Singapore by Ms Crystle Wee
Synopsis
Singapore is currently home to more than 30 species of true mangroves, constituting almost half of the 70 true mangrove species recognized in the world. This is despite having lost 95% of our historic mangrove cover due to coastal development. Learn where you can find the last mangrove forests in Singapore, how to recognize different types of mangroves and the unique wildlife that inhabits these spaces. This seminar will also share about the Kingfisher Wetlands project and some of the methods used by our citizen scientists to monitor mangroves for their protection and conservation.
Speaker's profile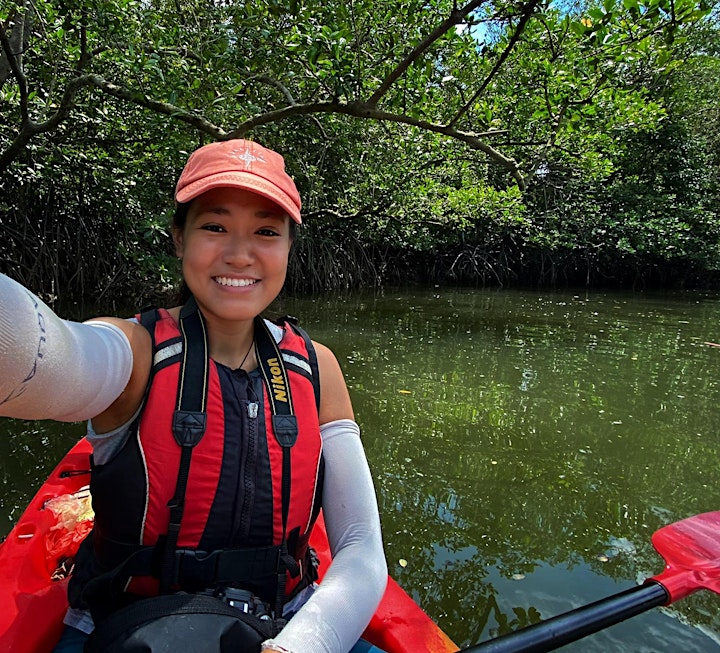 Crystle is an environmental consultant at DHI Water & Environment Singapore where she works as a marine biologist in coral reef, seagrass and mangrove ecosystems. She is currently also part of the Mangrove Lab at the National University of Singapore doing her Masters in Biodiversity Conservation and Nature-based Climate Solutions. Her interests lie in marine ecology, blue carbon, and environmental education.