Description
A 2-day workshop to understand the science of climate change, and the implications of global warming for energy, food and health security.
Know about the financial and investment opportunities in low-carbon energy market, green development and the role of Climate Finance in Smart cities
RISKS, THREATS &
OPPORTUNITIES
A 2-day workshop to understand the science of climate change, and the implications of global warming for energy, food & health security. Climate change policy is explained in the context of the planet's climate history and the risks of not addressing climate change decisively by using available renewable energy.
The role of Climate-related Finance and Investment regarding energy efficiency, renewable energy technologies, carbon capture and storage and geoengineering in mitigating climate change will be covered with respect to the opportunities that now exist in the low-carbon energy market that will lead the world to a safer, cooler and more secure future.
WHY THE WORKSHOP?
In December 2015 under the Paris Climate Agreement, the world agreed to pursue goals to limit the increase in global average temperature to well below 2 deg and to pursue efforts to limit the temperature increase to no more than 1.5 deg to prevent what the United Nations refers to as "dangerous" man-made climate change.
The principal cause of global warming is the release of carbon dioxide and other greenhouse gases from the combustion of fossil fuels, as well as human impacts on global ecosystems such as the forests and wetlands. Climate change mitigation and adaptation represents unprecedented financial and investment opportunities with respect to climate policy implementation, renewable energy sources and power delivery systems as well as the development of resilient urban infrastructure.
WHO CAN ATTEND?
Climate, energy, and sustainability professionals

Government representatives & policymakers

Executives & practitioners

Academia & individuals
TRAINERS
Prof Dr. Jeff Obbard Ph.D.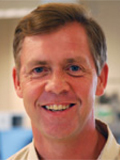 Prof. Dr Jeff Obbard is an environmental scientist, ecologist, environmental engineer, and entrepreneur. He holds a Ph.D. in Environmental science (chemistry & microbiology), and a B.Sc. (Honours) in Ecology (1st Class) from the UK. He spent 17 years at the Faculty of Engineering, National University of Singapore (NUS), and has recently returned from Qatar, where he was Director and Professor at the Environmental Science Centre, Qatar University. Read Full Bio
FREQUENTLY ASKED QUESTIONS (FAQs)
1. When is the workshop?
The workshop is scheduled for May 8 and 9 2018. Its a 2-day workshop held in Singapore on climate change and investment opportunities.
2. How much does it cost?
The course fee is 550 SGD and early bird rated at 400 SGD for registrations before the first week of April. Group discounts applicable for 5 pax and more at 350 SGD per pack. Refer a friend and get $50 OFF on your ticket, For more fee inquiries contact us at training@greeninfuture.com
3. Who are the organizers?
Green in Future and SASA

Green in Future works towards contributing to the Global Green community for attaining a smart and sustainable future. Its services include eNewsletters, Training, Workshops, Conferences, and Research focusing on Green, Sustainability and Technology areas. Last year Green in Future organized the first Green Landscape Conference in Singapore. www.greeninfuture.com
SASA
SustainAbility Showcase Asia (SASA) is a home-grown Singapore consultancy in the business of initiating and communicating sustainability practices in the Asia Pacific through products, services, processes and people.
2. What are my transport/parking options for getting to and from the event?
The venue will be closer to MRT and public transport and we are awaiting confirmation of the dates. Exact venue will be updated shortly
3. How can I contact the organiser with any questions?
You can drop an email us at training@greeninfuture.com
4. Are the workshop CPD claimable?
Yes, the workshop is CPD claimable. Applied for CPD points
5. How to register for the workshop?
Register at Eventbrite here attached or email us at training@greeninfuture.com to facilitate your booking.