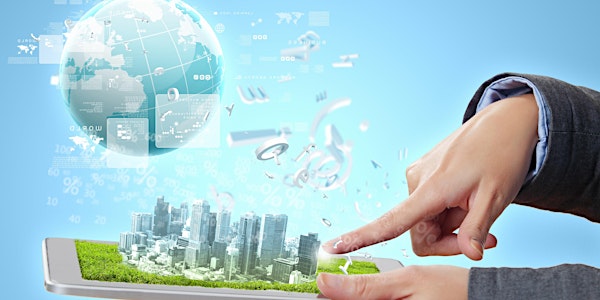 Cloud Computing: Technology that Transforms Delivery of Public Services
Malaysia Standard Time 8:45 AM-10:15 AM (GMT+08:00)
Refund Policy
Contact the organizer to request a refund.
About this event
A powerful strategy that serves as a platform for more innovative and disruptive technologies to create a national competitive advantage
Nations across the world are rapidly accelerating their digitisation strategies, and rightfully so. Pre-pandemic, the world was shifting to the digital economy, but the transition was radically quicked with COVID-19. The black swan event made organisations realise that people could remain productive while working remotely. Of course, critical technology, like Cloud Computing, enabled the transition.
On the other hand, the pandemic clearly showed that those who could not pivot were seriously disadvantaged.
The focus on digitalisation as part of the national economic strategy
Research indicates how technology impacts the national economy. For instance, artificial intelligence can substantially increase the Gross Domestic Product (GDP). Digitalisation also contributes to sustainable development. Because of the pandemic, many new digital businesses were created and others abandoned traditional approaches in favour of tech-enabled strategies.
Malaysia's quick realisation and action resulted in the inclusion of MyDigital in the Twelfth Malaysia Plan and the Wawasan Kemakmuran Bersama 2030. Learning from other countries and first-hand experience strengthened the nation's resolve to implement a shift to digital.
In the plethora of evidence of digitalisation's impact on economic and social development are the improved living standards of people and greater inclusion in societies.
When used with complementing policies and strategies, digitalisation offers a national competitive advantage. Synergies exist between technologies, assets and capabilities and enabling regulatory frameworks. The strength of digitalisation is best harnessed when these complementarities are leveraged to the fullest extent.
Cloud Computing technology, in particular, enables organisations and individuals to access information and data fast regardless of location. It likewise expands capacities for storage, application deployment and data analysis.
Organisation's Assets and Capabilities
The government's assets and capabilities are essential to consider when assessing possible threats and opportunities to use cloud computing strategy. Using private cloud providers lessens the pressure and need for in-house skilled personnel and dedicated infrastructure. Nonetheless, agencies must know the kinds of applications and integrations they will require to effectively dispense public service.
Global Processes
Processes become more global, interactive, and sophisticated. There is now no geographical limit to anyone's reach.
Upskilling and Training
The use of cloud computing as a strategy, for training and upskilling, not just for government staff but of the citizens in general, offers limitless scope. Learning management systems may be deployed on the cloud for more effective and efficient deployment and use of end-user.
Economic and Social Developments
The result of a better-skilled citizenry is an increase in the national level of productivity and security. Wages and output increase when there is higher productivity among the workforce of a country. Furthermore, a country with a skilled workforce is attractive to other countries, whether for outsourcing of products or services.
Positive Impact on Living Standards
Cloud computing technology allows governments to offer better citizen services, provide training and bring more opportunities. For individuals, it provides better living standards. The total effect is cumulative.
Cost efficiency
Budgets are always an issue and more so, in the current scenario. Cloud Computing offers significant savings and economies of scale. Cloud Computing gives the elasticity to upscale or downscale without incurring significant capital expenditures. This means precious resources can be reallocated to other priority projects.
Opportunity for better use of data
Current Artificial Intelligence (AI) and Machine Learning (ML) developments bring unprecedented opportunities for more effective use of data. Customised integrations that allow users for a better understanding of data may be efficiently done on the cloud.
Storage
Like other sectors, cloud services for the educational sector are highly scalable. Depending on the organisation's need and use, cloud is vertically scalable and can handle all the data that institutions traditionally kept onsite.
OpenGov Asia is pleased to invite you to an exclusive OpenGovLive! Virtual Breakfast Insight that aims to provide the latest information on the benefits of cloud technology to make Malaysia's public sector give more effective and efficient public service. This event is by invitation only and will be an interactive session with decision-makers in the Malaysian public sector.
We will be discussing the latest research and case studies on the current use and possibilities for cloud computing in the Malaysian public sector such as:
Exploring how cloud technology provides the infrastructure for highly interactive and responsive public services.
Understanding how cloud computing can give more efficient and effective public service
Discovering how cloud technology could help maximise organisational resources
Investigating how a cloud strategy will speed up processes, deployment, and flexibility in delivering high-volume exchange of information without limitation
Reducing costs and maximising precious resources of the public sector even with the enlarged capacity for storage and application deployment.
Ensuring compliance with data privacy laws by understanding security components on the cloud
Establishing collaboration with teams of cloud and security experts to ensure a successful cloud strategy
Uncovering how cloud technology enables integration and facilitates collaboration among government institutions
Who should attend:
Chief Information Officers
Chief Digital Officers
Chief Transformation Officers
Directors and Heads of IT
Directors and Heads of IT Innovation
Directors and Heads of IT Transformation
Directors and Heads of Information Security
IT Division Secretary
IT Manager