Conversations That Matter
About this Event
30 November 2020, 8PM - 9PM (GMT +8)
Entering Part of Your World through Coaching Under One Space
[We Welcome Students from Coaching Changes Lives and Other School of Thoughts]
Come join coaches from Coaching Changes Lives to share, inquire, and reflect upon "What Do We Really Know About Others?"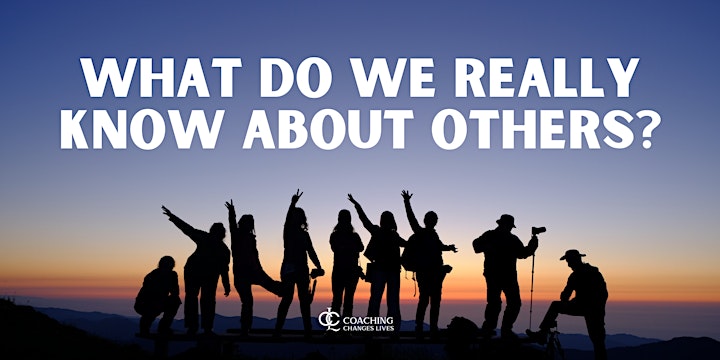 What Do We Really Know About Others?
What do we truly know about others? Why is it difficult for us to spot when someone is lying? In coaching conversations, how do we know that what we are hearing is the truth? And surprisingly, why do we tend to think that we know others more than they know themselves?
Join us on 30th November 2020, 8PM - 9PM (GMT +8), as we come together to share our thoughts, perspectives, and views in this.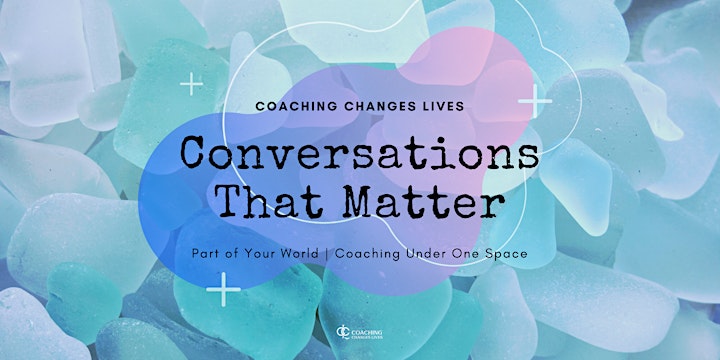 Conversations That Matter is a monthly virtual event where we curate a safe space together for our coaches to connect, create, and engage in meaningful conversations that matter to us and support us.
In a connected-disconnected world we are in today, there might be times where we find ourselves hustling, yet stumbling and losing sight of where we are in our journey. Conversations That Matter is curated as part of Coaching Under One Space to remind coaches around the globe that we have comrades who are walking on this journey with us. We are never alone, and there is a space for us to share our experiences, thoughts, insights, beliefs, and values.
What will you get out of this:
A safe space for you to engage, grow and develop as a coach through cross-cultural discussions and sharings
Developing a mindset that is open, curious, flexible, and client-centered
A heightened sense of awareness of self and others
A group of coaches to support you in your journey
Join us at our next event.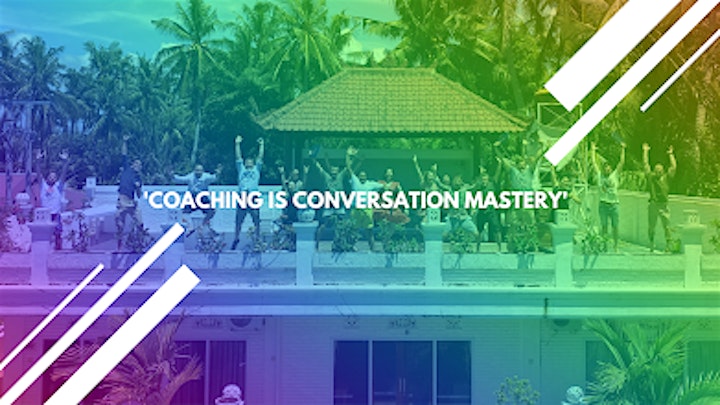 Our Coach Programs (ACSTH/ACTP/CCE for your ICF Credentialing) 
1) Coaching Intelligence Mastery Certification (150 Hr ACTP) PCC -> MCC Program
2) ICF Mastery In Coaching Certification (70 Hr ACSTH)
3) Transformative Neuro-Linguistics Programming Coaching Certification (100 Hr ACSTH)
4) Team Leadership Performance Coaching Certification (70 Hr ACSTH) 
5) Leadership Executive Coaching (24 Hr CCE)
6) Exponential Career Coaching (24 Hr CCE)
7) Public Speaking Success Coaching (20 Hr CCE)8) Coaching to Transform Lives (10 Hr CCE)
Enquiries
For Enquiries, contact the following channels,
Email: coach@coachingchangeslives.com
WhatsApp: +65 87923402
For Trainings in other Cities and for more information & Registrations visit:
Or email us at coach@coachingchangeslives.com
Subscribe to our Youtube Channel: youtube.com/c/CoachingChangesLives 
Follow us on our Instagram: instagram.com/coachingchangeslives
We look forward to serving you. #CoachingChangesLives