Description
COURSE OVERVIEW
The evolution of leadership has arrived and it's called 'coaching'. With seemingly less hours in the day, the demands of senior leaders in the workplace are escalating.
We need to start implementing tools, systems and processes that will empower the younger generation to take accountability and motivate them to create their own solutions.
When that happens, collaboration deepens, innovation is the norm and work-life balance becomes a reality, resulting in greater efficiency and profit.
Join us in this "Coaching Competencies for Leaders" course, facilitated as a one-time event by Master Trainer and Master Coach, Sebastien Leblond.
---
COURSE HIGHLIGHTS
1. Coaching in the workplace – know when to coach, lead and delegate
2. 5 levels of leadership
3. Know your clients – The NLP model of communication
4. Delegation – the perfect vehicle for coaching implementations
5. The 4 clouds – the 4 obstacles preventing people from achieving success
6. 6 steps to become an awesome coach
7. Managing your own emotions as an outstanding leader
8. Powerful questions – ask the right questions to get the right results
9. AGOWAL coaching framework – a practical system and process for coaching
10. Accountability – keeping your teams accountable effective tools for giving feedback
11. Feedback – 3 effective tools for giving feedback
---
THIS COURSE IS FOR:
Business leaders and managers, executives and VPs, HR, LD & OD specialists, business owners and entrepreneurs, trainers and coaches and anyone passionate about personal development.
---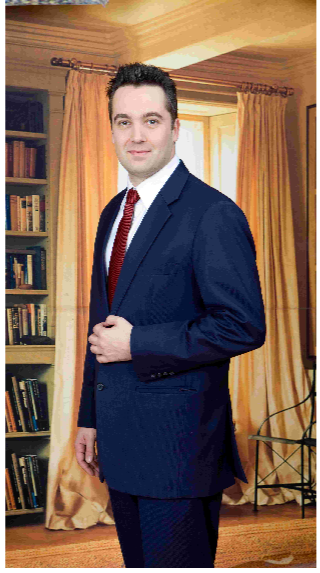 Author, international speaker & NLP master coach Sebastien is highly respected, sought after and has trained thousands of individuals and companies to realize their goals.
With over a decade of experience in Results Coaching, his purpose is to transform people's lives so they can unleash their power in the areas of wealth, health, career, relationship, success and happiness.
He is certified by Drs. Tad & Adrianna James and NLP co-founder John Grinder. He has also worked with Anthony Robbins.
Sebastien is now a Master Trainer in NLP (one of the only 12 Master Coaches in the world), Time Line Therapy™ and Coaching by the American Board of NLP, the world's largest NLP authority.
He is also certified by the world's largest coaching authority, the International Coaching Federation (ICF).
Sebastien is the author of the Total Financial F.R.E.E.D.O.M.© System book.
---