Coding Lab - Coding for Kids (Ages 4-16) Super Early Bird Packages
Description
---
Coding Lab -
Nurturing the Next Generation of Leaders in Technology
Experience the Coding Lab Difference with our Award-Winning MIT-Inspired Curriculum (Ages 4-16).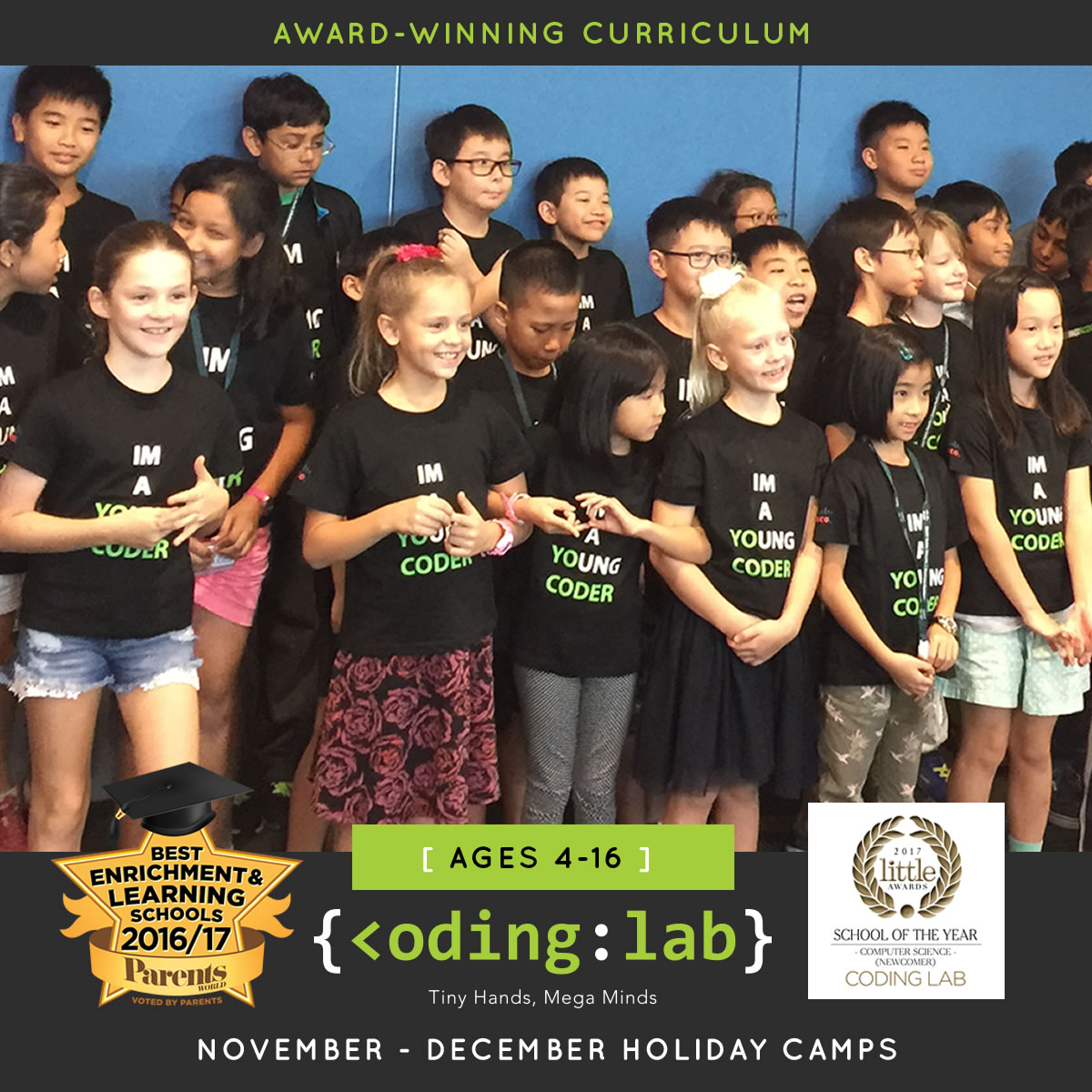 Founded by an MIT Alumnus who worked in Silicon Valley, our MIT-inspired curriculum challenges your child to develop computational thinking and problem-solving skills.
We pride ourselves in providing the Coding Lab Difference to all of our students, with our award-winning curriculum and high quality teaching, with a strong emphasis on inquiry-based learning and the application of key mathematical concepts.

We are honoured to have been voted the Best Coding Curriculum (16/17) by Parents, as awarded by Parents World Magazine, Singapore.
We were also awarded School Of The Year, Computer Science (2017) by Little magazine.

Coding Lab offers programming classes for Ages 4-16 in Japan, Perth and Singapore.

Singapore: www.codinglab.com.sg
Japan: www.codinglab.jp
Perth: http://www.codinglab.com.sg/our-classes/perth-au/

Campus:
264 Upper Bukit Timah Road
#03-06
Singapore 588208

Tel: (+65) 6528 2282
Email: learntocode@codinglab.com.sg