Coffee Chat - Better stress management & self-discipline
The question people often ask is, "How to survive during this pandemic?". Mr Zaiwin Kassim from KOBISTECH will be here on the 23rd of July
About this event
The question that many people ask is, "How can we survive this pandemic?" On the 23rd of July 2021, Mr Zaiwin Kassim from KOBISTECH will be here.
Mr Zaiwin Kassim is a TEDxKenyalang curator and actively helps young people and entrepreneurs to shine for others.
The question people often ask is, "How to survive during this pandemic?" He will be sharing how to understand and beat anxiety tactically & upgrade performance and productivity.
Learn to have better stress management & self-discipline through this Pandemic Challenge.
Key Takeaways:
Understand the anatomy of anxiety to our mind and body.
The flow of the anxiety cycle & how to stop it tactically.
Tips to recover & remove bad stress permanently.
Priming for greater body-mind-heart.
Upgrade performance & boost productivity.
Who should attend:
Entrepreneurs
Startups
Students
Public
Freelancer
Agenda:
09.55 am - Audience check-in via zoom
10.00 am - Session start - Introduction
10.05 am - Understand the anatomy of anxiety to our mind and body.
10.25 am - The flow of the anxiety cycle & how to stop it tactically
10.45 am - Tips to recover & remove bad anxiety permanently.
11.10 am - Priming for greater body-mind-heart.
11.30 am - Upgrade performance & boost productivity.
11:45 am - Q & A Sessions
12 Noon - End of Programme
Here is the link for joining the Webinar (Register now to get the Online Link)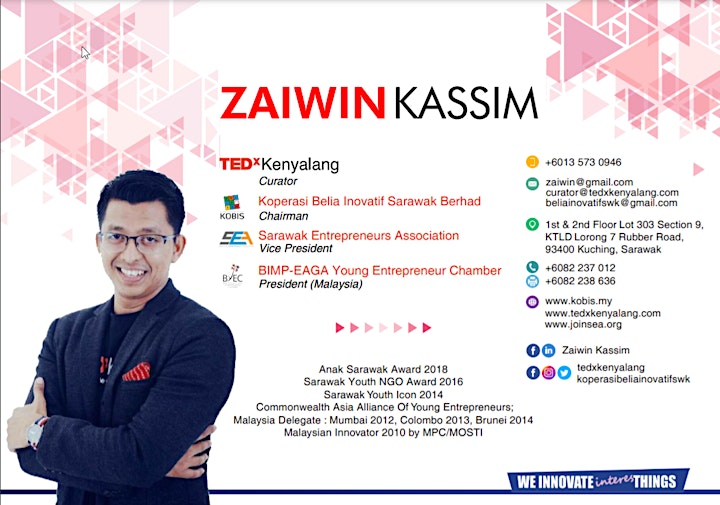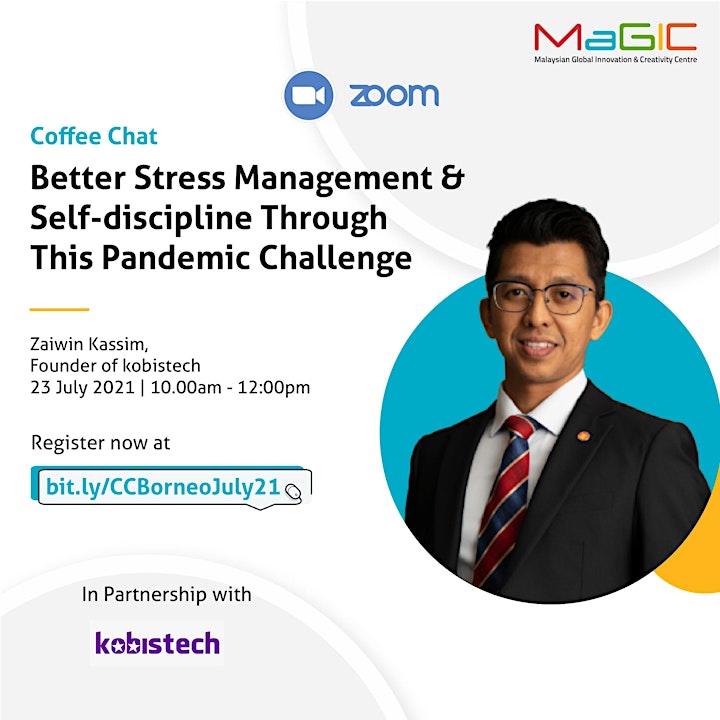 Organizer of Coffee Chat - Better stress management & self-discipline