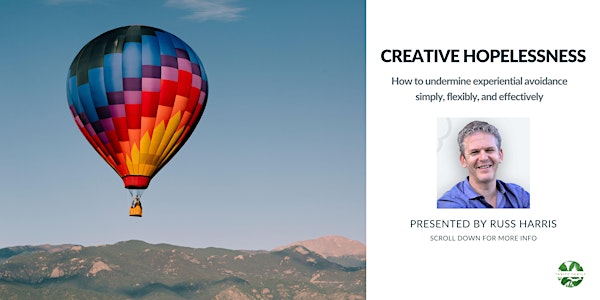 Common Barriers to Acceptance and the Art of Creative Hopelessness
How to undermine experiential avoidance simply, flexibly, and effectively
About this event
Have you ever had clients who were resistant to acceptance? Of course you have! Some people react negatively even to the word "acceptance", mistaking it for "tolerance", "giving in" or "putting up with it". Others don't see the point, or don't understand how it can help, or are fearful their feelings will overwhelm them and they'll lose control. Yet others hate their feelings so much, all they want from therapy is to make them go away. And some are already so cut off from their unwanted feelings, they are completely numb.
In this webinar we'll look at the most common barriers to acceptance, and how to overcome them. And we'll particularly focus on one of the trickiest, stickiest aspects of ACT: "creative hopelessness".
"Creative hopelessness": an umbrella term for numerous strategies designed to undermine experiential avoidance, and encourage letting go of the agenda of emotional control.
Have you ever avoided doing creative hopelessness (CH) because you feared screwing it up or upsetting the client? Or tried it and found it failed, or backfired, or the client "just didn't get it"? Or maybe your client became confused, distressed or angry? Or perhaps you found yourself getting stuck or tongue-tied, trying hard to remember what comes next, or doing it in an awkward, clunky way?
If you've had such experiences, rest assured – you are not alone! CH is one of the stickiest, trickiest parts of ACT, and almost everyone has problems with it, initially. But tricky though it may be, it's essential to master this part of ACT, if you aim to work effectively with clients high in experiential avoidance.
(If you're not keen on the term CH, we don't blame you! Russ says: "In my opinion, creative hopelessness is a terrible term ((please don't tell Steve Hayes I said that)) and I much prefer the lesser-used term, 'confronting the agenda'. However, neither of these terms are ideal; they both fail to convey the compassionate, gentle, understanding manner that needs to underpin this work, for it to be effective, validating, and motivating.")
So, if you've tried CH and found it went badly, or upset the client, or just didn't work too well; or if you've avoided CH because of fears about doing it wrong or upsetting the client, this webinar is for you.
LEARNING OBJECTIVES
Common barriers to acceptance
Better words to use instead of "acceptance"
How to convey the concept of acceptance quickly and simply
How to link acceptance to important client goals, for motivation
How do we know if creative hopelessness (CH) is necessary, and when is the best time to do it?
The fundamentals of CH: empathy, validation and compassion
Six flexible steps for CH
Different tools, strategies and metaphors for CH
How to prevent invalidation or misunderstanding
The most common obstacles to CH – and how to overcome them
Being flexible and effective with your language
How to do CH conventionally, in about 20 to 25 minutes
How to do CH briefly, in 5 minutes or less
How to tell if CH is successful
After CH, what next?
What to do if clients fall back into the agenda of emotional control
Ultra-brief CH interventions for later sessions
What to do if a client reacts negatively
What to do if a client says they never try to avoid or get rid of their feelings
How to handle challenging comments like "But I HATE this feeling!", "I'd rather die than feel this way", "Are you telling me to give up?", "Are you saying you can't help me?", "Are you telling me to just suck it up?"
And more!
* Russ likes to include live demonstrations in his webinars – so if you are willing to roleplay an extremely avoidant client who is clinging desperately to the need to control their emotions, please let us know.
* Suitable for intermediate and advanced level. (Basic ACT knowledge is assumed) *
TRAINING DETAILS
This is a single-day training.
Tuesday 18 October 2022, 4PM - 6.30PM SGT (GMT +08)
Online via Zoom *note: training will be recorded and shared with participants for 6 months.
Note: the webinar is supposed to last 2.5 hours, but sometimes Russ runs over, so please allow for 3 hours, just in case. (Of course, if he does run over but you can't hang around, it's not an issue; you can always watch the recording afterwards.)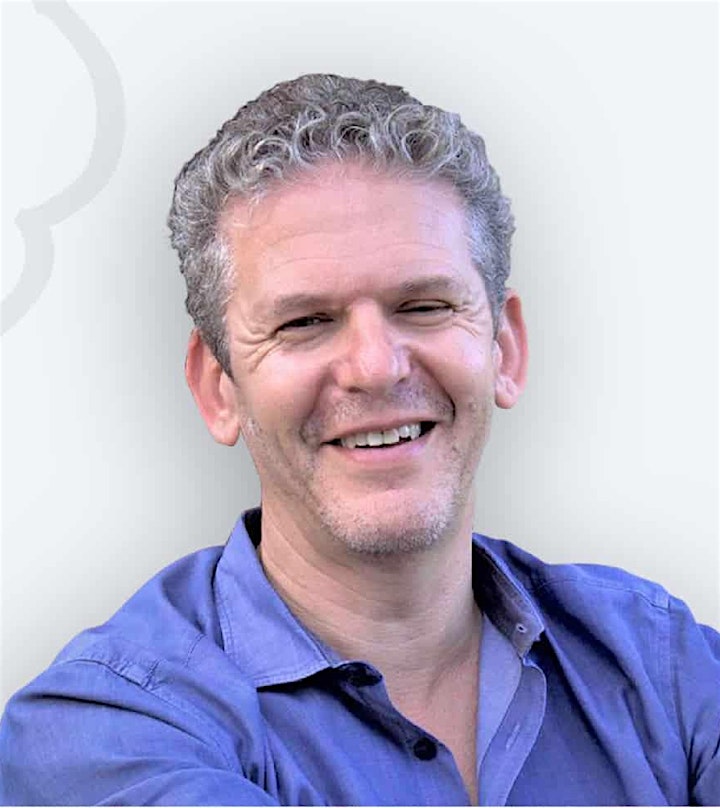 ABOUT TRAINER: Russ Harris
Dr. Russ Harris, author of the international best-selling self-help book 'The Happiness Trap', is a world-renowned trainer of Acceptance & Commitment Therapy (ACT). Russ's background is in medicine. As a GP he became increasingly interested in the psychological aspects of health and wellbeing, and increasingly disenchanted with writing prescriptions. Ultimately this interest led to a total career change. He now works in two different, yet complementary roles – as a therapist and as a coach.
Since 2005, Russ has run over 700 two-day workshops and provided ACT training for over 50,000 health professionals, including therapists, coaches, counsellors, doctors, and psychologists. He has authored four ACT textbooks (ACT Made Simple, Getting Unstuck in ACT, ACT Questions & Answers and Trauma-Focused ACT), and six ACT-based self-help books, including The Reality Slap, The Confidence Gap, and ACT with Love. His first book, The Happiness Trap, is now the best-selling ACT book in the world – with over one million copies sold, and translations into more than 30 languages. (To download the opening chapter, click here.)
Russ has a unique model for training, which he calls 'ACT Made Simple', because it covers so much material in a short space of time. (In fact, he even has even written an introductory text book on ACT, titled 'ACT Made Simple'. To download the first chapter, click here.) Russ proudly proclaims each workshop a 'jargon-free zone' – and bases his training on three core values: simplicity, clarity, and having fun. His highly-acclaimed ACT workshops are brief, powerful, cost-effective and life-enhancing. Participants regularly report not only major improvements in their therapy and/or coaching, but also in their personal lives – and evaluation forms frequently praise his ability to make complex ideas seem very simple. (For examples, go to testimonials).