Communities: Travel & Culture Explorers | library@orchard
library@orchard presents Communities, an organic learning environment to share and learn from one another.
About this Event
Important Notice
This programme/event is open to members of the National Library Board, Singapore. Please ensure you have your myLibrary ID on hand before proceeding with the registration. If you do not have a myLibrary ID, you can create one here: https://account.nlb.gov.sg/.
About the Programme/Event
Now Boarding: wanderlusters, adventurers, culture enthusiasts.
Are you curious about ethnic enclaves, how they got started, and why they thrive? Ethnic enclaves are geographic areas of a city with a concentration of residents or businesses from another country or culture. We will talk about Chinatown in Yokohama, the Middle Eastern and Japanese enclaves of Bangkok, Little Saigon in Sydney and the Burmese/Nepalese street of Kuala Lumpur. We are also planning to invite a guest from a city that has the largest number of ethnic enclaves. Can you guess this city?We also welcome you to share photos and stories from ethnic enclaves that you have visited in your travels!
For more information on this session, please visit https://meetup.com/sgtravelmeet.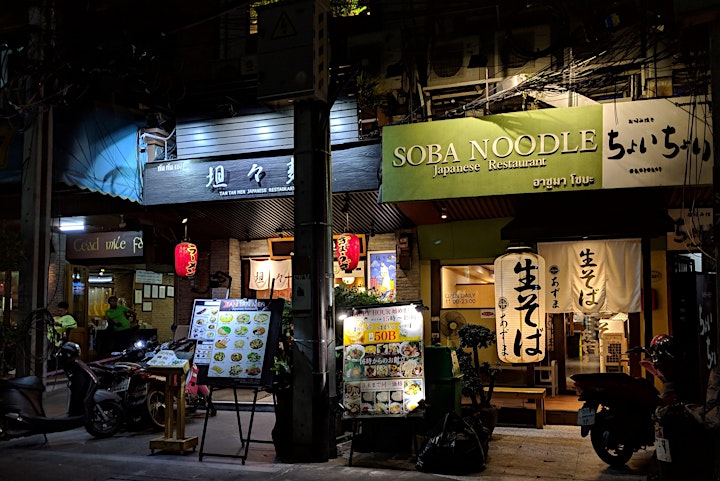 About the Series
Communities is an alternative learning environment where you can pick up a plethora of skills by sharing and experimenting with others. This series is built on the belief that teaching and learning can happen without a teacher.
Online Programme/Event Administrative Information
This programme is conducted entirely online. You may access Zoom via the app or using a web browser
Please ensure that you enter a valid email address as you will receive an email with the link to the online programme/event near the day of the programme/event
The link of the programme should not be shared with others
Do ensure you have a strong internet connection. Using your mobile data is not recommended
The National Library Board, Singapore (NLB) reserves the right in its absolute discretion to disqualify or refuse admission to any registrant without any reason and notice