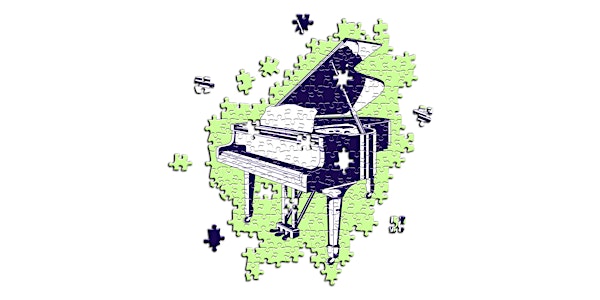 Concert Series: Masterpiece
Date and time
Thu, 16 Nov 2017 19:30 - 20:45 +08
Location
Lee Foundation Theatre 151 Bencoolen Street Singapore, 189656 Singapore
Description
Thursday, 16 November 2017
7.30pm - 8.45pm
Lee Foundation Theatre
Nanyang Academy of Fine Arts
151 Bencoolen Street
Singapore 189656
Free admission by registration
Pianists from the NAFA School of Music present an evening of piano masterpieces from different musical eras, including Classical, the great Romantics, the delicate French style, works by Russian composers, and others.
NAFA Keyboard Studies
Lena Ching, Head of Keyboard Studies

Highlights of programme
Ginastera: 3 Danzas Argentinas, Op. 2
Prokofiev: Sonata in A minor, Op. 28
Scriabin: Etude in F-sharp major, Op. 42 No. 3
Tchaikovsky: Méditation, Op. 72 No. 5
Schumann: Selections from Waldszenen, Op. 82
Chopin: Ballade No. 2 in F major, Op. 38
Debussy: La danse de Puck and Feux d'artifice from Préludes
Enquiries: 6512 4179
Email: music@nafa.edu.sg
Website: www.nafa.edu.sg
Out of respect for other concert-goers, no children under 6 years of age will be allowed admission. Mobile phones and other beeping devices are to be put on silent mode. Flash photography and unauthorised audio / video recordings are not permitted. Please note that photographs and videos of patrons may be taken at these events for use in our archival and publicity material.
About the organiser
Established in 1984, the School of Music aims to provide a portfolio of music courses, which are both relevant to the Singaporean music performance and education scene, and also attractive to talented international students. NAFA is the only education institution in Singapore that offers diploma and degree programmes for both Chinese and Western music instrumentalists; the Bachelor of Music (Honours) is offered in collaboration with the Royal College of Music, London (RCM) and supported by the Central Conservatory of Music, Beijing. Over 200 diploma and degree students are supported by a distinguished international faculty. In addition to weekly public performances on campus, our student soloists, ensembles and orchestra can be heard regularly at performances in Singapore and abroad.