Event Information
Location
Outram Park MRT Station (TE17)
13 Outram Road
Singapore, 169080
Singapore
Concubines and mistresses, some were kept in secrecy, some were open secrets. Bukit Pasoh was one location where these secrets were kept.
About this event
Consorts, concubines, mistresses, secret lovers, and wife – they all have one thing in common. Love and affection. And sex. Destiny has decided for mankind to be unequal. Of all the above, the wife holds the most important function (and responsibility) in the family. She keeps all things in order. All others have a different duty and perhaps much lesser responsibility. Most were/are ladies of pleasure. It may sound so old-fashioned. But it is still happening.
Ever since the days of emperors and kings, concubines and mistresses were in fashion. Some "men of distinction" have been known to keep up to more than a few. And here in Singapore, we are no different. Some were kept in secrecy, some were open secrets. And yes, we did have some favourite locations where "men of distinction" keep their concubines and mistresses.
Welcome to Bukit Pasoh! Today, Bukit Pasoh has a collection of beautifully conserved shophouses and buildings. Back in the days, many were homes and residences for the lucky women who were able to seek out a wealthy man to keep them comfortable. All they had to do was to polish their Art of Affection and Care. It may sound easy. Or was it? We'll take a leisurely stroll down this very short street and imagine what life was like as a concubine or mistress.
Bring your dictionary, and we'll try and define the true meaning of consort, concubine, mistress, secret lover and wife. At the same time, bring your cameras too. Some of these places are very instagramable. We meet at Outram Park MRT station (Exit H, (in the direction of Dorsett Hotel) Ground Level) at 9am and hope to be done by 11.30am or maybe 12pm. We don't know where to end this tour yet, but we'll decide while we are on the go…. But bring your bus card anyway, just in case...
Note:
We do the world wide practice of tipping at the end of the tour.
We also reserve the right to accept or reject habitual late cancellations and No Shows.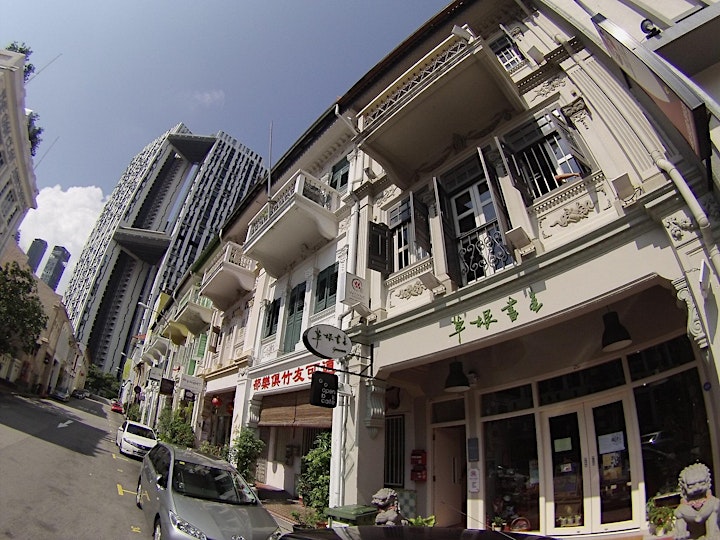 Date and time
Location
Outram Park MRT Station (TE17)
13 Outram Road
Singapore, 169080
Singapore