#ConnectedWomen Meetup - London (UK) - June 27

Wednesday, 27 June 2018 from 16:00 to 18:00 (BST)
Event Details
Hello #ConnectedWomen of London!
Let's Share, Showcase and Collaborate!
Women entrepreneurs, professionals and freelancers are meeting up to explore the many ways we can extend our reach and grow our businesses, in particular by leveraging technology.
Your hosts for the June 27 meet up in Central London are Adele Lim, Aditi Gupta and Yekemi Otaru.
Venue will collect
cover £7 per pax. Tea and scones will be served with gluten free option.
For more details contact

Adele: +44 7854173302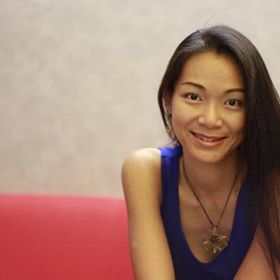 Adele Lim serves a variety of multinational corporates and individuals internationally as a Catalyst, creating spaces that inspire innovation, freedom and joyful growth. With a background in IT, Finance and HR, and extensive training and practice in human and organisation development, energy and vibrational medicine, Adele enables clients to thrive in change and growth, to live whole and realise desires. Author of Live Your Whole Capacity and Love with Passion and Perspective, creator of the Lovingspace children's books series, and founder of Whole Capacity, Adele runs Whispers of the Dancing Heart and Passion ShareFest, both distinct platforms for safe expression, discovery and activation. Adele holds an MSc in Information Management and Finance from University of Westminster, and a Certificate in Organisation Development from NTL Institute (formerly National Training Laboratories of Bethel, Maine). Her professional training includes Systemic Constellations, Theory U, and the Inner Dance Energy School. She is also a senior MCIPD HR professional.
Aditi Gupta  is the Founder & Director of BrandWok Limited. Brandwok envisages and curates innovative Events, manages Social Media Clients, provides Digital Solutions and an achievable Marketing Plan for Branding & Strategy. Brandwok is re-born in the United Kingdom in 2017 after its successful stint in Singapore for 4 years as an elite and innovative agency. With its continuous achievements in impactful communication strategies, innovative event planning and solutions, social media management skills, Brandwok has expanded to explore further by creating a differentiated market with its new projects such as beauty pageant, styling, talent management and returning talent programs especially for women. She is the entrepreneurial expert who is the brain and heart behind Mrs India United Kingdom beauty pageant. Mrs India UK was launched under BrandWok Limited in the year 2017 and is currently in its second season.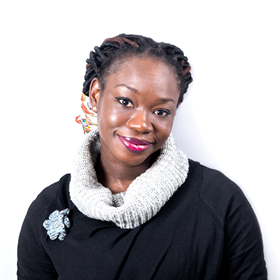 Yekemi Otaru  has 13 years of experience in petroleum engineering, technical sales and strategic marketing. She is a Certified Digital Marketer and a bestselling author on social networks in business. In 2016, she launched YO! Marketing to support technical sectors such as IT, Engineering and Oil & Gas. The Founder and Principal Strategist at YO! Marketing based in Aberdeen, Yekemi is usually the main point of contact for new clients and she works hard to ensure that our clients get the best results possible. We also have consultants and partners that will engage with clients depending on the project requirements. We are fortunate to have experts in SEO, web and graphic design and web hosting as part of the YO! Marketing's supporting services.
Agenda
15:30 Arrival and networking
16:00 Keynote by Gina Romero & Who's in the Room
16:15 Live Your Whole Capacity by Adele Lim
16:30 Catalyse Your Career by Aditi Gupta
16:45 Writing Attractive Content by Yekemi Otaru
17:00 Marketplace - share and showcase your passion products/service
17:30 Open Q&A with hosts, closing and networking
18:00 Evening Social
When & Where

The Studio (basement level) at The Anthologist on Gresham Street

London
United Kingdom


Wednesday, 27 June 2018 from 16:00 to 18:00 (BST)
Add to my calendar
Organiser
Share. Connect. Work. Learn.
Be part of a global community of tech-powered women entrepreneurs, freelancers and professionals.
www.connectedwomen.co