Connecting Two Nations via High-Speed Rail (HSR) - How is it going to impa...
Description
A PSB Academy X CILTS Collaboration

Can the Kuala Lumpur-Singapore High Speed Rail (HSR) project make operational profit? Dr. Tomoo Kikuchi, Visiting Senior Fellow at Nanyang Technological University, addresses this question, pointing out that population density in the Kuala Lumpur-Singapore HSR line may not be high enough to make the HSR profitable. To improve the profit margin, the HSR has to help strengthen Kuala Lumpur's and Singapore's positions as regional economic hubs. Dr. Kichuchi argues that the profitability of HSR will depend on the extent of regional economic integration and how urban clusters unfold within ASEAN member states.
Agenda:
6:00PM: Registration
6:15PM: Networking Buffet
7:00PM: Welcome Note by PSB Academy
7:10PM: "Connecting Two Nations via High-Speed Rail (HSR) - How is it going to impact and grow our economies" by Dr. Tomoo Kikuchi, Visiting Senior Fellow, S Rajaratnam School of International Studies, Nanyang Technological University
7:40PM: Q&A
8:00PM: End of Event
Speaker's profile: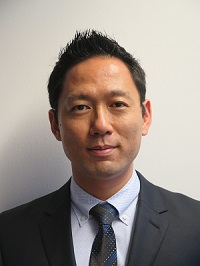 Dr. Tomoo Kikuchi was a Senior Research Fellow at the Lee Kuan Yew School of Public Policy (2014-2017) and an Assistant Professor of Economics (2007-2014) at the National University of Singapore. He studied in Japan, Germany and the UK, and obtained his PhD in Economics from Bielefeld University in Germany. His research areas are international economics, financial economics, and economic growth and development. He has published over 10 articles in journals including Journal of Economic Dynamics and Control, Journal of Economic Theory and Theoretical Economics. His latest edited book is China and Japan in the Global Economy (Routledge Studies in the Modern World Economy, 2018).
CollabX Asia
CollabX Asia is our annual flagship conference series. Experts from the field and academia will be invited to share their views on new trends and technologies that are shaking up their specialist industries, and their transnational implications. CollabX Asia will cover topics affecting a diversity of sectors such as engineering, biomedical science, hospitality, sports, communication and more.
This series of talks is open to the public, alumni and current PSB Academy students, and aims to expose them to the future of the jobs they are headed for, and focus on key skills and talents they will need to hone as they develop their careers here and in the region.