About this Event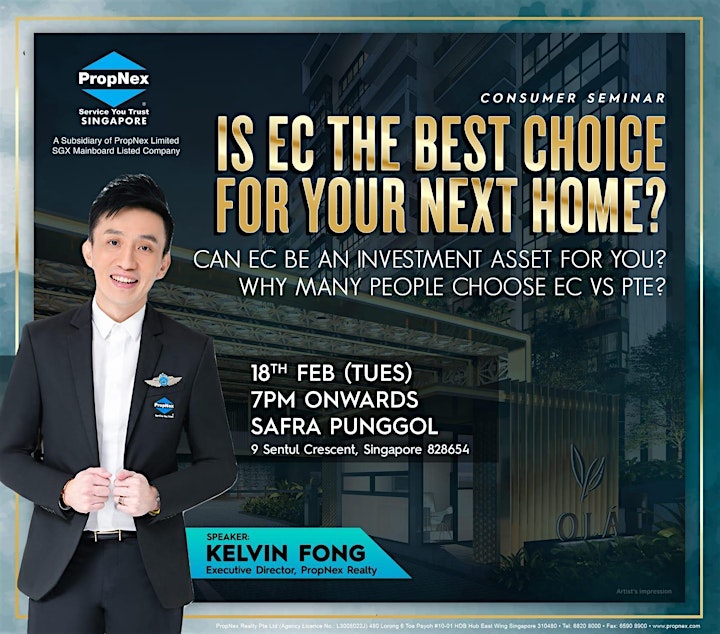 Don't miss this RARE opportunity!
Executive Condominium (EC) is not for everyone, but Only the Privileged can own!
Based on track records, EC owners have cashed out profits of as much as $500,000 from the sale of their properties. And some people will say, gone were the good old days.
So, are there still opportunities to invest in ECs?
What are the differences between buying an EC vs a Private property? What are the things or pitfalls that you should be looking out for?
You may feel that you can always read up or do your own research. How about investing just 2 hours of your time with us, and we will provide you with the answers in clarity?!
SAVE THIS DATE: 18 February (Tuesday), 7pm onwards
Venue: SAFRA Punggol, Jelutong Grand
Register Now!