Contemporary Guitar Program
About this event
Always wanted to pick up playing the guitar? In just 7 short weeks of classes, you can. Level I is specially designed for the total beginner. Covering the basics in strumming and chords and bypassing the tedious routine of conventional music courses, play and sing radio hits of the past and present. Impress your loved ones with the speed and ease at which you can start playing music. Join us today and begin your musical journey.
The main theme centers on THE STORY OF MANKIND – a revealing epic adventure that will take you from the unspoken pasts of humanity (World History) to current-day state of affairs and beyond. Come away with a worldview that promises to never leave you the same again.
For more information visit our site to know more more: http://www.believermusic.com/SG/EN/Courses/7/Contemporary-Guitar-Program/74/LEVEL-I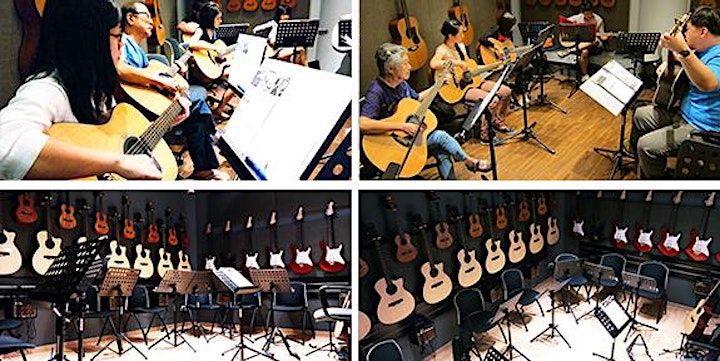 Organiser of Contemporary Guitar Program | 7-Week
ABOUT BELIEVER MUSIC
Believer Music is the leading executive music training centre in Singapore. Featuring state-of-the-art studios with a 3,800 weekly capacity enrollment, we provide learners with the optimal training conditions for a truly genuine learning opportunity. Experience consistent, solid musical instruction that will not only take you higher, but also deeper to where you've ever gone before. 20 years and growing with more than 25,000 members, Believer Music continues to transform and impact thousands with the power of music. 
YES YOU CAN
Learning music can be impactful and rewarding for one and all. We have classes for kids aged 7 to 12, accelerated courses for 13 to 49, and even Silver classes for seniors 50 years and beyond. We've made the lessons altogether achievable, fun, affordable, and most importantly, social. 
START TODAY
If you haven't yet experienced the wonder of playing musical instruments with us, click to www.BelieverMusic.com and Sign Up Online for our upcoming intake!