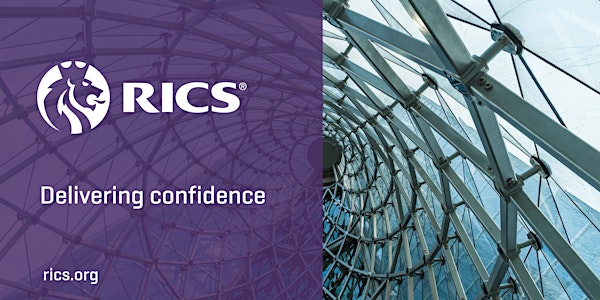 Corporate Real Estate Financing - Key Principles
This course aims to provide a fundamental understanding of the different corporate real estate funding options available .
About this event
Visit www.rics.org/SEAevents for more information.
---------------------------------------------------------
Overview
One key component of the real estate investment and management process which may sometimes be neglected is the financing aspect. Real estate is one of the most leverageable investment asset classes and the appropriateness of the financing arrangement in place (not necessarily simply the cheapest), may result in a significant difference between yield enhancement and value deterioration.
Today, there is a wide range of sources and options for corporate real estate funding depending on the regulatory/legal operating environments and maturity of financial markets of different jurisdictions. As real estate investments become increasingly diversified across different geographical markets and the operating environments become more volatile and impacted by one-off events (such as Covid-19), there is an increasing need to understand real estate financing fundamentals in ensuring the most appropriate financing arrangements are put in place for your investments. Financing arrangements also impact how real estate investments are to be structured, as with tax and legal considerations.
This course aims to provide a fundamental understanding of the different corporate real estate funding options available and key considerations in determining the appropriate financing for a specific property/project. Equipped with this understanding, real estate professionals can become more confident in assessing and structuring their real estate investments, engaging financial institutions on funding requirements and improving their business interactions with investors and clients in the real estate industry.
Learning objectives
Develop an understanding of the basic fundamentals of corporate real estate financing.
Be aware of key terminologies used in real estate financing arrangements.
Consider appropriate financing structures for specific real estate investments while accounting for the prevailing operating environment.
Take into consideration financing arrangement requirements when assessing their real estate investment transactions.
Be better equipped to engage financial institutions and other debt providers for corporate real estate financing needs.
Broaden knowledge to improve business interactions within the real estate industry.
---------------------------------------------------------
FAQs
How can I contact the organiser with any questions?
Should you required further information regarding this event, please don't hesitate to contact us at slim@rics.org .
Reschedule or cancellation of event
Should the participant(s) be unable to attend, a substitute delegate is always welcome. Full substitution communicated in writing is allowed up to 72 hours before the event first commences and is only accepted after RICS's acknowledgment. Please note that there will be no refund or cancellation upon registration.
If you are residing outside the city or country where the event is held, kindly arrange your travel and accommodation only after receiving an email from RICS with further details nearer to event.
RICS reserves the right to cancel or reschedule the event at our discretion. We will do our best to email all attendees as soon as possible, should this occur. Should a reschedule or cancellation occur, RICS will not be responsible for any costs, damages or expenses (i.e. travel) etc. that you may suffer or incur.