Description
Event overview
The International Construction Measurement Standards (ICMS) was released in July 2017 are principles-based international standards that set out how to report, group and classify construction project costs in a structured and logical form. The ICMS provides the first step in creating a seamless, global, pyramidal hierarchy of construction cost classification: from high-level global cost benchmarking to granular, local cost measurement.
ICMS deal with construction cost classification across buildings and civil engineering (infrastructure) type projects. Never has a single standard document sought to combine all elements of construction. In late 2017 the RICS gathered international team of subject matter experts as a working group to develop the RICS's Global Professional Statement on Cost Prediction to promote the widespread adoption of the ICMS.
The stated objective of this proposed Professional Statement is: "To set a standard for the cost management of construction projects, from inception to contract agreement, by presenting a standard cost classification and cost prediction process." This has already been workshopped twice, in January and June 2018 in London, and progress is being made. Come and hear the latest, and have the opportunity to influence the future of your profession.
This presentation will provide a timely update on RICS initiatives in connection with the ICMS of global significance to our industry.


About the speaker
Stephen Ballesty, FRICS, FAIQS, ICECA, CQS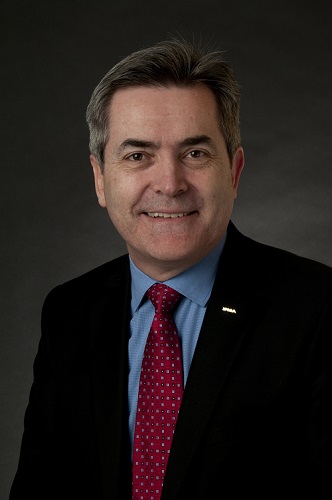 Stephen Ballesty is a director of Rider Levett Bucknall with over 30 years of experience. He RLB's Sydney based head of advisory and head of research.
Stephen is a Fellow of both the RICS and AIQS, and a certified quantity surveyor.
He has contributed to many industry publications, notably RICS's 'Technical Due Diligence Guidelines' (2009 and 2011); IFMA Foundation's 'Work on the Move' (2011); PCA's 'a Guide to Office Building Quality' (2006, 2012 and 2018); and the RICS-IFMA 'Strategic FM Framework guidance note'. He currently working on the RICS's 'Global Technical Due Diligence Professional Statement' and 'Global Professional Statement on Cost Prediction'.

Since 2017 he has been RICS Oceania's representative on the RICS's Global Cost Prediction working group attending both the January and June 2018 workshops.

Stephen is also a former member of the IFMA Board of Directors and Past Chairman of both the IFMA Foundation and FMA Australia.