Description
Event overview
Facility Management (FM) is an "organizational function which integrates people, place and process within the Built Environment with the purpose of improving the quality of life of people and the productivity of the core business" ISO 41011:2017.
The first ISO 41000 international FM standards (released in 2017) contributes directly to Sustainability, Productivity, Liveability and Resilience of the property–construction–facilities industry worldwide. The ISO 41000 series provides a framework for FM and impacts on the operational efficiency of facilities and productivity of organizations and associated individuals.
The RICS-IFMA Strategic FM Framework guidance note and the ISO 41001 Facility Management (FM) management systems standard were both published in April 2018 and provides the following:
Practical insights into the complexity of modern facilities

The relationship to risk management

The opportunity to enhance the performance of responsibly managed and operationally efficient & effective Built Environment in a challenging world
ISO 41001 is the first standard of its kind for FM and has been lauded as a game changer for the FM industry — the benchmark by which all FM will be judged henceforth. This presentation will provide a timely update on RICS, IFMA and ISO initiatives of global significance to our industry.


About the speaker
Stephen Ballesty, FRICS, CFM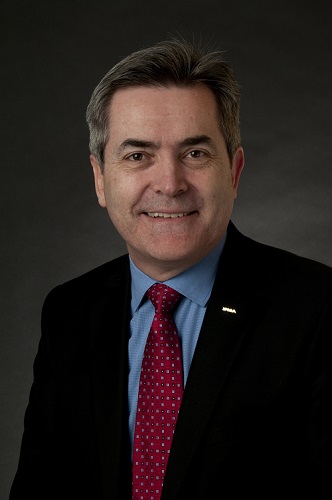 Stephen Ballesty is a director, head of advisory and research in Sydney's Rider Levett Bucknall with over 30 years of experience.
Stephen is an IFMA certified facility manager and was the Australia's first RICS chartered FM surveyor. He has contributed to many industry publications, notably the FM Action Agenda's 'Managing the Built Environment' (2008), FMA Australia's 'Operational Guide to Sustainable FM' (2010), IFMA's "FM Outlook - trends, issues, forecasts' (2016), 'FM Outsourcing-Trends: current and future trends' (2016), 'Operations and Maintenance Benchmarks' (2017); and the RICS-IFMA's 'Strategic FM Framework guidance note' (2018).

Since 2012 he has been an Australian delegate for the ISO international FM standards initiative. He has served as a member of ISO/TC-267 (ISO 41000 facilities management) and is their global liaison to ISO/TC-251 (ISO 55000 asset management); and has contributed to the 2017-18 standards.

Stephen is also a former member of the IFMA Board of Directors and Past Chairman of both the IFMA Foundation and FMA Australia.