Description
With World Cup starting this week, much attention will be on famous footballers, their skills and their celebrity lifestyles. Yet less is known about just how hard professional footballers train in order to fulfil their soccer dreams.
They practice around 5 times a week, they train around 3 – 4 hours per day and follow a strict diet plan. And they have a short number of years they can be a footballer. If they can invest so much in something so temporal, how can we neglect our walk with God which lasts for eternally?
When we grow our hunger, we grow in Christ. When we grow in Christ, we win for eternity. The question now is: How?
World Cup Special

How many times can you juggle a soccer ball? There will be a soccer ball juggling contest and the person with the highest count will stand to win a jersey. Come join us!
---
17 Jun, 10am*
North East Centre @ Seletar Country Club, 101 Seletar Club Road Singapore 798273
*Start your day with snacks and beverages from 9am at North East Centre! *Kids programme available
Shuttle buses are also available from 6 MRT stations.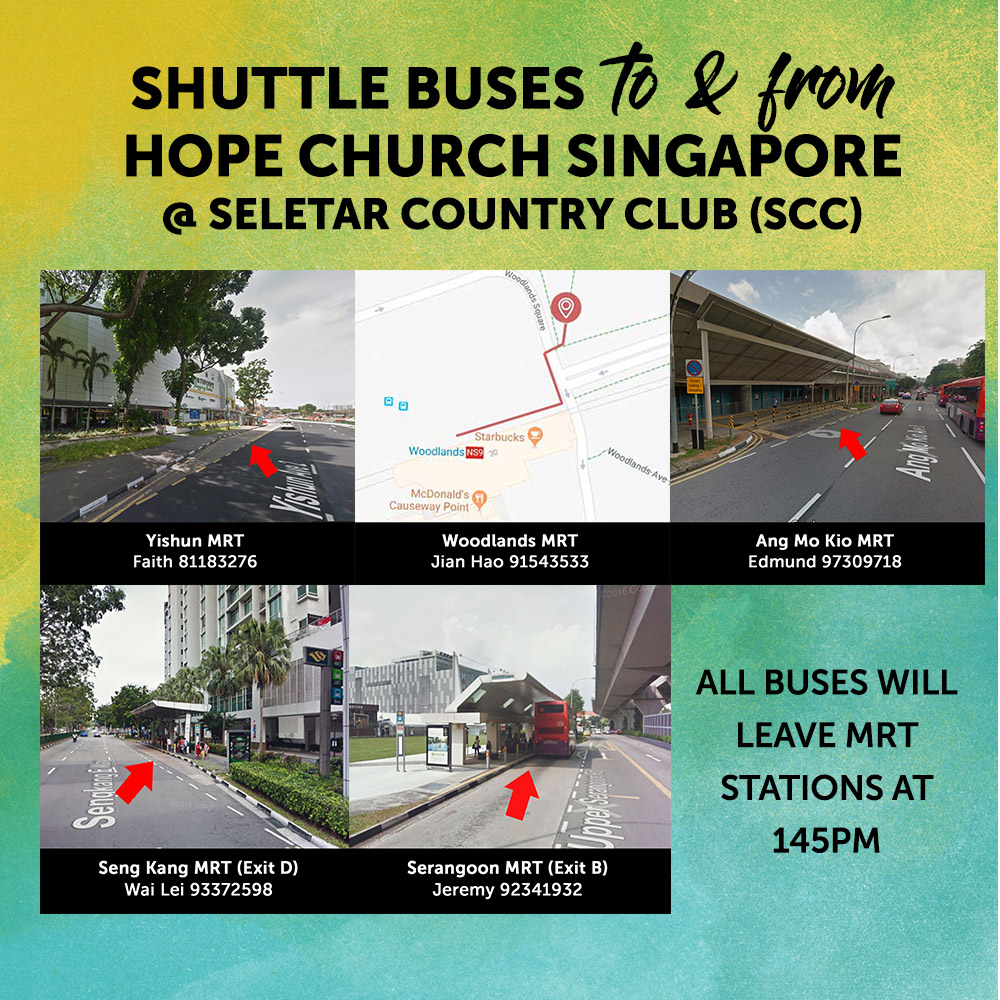 E-mail us at church@hopesingapore.org.sg or call us at our general hotline +65 3157 3900 if you need further information about our service or would like to join us for the first time. We look forward to seeing you!