Description
"Don't spend your whole life pondering over the meaning of your life. Start creating your own meaning through every thought and action of yours."
It's time to stop feeling that your life CMI (cannot make it) and create meaning instead!
Boon Keng and Vivien wants to share their journey on creating a meaning-filled life with you. In this workshop, you will:
Learn how you can easily create the meaning you want in your life

Be inspired to start creating your own meaning-filled life
Support each others' journey through the joys and pains of creating meaning
Guest speaker, Hendrick Ho, will also share with you his strategy to creating meaning in life.
The workshop won't just end there!
A post-workshop community will be set-up. You will get to continue the positive interaction with your fellow mates, as well as Boon Keng and Vivien after the workshop. (Participation is optional but strongly encouraged!)

Note: Friends on wheelchair please email liveunordinary@gmail.com (with your ticket number) after you have purchased the ticket to allow us to make arrangements within the limited space at the venue.
Who are the speakers?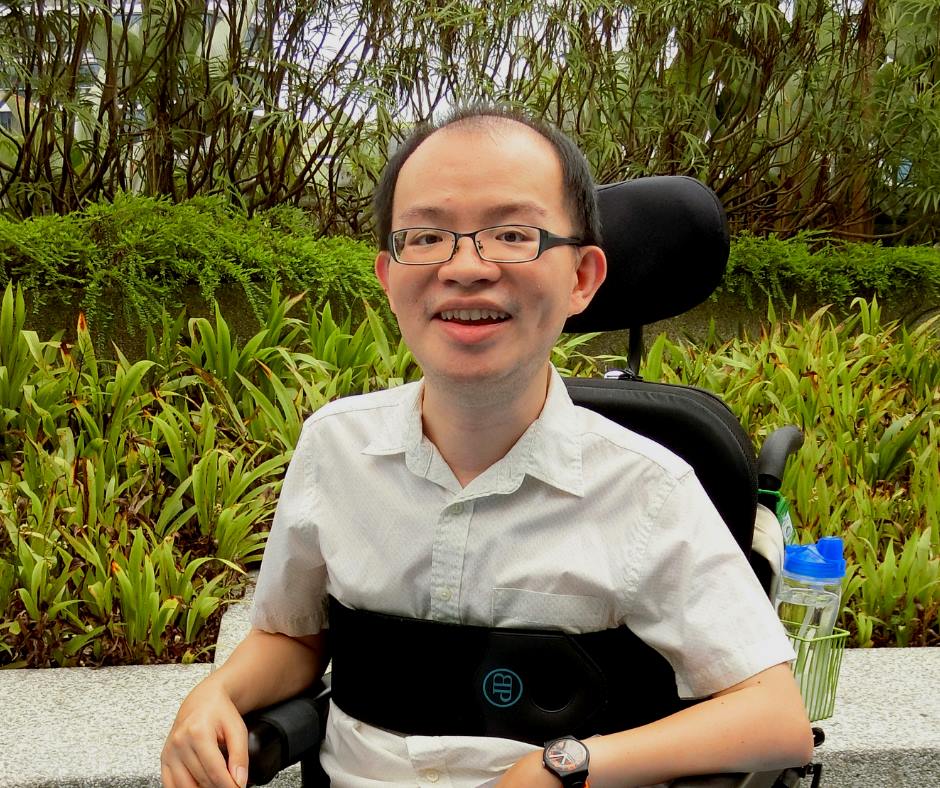 Boon Keng graduated from NUS with a BA (Social Work) but didn't go on to practice social work. Why? He was worried that he was unable to cope with the physical demands of the work.
Boon Keng has Muscular Dystrophy, which is a genetic condition that causes the body's muscles to gradually weaken and waste off. During his university internship, he realised the difficulties arising from his physical limitations at work as a social worker. He decided not to pursue that career and leave his life to chance - taking on any job that people recommended him.
Prior to that, he was an ambitious young man. He was full of drive and believed that he can achieve everything that an abled person can, despite his rather severe disability. However, he was given a hard knock in reality when he entered adulthood.
He had became very unhappy of his life because of his pursuit of the 'normal'. He realised that he has to accept that he is different and cannot live 'just like everyone else'. He needs to live his own unordinary life instead.
He started 'Living an Unordinary Life' to remind himself of this journey towards happiness and fulfilment. And since then, Boon Keng has went to various schools and corporates to share his life stories.
The story, however, doesn't just stop there. There are still times when he feels down or face tough challenges. Since Jan this year, his career as an inspirational speaker has stagnated despite a great start last year.
But now with greater maturity and a renewed outlook of life, Boon Keng is confident that he'll continue his breakthrough from that unhappy person he used to be. He started a "1 Meaningful Thing A Day" challenge to keep out complacency in life, and wants to share this (and more) with you!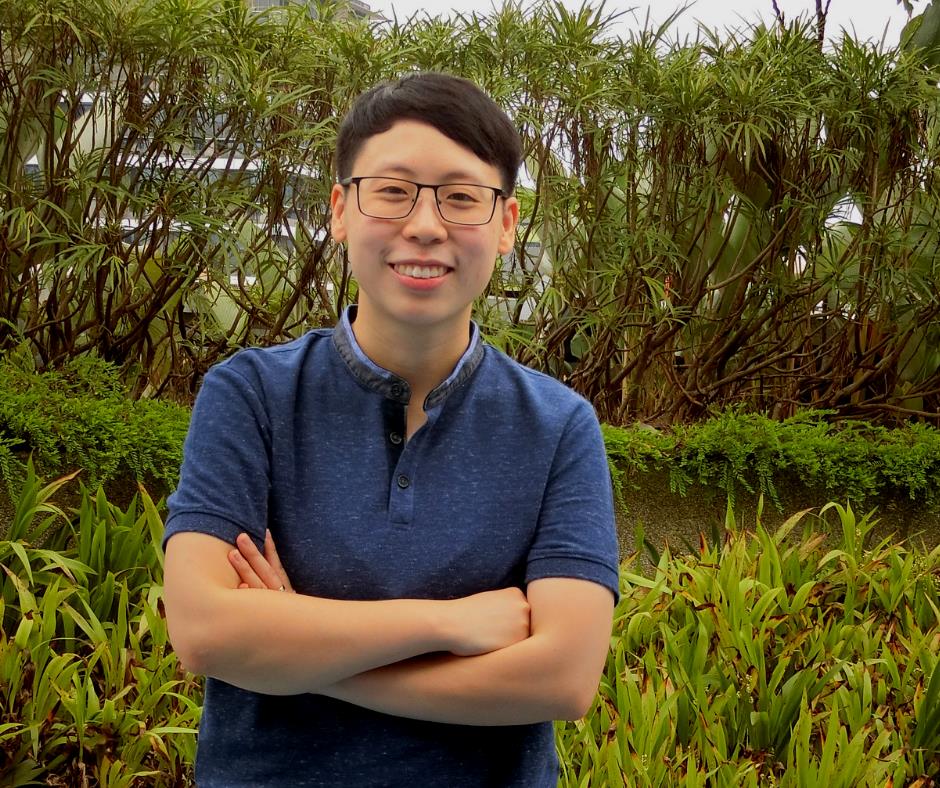 Vivien finds meaning in serving people in need. She obtained her Bachelor of Psychology (Honours) from James Cook University and was awarded membership into Golden Key International Honour Society, an accolade that recognises her outstanding academic performance (top 15 percent).
Vivien is trained in major therapeutic approaches, such as Cognitive Behavioral Therapy (CBT) and Eye Movement Desensitization and Reprocessing Therapy (EMDR) Level 1. She is also a licensed Master Practitioner of Neuro-Linguistic Programming (NLP) by the internationally recognised Society of NLP.
She has a keen interest in mental health awareness, trauma recovery and suicide prevention. Vivien believes in helping vulnerable people feel more confident in themselves by giving them hope and strategies so that they can pursue their wildest dreams, live passionate and purposeful lives.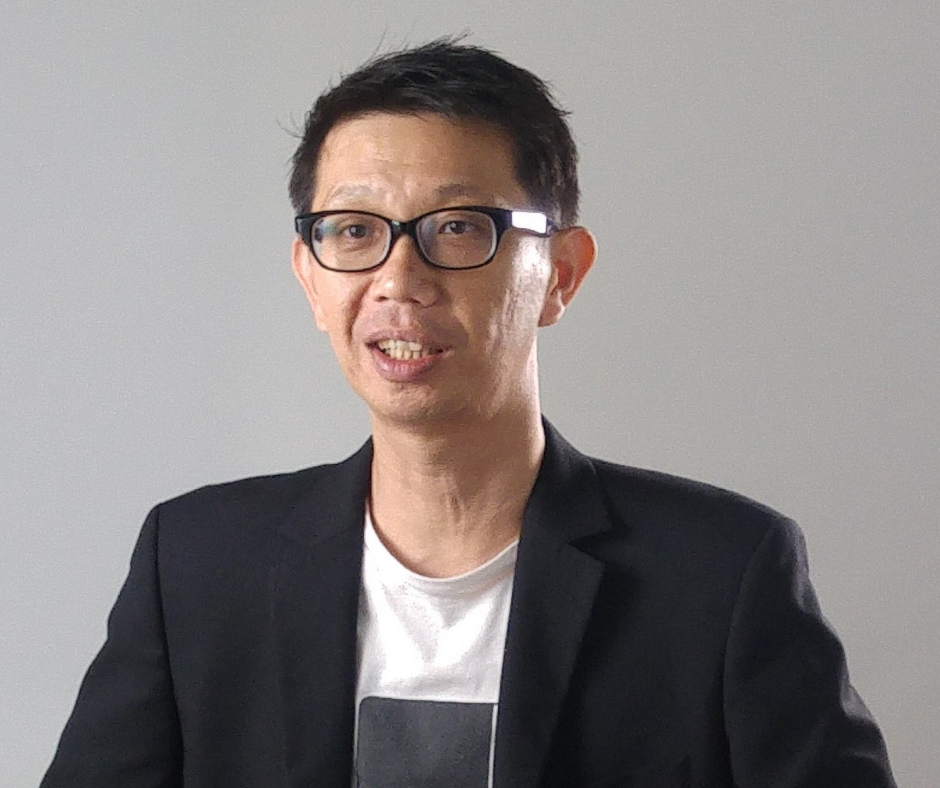 Hendrick is the co-founder of SEOciety, a digital marketing agency that hires people with disabilities based on their abilities and not their limitations. He is highly experienced in running marketing campaigns across multiple social media channels and is currently the exclusive partner of China Post Group for WeChat marketing in this region.
Prior to running his own digital media agency, Hendrick had more than 15 years' experience in both the public and private sectors. After graduating in Electrical and Electronic Engineering from Nanyang Technological University, Hendrick worked as an eCommerce Engineer in an MNC to set up online business platforms for Business-to-Business and consumer products & services. He went on to lead a New Media Team to develop integrated Social Media Marketing strategies and products in the Health and Wellness industry. He is also competent in project and event management, having been the project lead in a multi-year government nation-wide programme.
In addition to being HTML Coding Certified and having a Specialist Diploma in eCommerce, Hendrick is also a well-received trainer. He has taught Social Media courses for corporations, working professionals, business owners, and people with disabilities.
Hendrick's other experiences include co-founding a social enterprise Hearts Aflame, mentoring community volunteers, and training people with disabilities for open market employment. He now devotes half of his time in SEOciety and is the key driver in business development. He is very passionate in helping people, especially those who are underprivileged, to empower them to fulfil their potential and spur them towards self-sufficiency and better employment.

Hear what others have to say about Boon Keng!
Boon Keng's personal narratives have demonstrated the values of hope and resilience. His authenticity is not just inspirational but has provided his audience with much emotional resource to take on collective action.
- Tang Wei Guo, Assistant Director
Boon Keng has a really positive attitude towards life despite his circumstances and his stories help us look at things in fresh perspectives. He is especially introspective and honest about his emotions, provoking us to reflect deeper on our own lives.
- Jared Sia, Co-founder of Glow in the Dark
An inspiring talk on his resilience. I can see his passion in presenting his talk without any reservations. Despite all the ups and downs he encountered, he rebounded back. His sharing was like an X-ray examination with good insights and self-reflection. What makes it remarkable was his courage to share to a big crowd and his quick train of thoughts. - Jan Lee, HR Talent Sourcer
Tapping on his life experiences that is filled with love from family and friends, Boon Keng's talk conveys the message of hope and positivity in the face of challenges in activities of daily living and periods of blues. Hearing his perspectives on life definitely prompts our own reflections about how we are making the most of our time on earth to do what is meaningful to us. - Dr Juliet Choo, Lecturer
I couldn't have been that open about my personal life and struggles in front of so many people. There's so much to learn from [him]!
- Venus Sim, Allied Educator (Learning and Behavioural Support)