Location
Cityluxe WorkRoom
12 Little Road
#05-02
Singapore, Singapore 536986
Singapore
In this drawing and painting workshop, you'll pick up the art of food journaling using sketching and watercolour techniques.
About this event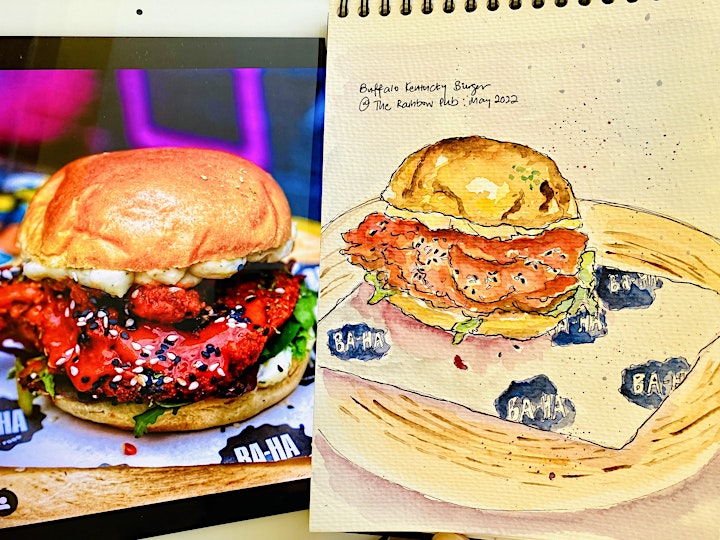 In this beginner friendly workshop, Kathleen will share and demonstrate the fundamentals of sketching, watercolour painting techniques, and break down in phases how you can create your own unique art when you include drawings of food in your daily journaling.
Kickstart your journey with an introduction on simple tools that you'd carry, use for sketch journaling on-the-go, and the basics of observing and sketching food we eat around us!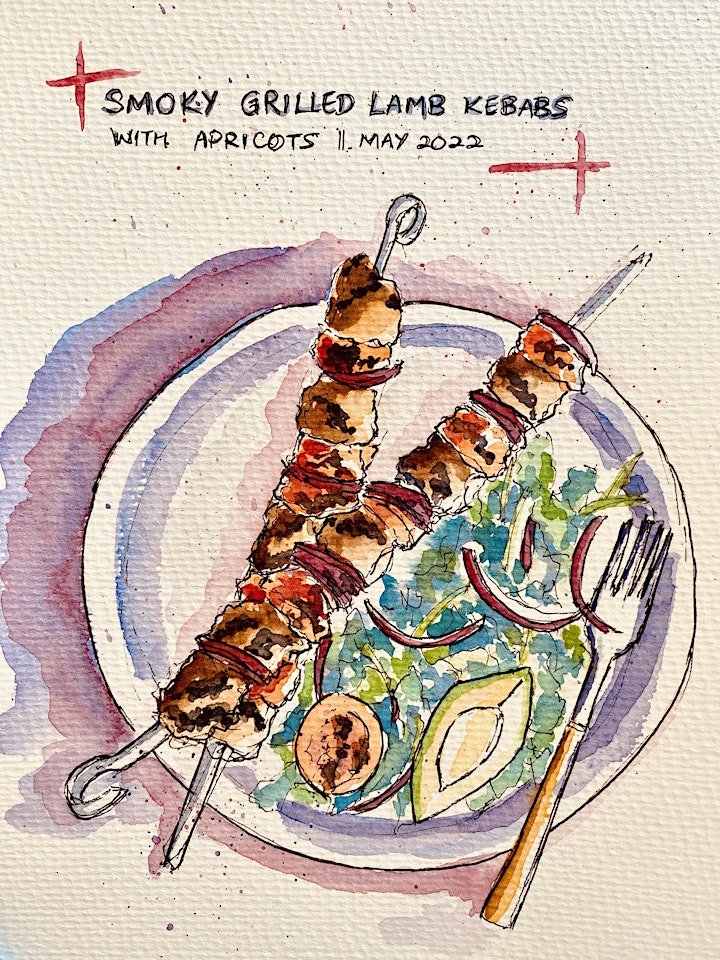 Objective:
A journal serves to use creative ways to record down the sights, feelings and history of a place travelled to, whether locally or overseas. Food and cuisine are also a part of culture, and being able to include the "taste aspect" of a place into a journal via sketch will add another rich dimension to anyone's journal. This workshop will introduce journal enthusiasts to the quick sketching & watercolour of food plates.
Method and medium:
The workshop will touch on the key concepts and tips to make a food journal sketch appealing. The medium of watercolour will create a unique layering of colours that result in food plates that have a three dimensional feel. As we are teaching food journaling, it means the sketch and watercolor may be done on-the-go in the future by our participants. Hence, we will introduce and use tools that are suitable for onsite/ outdoor sketching.
This would be done within a time frame and "cafe-like" setting, simulating an urban sketch outdoors as you travel around and enjoy your meals in the future. Free-flow coffee is available at the Workroom anytime you need a perk me up!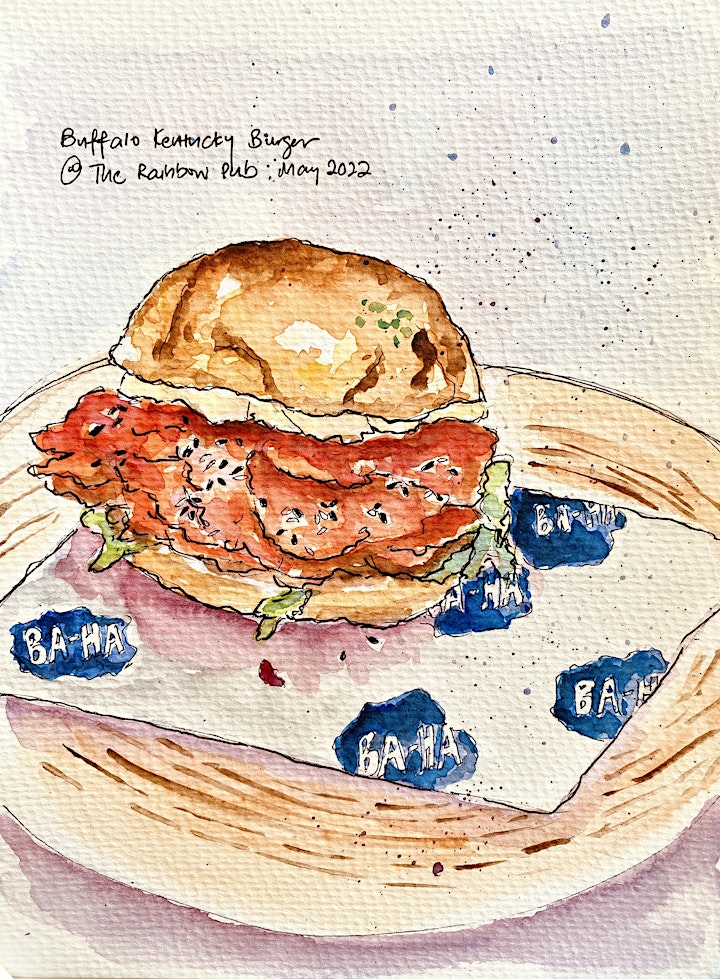 Content of workshop:
Part 1: Key concepts and tips to an appealing food sketch
Part 2: Sketch the pencil draft of a food plate photo (either the provided photo, or participant can choose own photo), followed by pen
Part 3: Key concepts of watercolour, and practise of two key watercolour techniques
Part 4: Live watercolor demo, followed by participants' watercolour of own piece of work
This workshop is suitable for all beginner and intermediate levels.
The workshop fee is inclusive of bring-home materials for each attending participant:
Sakura Micron Felt Pen
$10 Cityluxe e-Voucher
These materials will be provided during the workshop but will not be included in bring-home materials:
Sakura Koi Water Colours Set
WaterBrush
Pencil & Eraser
Washi Tape
An email confirmation with your discount code will be sent to you. Do respond to the email to confirm your attendance.
Note: To adhere to safe distancing measures, the number of attendees allowed for this workshop is capped at 12 pax.
Terms & Conditions
Workshops are non-refundable
Workshop will commence with a minimum of 3 participants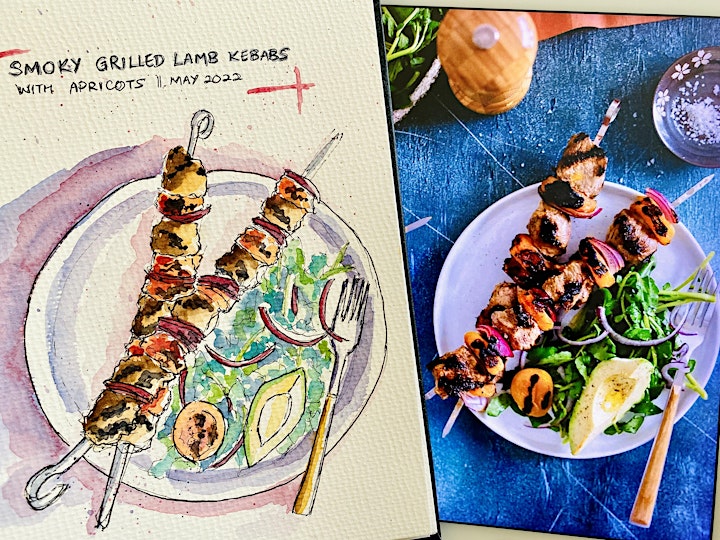 To urban sketch is to document your personal experiences or observations as a creative journal. After this workshop, you'll be equipped with the skills and knowledge for sketching food! Go on a journey around Singapore and fill your own sketchbook with familiar tastes and smells!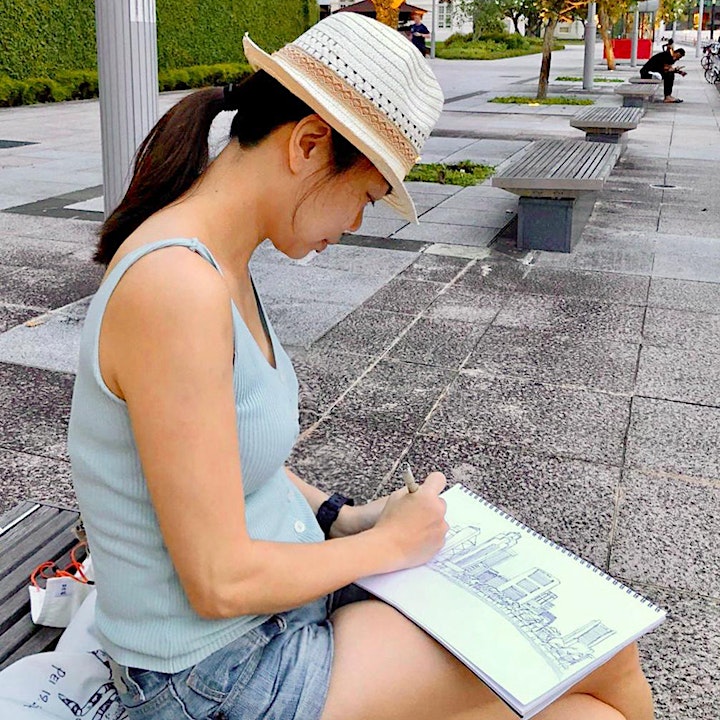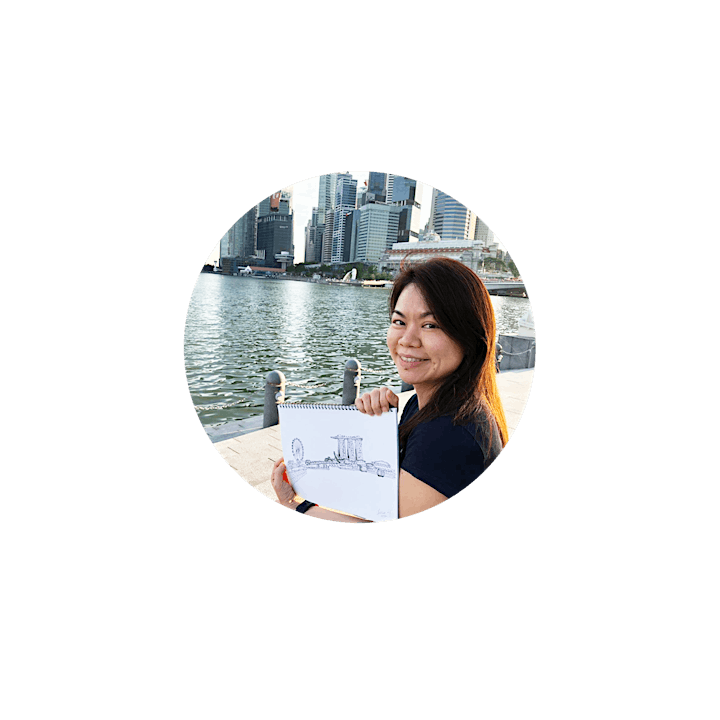 About Workshop Instructor: Kathleen 'Kat' Ng (@katgeo.art)
Kat loves to urban sketch outdoors while sitting by the riverside, at a cafe, or on a lawn. She particularly enjoys sketching our Singapore skyline, heritage buildings, places of worship- places that tell a story.
She has been trained at LaSalle College of the Arts for 2 levels of urban sketching, where watercolour is the main medium of expression.
Besides watercolouring, Kat also explores other art techniques and conducts workshops for resin and alcohol ink art.