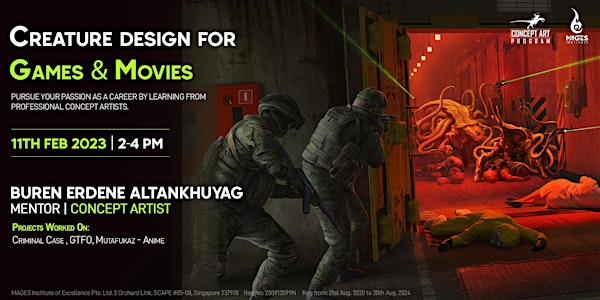 Creature Design for Games & Movies by Buren E Altankhuyag
Are you ready to learn the basics of exercising creativity in easy steps? From initial IDEA's to RESEARCH to shaping your idea to REALITY.
About this event
The games market is expected to grow to more than 300 Billion by 2025!
Asian Movies industry is driven by China's market. China's movie ticket sales have already overtaken US-Canada combined. (2018)
The huge demand for illustrators and concept artists is driven by the growth of the Games and Movies industry.
Attend this introduction workshop to get a peek into the world of illustrations and environment design.
WHO ARE CONCEPT ARTISTS?
At the beginning of game development or movie production, a concept artist is a person who creates the initial visual representation of the game's artwork.
The concept artist uses the game design document to illustrate the style and general idea of how all the in-game assets should look. Other members of the art department build on these early sketches, eventually leading to the final product.
WHAT WILL YOU LEARN?
Understanding what you want to achieve, first rough sketches.
Finding the right references online/book/video/self explorations.
Understanding the needs of the project.
Undertanding the anatomy of the creature.
Using the new correct information for finishing up the idea to a presentable level.
Importance of Visual Communication.
Includes:
I. Q&A
II. Demo - creature for the Games
What are you waiting for, Click ⟦Select A Date⟧ to secure a seat, NOW!
SPEAKER'S PROFILE
Buren Erdene Altankhuyag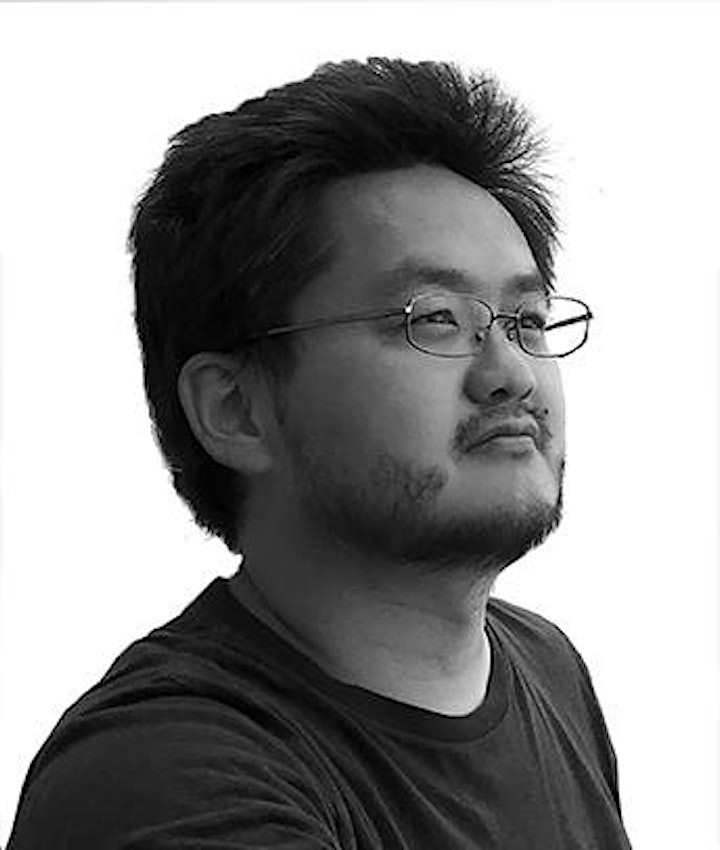 Buren Erdene Altankhuyag is a concept artist with several years of experience focusing on visual game development, high-end illustration, and animation across multiple international studios in the entertainment industry. Using both 2D and 3D industry-standard tools, he enjoys exploring a wide range of rich ideas for my clients and personal work. He is recognized for his contributions in the projects like Criminal Case 4,5,6,7,8, Ottoman Turks, MSI Core Attack. He has worked in anime series like Mutafukaz and Toruru's Adventures.
.... many more other projects