About this Event
[WEBINAR] New Crisis-Proof Investing Strategy Uncovering The Investment Secrets and Strategies That All Investors Must Know In 2020 To Optimise Your Returns, Build a Second Income And Grow Your Wealth Faster In This Time Of Crisis
Do you want to invest but unsure how? Or are you suffering from income loss and want to build a second source of income?
Congratulations, because you are on the right track. In this webinar, you will walk away with investing tips that put you ahead of the curve.
In this WEBINAR class you will discover:
Why the 2020 crisis is unlike any other crisis in history and how to turn the crisis into an opportunity.
How you can beat the market, build a secondary income, with low capital outlay and managed risks.
Clear step by step roadmap on how you can ethically profit with the knowledge shared.
Who is Leroy Lee?
Leroy is now working with one of Singapore's most successful wealth consulting groups and he specializes in helping aspiring individuals to create wealth transformations and career breakthroughs.
Leroy has 3 paths masterclasses, "Path of Wealth" "Path of Life" and "Path of Power". In this webinar he will be sharing "Path of Wealth".
Discover three main investing secrets in 60 minutes to understand how savvy investors invest and protect their money during a crisis:
1. Why 3 in 5 people lose money during a crisis and how you can avoid that
2. How to maximize profits and minimize losses while sleeping peacefully at night
3. Achieve financial independence and retire early without tremendous amount of time and money to get started
This is for you if you are:
1. Very risk-adverse and Want to know what is the best strategy to use
2. Have short- and long-term goals and Want to know when is the best time to buy in
3. Unable to save up a large sum of capital and Don't want to do the hard work
Register your seat below to get a special bonus gift, 5 Key Investing Lessons from The Intelligent Investor, when you attend the webinar!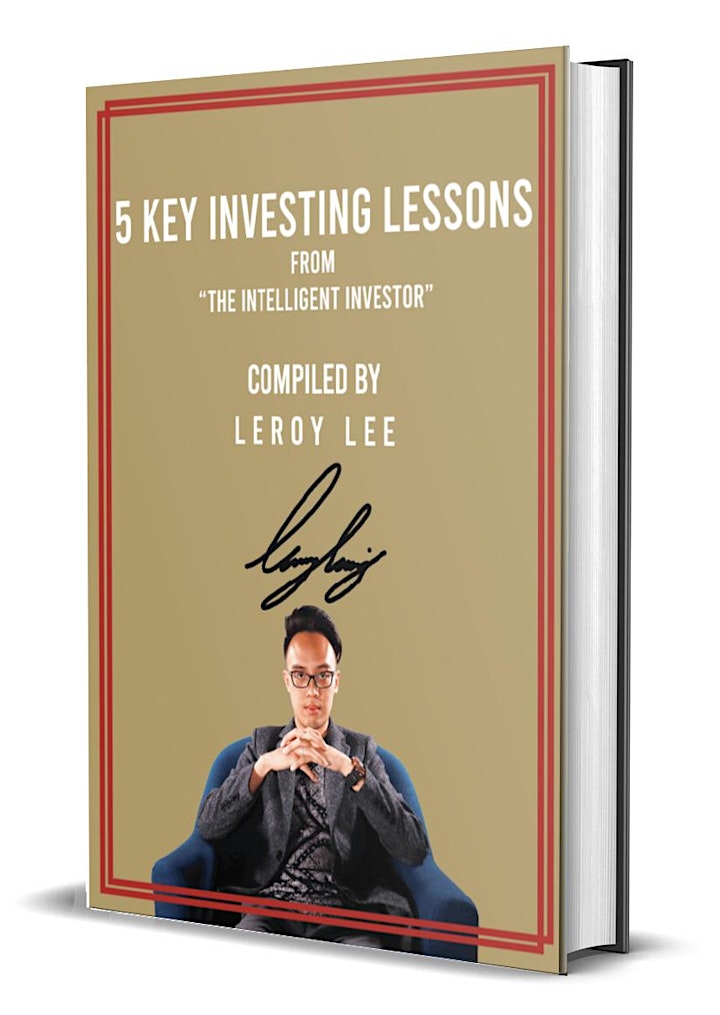 If the only strategy you have to get ahead financially is to exchange time for money, then your wealth will be as limited as the amount of time you have. Therefore, in order for you to grow your wealth while minimizing risks, I have decided to organize this webinar for you!
"We don't have a get rich process. We have a stay rich process."
What are you waiting for? Sign up now!