Description
Crossing Cultures: Artist Talk & Demonstration
Join me at my workbench! Hear the story behind my original artworks, and the seven-year journey to uncover my connection to Singapore. I'll demonstrate how I use a 400-year old technique to create my handmade Japanese woodblock prints, and chat about my recent art residency near Mt. Fuji.
Crossing Cultures ends 31 December, 2018
A Visual Arts graduate of the Australian National University, Jennifer's background includes architecture, fashion and Japanese translation. In Singapore, Jennifer can often be found in the undergrowth of Bukit Brown Cemetery, exploring historical spots and attempting to speak to local market aunties in beginner Chinese.
Jennifer helps people enjoy a lasting connection to Singapore through her distinctive prints and paintings inspired by heritage and culture. Her clients include the Singapore Foreign Ministry and Tolman Gallery Tokyo.
All artworks are available for sale, with art commission also accepted.
True Blue Space will be the venue for this exciting talk, where you'll also find a stunning range of Nyonya Kebaya blouses designed by Benjamin Seck, owner of award-winning restaurant True Blue Cuisine.
Please note that tickets to this event are limited due to venue capacity.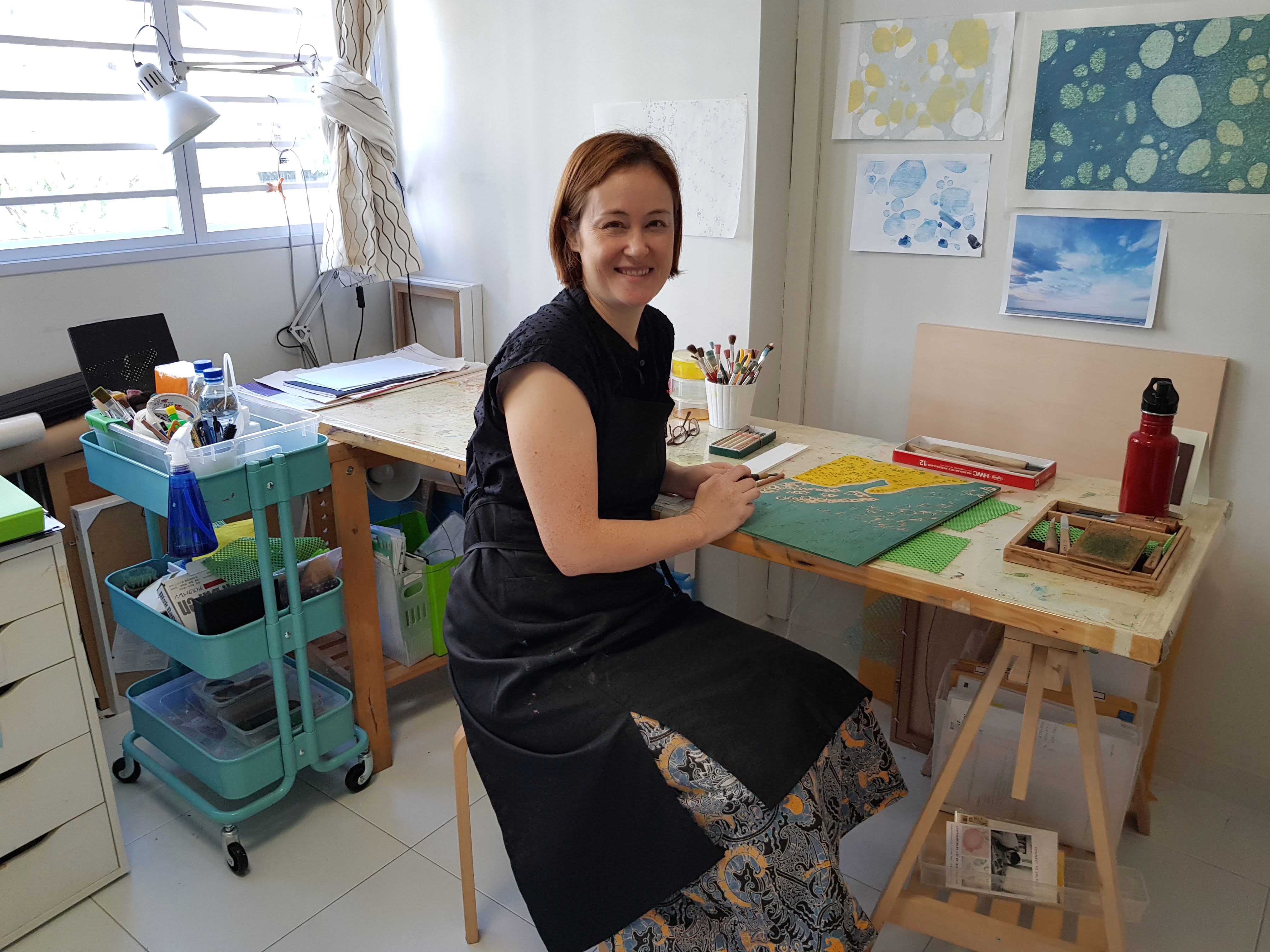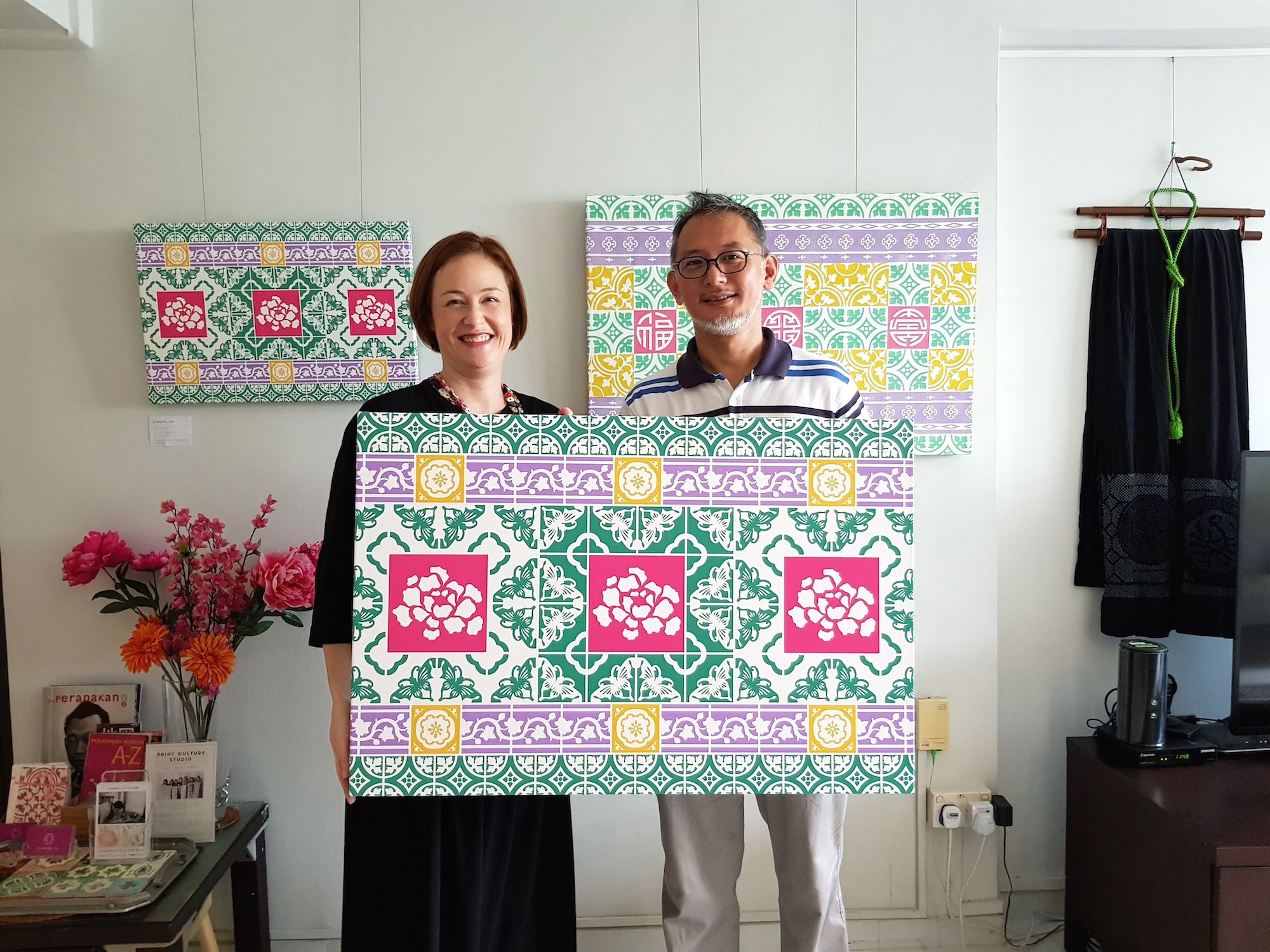 Jennifer Lim Art: Visit Me