Description
It's not easy to run a successful crowdfunding, but it's not rocket science either. In collaboration with GIVE.asia and Talent Tribe, UNFRAMED has launched a first-of-its-kind crowdfunding site for social entrepreneurs to raise the visibility and support for their initiatives.
We will cover how to shape the initiatives you wish to fundraise, the pledge amount & strategy, marketing videos & outreach to effectively deliver your campaign throughout the crowdfunding period.
This session is great for anyone looking to test and raise support for their social impact ideas/intiatives, or simply want to learn more about the crowdfunding model.
Expected Outcomes
Find out how to maximise crowdfunding model for your social impact initiatives with technology
Get practical advice for running and monitoring your crowdfunding campaign
Use video to market yourself on your crowdfunding page and learn how to continue the storytelling beyond your crowdfunding campaign
Agenda
Arrival
Welcome & Introduction (UNFRAMED)
Prepare, Launch & Run Your Campaign (GIVE.asia)
Leverage Stories & Videos to Get Greater Support (TalentTribe)
Q&A
Networking
---
About Speakers
Dennis Yeo, Chief Development Officer, GIVE.Asia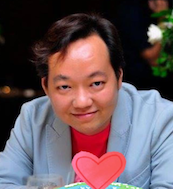 A social change maker with extensive fundraising, sales and marketing experiences working with a diverse range of internal and external stakeholders across both private and public sectors. Adept at channel and relationship management, project management, with solid track record of using research, analysis, strategic planning and negotiation skills to identify and maximize opportunities and deliver results, while minimizing cost and driving continuous change.
Sharon Yeo, Co-Founder, TalentTribe Asia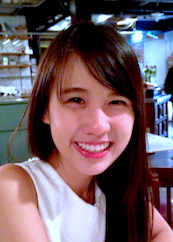 A modern-day storyteller who is endlessly fascinated by the different new ideas and channels which homo sapiens hear and share stories. Sharon and her team at TalentTribe works with companies such as Sephora, Kraft Heinz, Singtel, Shopee, TheSmartLocal, and more to cut through the PR jargon and tell their unique employee stories to a Millennial audience — in order to build a strong employer brand and showcase a realistic look into different careers.