Description
It's not easy to run a successful crowdfunding, but it's not rocket science either. In collaboration with GIVE.asia, UNFRAMED has launched a first-of-its-kind crowdfunding site for social entrepreneurs to raise the visibility and support for their initiatives.
We will cover how to shape the initiatives you wish to fundraise, the pledge amount & strategy, marketing & outreach to effectively deliver your campaign throughout the crowdfunding period. What's more, you will get the chance to launch your campaign on the spot with our support!
This session is great for anyone looking to test and raise support for their social impact ideas/intiatives, or simply want to learn more about the crowdfunding model.
Important: Come with your laptop, some ideas of your storylines and relevant pictures, so you won't miss the chance to launch your campaign right away!
Expected Outcomes
Find out how to maximise crowdfunding model for your social impact initiatives with technology
Get practical advice for running and monitoring your crowdfunding campaign
Create your crowdfunding immediately with our crowfunding expert's support
Agenda
Arrival
Welcome & introduction
Impact of technology on crowdfunding
Ways to fundraise online and best practices
Launching your crowdfunding on GIVE.asia
Q&A
Networking
---
About the Speaker
Dennis Yeo, Chief Development Officer, GIVE.Asia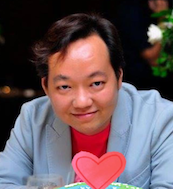 A social change maker with extensive fundraising, sales and marketing experiences working with a diverse range of internal and external stakeholders across both private and public sectors. Adept at channel and relationship management, project management, with solid track record of using research, analysis, strategic planning and negotiation skills to identify and maximize opportunities and deliver results, while minimizing cost and driving continuous change.

---
UNFRAMED reserves the right to revise the programme or change the facilitator should circumstances so warrant. In the event of any change in date or venue, or the cancellation of the event, the participants will be notified prior to the event.
By filling up this event, I hereby agree and consent that my personal data provided in this form may be collected, used, processed and disclosed by UNFRAMED for the purposes of processing my registration to the event, invitations to future events and online surveys; marketing and promotional activities on print and social media, in accordance with the Personal Data Protection Act 2012 and all subsidiary legislation related thereto.