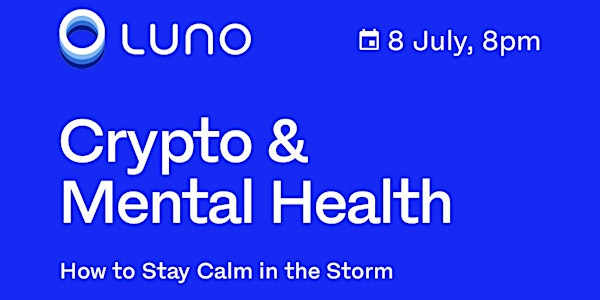 Crypto & Mental Health: How to Stay Calm in the Storm
Come learn from a licensed counsellor on a simple method to stay calm during challenging crypto times.
About this event
The crypto markets have been going through a changing time.
To guide us through this , Luno has invited Joshua Goh, a licensed counsellor and crypto enthusiast to help investors better understand their anxieties and also some practical Psychology-based tips to stay calm and invested in crypto.
Do invite your friends and family to join because this webinar is completely FREE.
There will also be a lucky draw with Bitcoin prizes at the end of the session.
Note: After registering a Zoom link will be sent to your email before the event starts. Please check your SPAM folder as well in case the email accidentally goes there.