Cryptocurrency: What the Experts Didn't Tell You

Saturday, 21 April 2018 from 14:30 to 17:00 (Singapore Standard Time Singapore Time)
Event Details
LEARN THE RISKS AND REWARDS OF CRYPTO MARKET, AND 
FIND OUT TRENDS & OPPORTUNITIES TO EARN FROM THIS!
Discover the Smarter and Less Risky way to venture on this market.
Why even successful billionaires are bullish about its growth!
How we can leverage on it's tremendous upside?
Today, businesses are trying to hitch on Blockchain, Mining, ICOs, and setting up Exchanges to ride on
these crypto waves.

What do you think will happen?

Will it crash? "Experts" predicted it would. But it keeps climbing. 100%, 500%, 1000%, 5000%!!
And Crypto "experts" swears on the future of Crypto is here to stay.

Question is - What do you say?

1) Yes, it will crash - then stay out and switch off
2) No, it won't crash - then dive in!
3) I don't know - that is the most prudent answer!

If you don't know, then FIND OUT!!

As they say the early birds always catches the fattest worm; but the second mouse gets the cheese.
How can you make money on crypto the safest way?
Grab this opportunity to learn another passive income generating opportunity.
Join us for an exciting discussion.
Learn the smarter, less risky way of venturing into the Crypto market!
​​
In this 2 hour workshop, we will teach you: ​
• What Experts Didn't Tell You about RISK & REWARDS                                                                                         
• What you NEED to know about the Risk involving Crypto and How you can avoid it while reaping Rewards.     
• How you can leverage massively and lose all your Money!                                                                                   
• How to sleep soundly even if Bitcoin crash 20%!                                                                                                 
• How many ways you can make money out of Crypto?                                                                                         
• Bitcoin vs Ethereum vs Alt Coins - how do you choose?                                                                                     
• Mining vs Trading vs Pre-ICO - which is the safest investment with better returns? Mining Pools vs Individual 
• Mining vs Cloud Mining - which one is for you?                                                                                                   
• How you calculate mining profitability and how you minimise your costs?                                                           
• How you can mine bitcoin with only your mobile phone?                                                                                       
• How you can leverage on a Pre-ICO for a tremendous upside?     
To Buy or Not to Buy is the Question.
During our last workshop where we had a great time discovering the Risks and Rewards of Crypto Currency!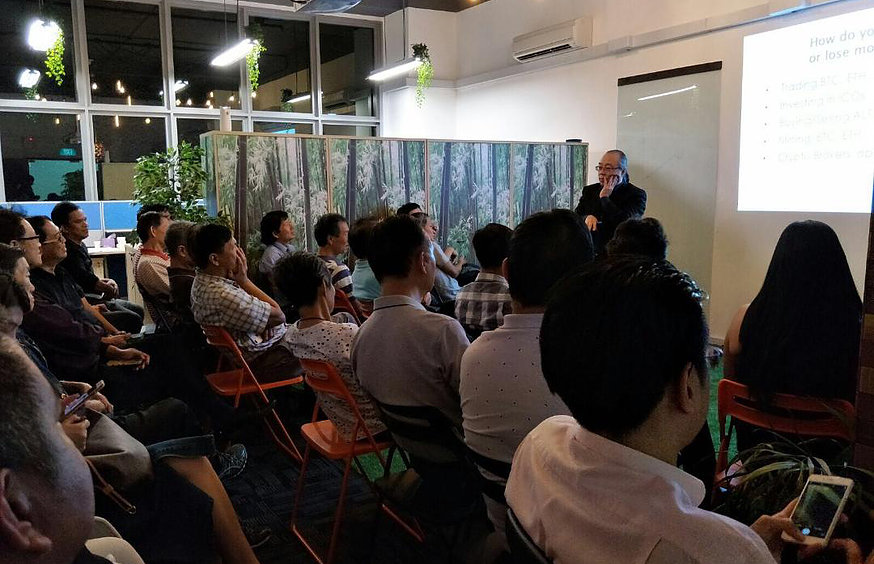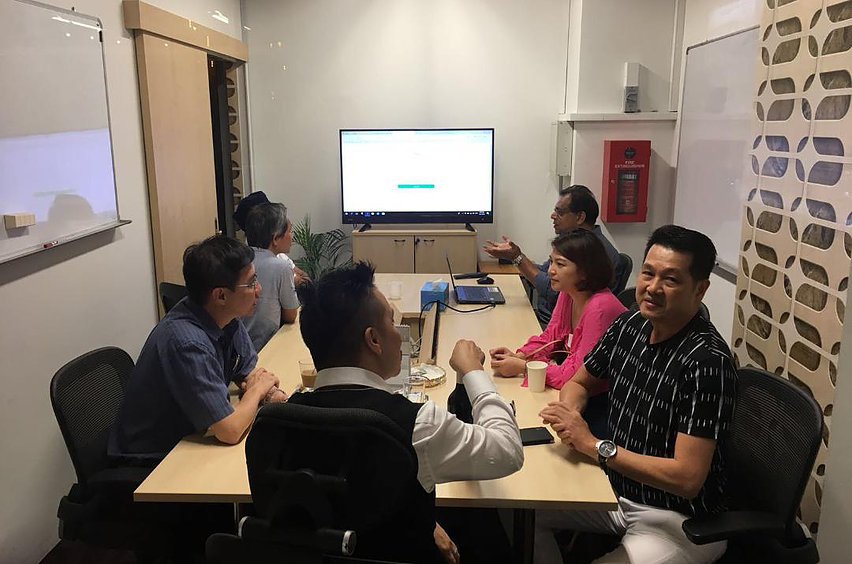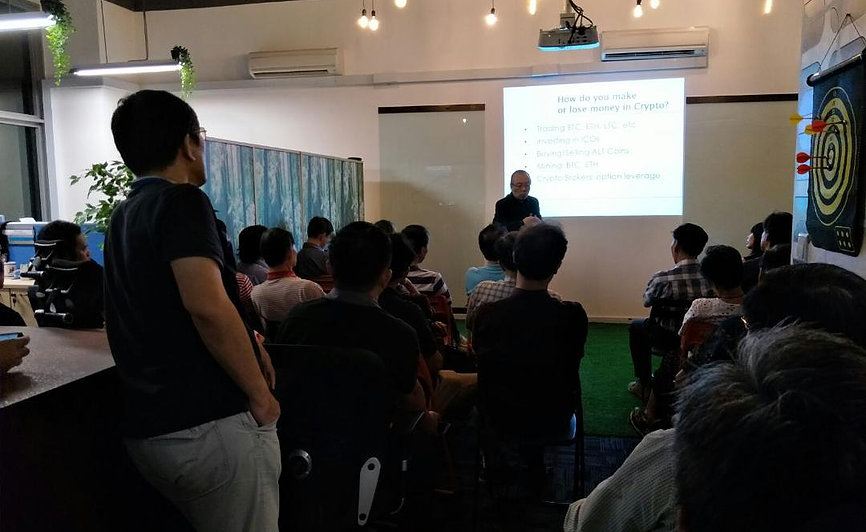 Don't Miss another Opportunity! 
Join us on our Next Session
                See You There!                                                                                           

​
When & Where

140 Paya Lebar Rd
10-10 AZ Building
Singapore, Singapore 409015
Singapore

Saturday, 21 April 2018 from 14:30 to 17:00 (Singapore Standard Time Singapore Time)
Add to my calendar