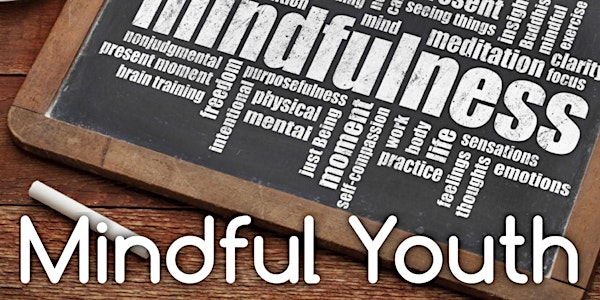 (CXL) Mindful Youth (16-26 years old) by Siew Lian - NT20221202MY
This 4-sessions course will teach you how secular mindfulness can reduce stress, improve your mental health and enhance your wellbeing.
When and where
Location
Brahm Centre @ Newton 47 Scotts Road #04-02A Singapore, 228233 Singapore
About this event
WHAT?
"Mindfulness is a conscious effort to be completely present – to set aside worry, expectations and other thoughts and emotions to be fully aware of the current moment. Mindfulness can be used to enrich your life, calm your mind and even improve your health." Source: Special Report Oct 2013, Mayo Clinic
Participants will learn how to train the mind to purposefully pay attention to the present moment, without judging the experience. You will be introduced to the connection between the mind and the body, explore the habits of the mind, investigate stress triggers and one's reactivity, understand anxiety and its impact. You will also learn how to cultivate kindness towards yourself and others.
What are some expected outcomes of the course?
· Reduced stress level
· Better self-care
· Improved sleep quality
· Happier interpersonal relationships
· More positive outlook on life
Course Outline:
Session 1: Introduction to Mindfulness
Session 2: Be Right Where You Are
Session 3: Our Storytelling Mind
Session 4: Cultivating Kindness
WHO?
THIS COURSE IS MEANT FOR YOUTH BETWEEN THE AGES OF 16 AND 25
People who have little or no knowledge of mindfulness and wish to learn how to apply it in their daily lives.
WHEN?
Friday, 2 December - 7pm-9pm
Friday, 16 December - 7pm-9pm
Friday, 23 December - 7pm-9pm
Friday, 30 December - 7pm-9pm
No of Sessions: 4
WHERE?
Brahm Centre @ Newton
COURSE FEE?
$160 per person
_____________________________________________________________________________________________
Notes:
· Please take note that payments for courses are non-refundable.
· Do ensure that you are able to attend the first session of the course before registering for the course as you will not be allowed to continue with the course should you miss the first session.
· Request for transfers or make up-classes for selected mindfulness courses are subjected to availability and fees of $30 for the transfer of the whole course and $10 for every request to make-up classes are applicable.
Trainer Bio:
Goh Siew Lian was a former MOE educator for more than 15 years. She spent her last eight years in education working with youths who have learning challenges and/or are from disadvantaged backgrounds as well as their parents or caregivers. She left the education service to answer her second calling to serve vulnerable seniors in the community.
She continues to take an active interest in youth mental health and wellbeing. One of her aspirations is to equip our youths with a mindfulness toolbox and skills to better navigate the challenges they will encounter in their adolescence and early adulthood.
Siew Lian is a certified Paws b teacher from the Mindfulness in Schools Project (UK) and a Brahm Centre certified Mindfulness trainer.