Cybersecurity Industrial Control Systems Engineer (15 – 17 September 2020)
Cybersecurity Industrial Control Systems Engineer
About this event
Overview
Are you and your organisation ready to manage and respond to cyber-attacks?
Specially curated with Tegasus International and ST Engineering Cybersecurity Academy, SGInnovate presents a full spectrum of Cybersecurity Workshops in Operational Technology (OT) designed to get you and your organisation ready for impending security threats and vulnerabilities.
These OT courses are structured to align with the key pillars of the Singapore Cybersecurity Strategy. They will be tailored to the needs of those working within the 11 Critical Information Infrastructure (CII) sectors in Singapore.
Through this three-day workshop, you will have a deeper understanding of the OT Cybersecurity ecosystem with concepts covering embedded systems, protocols fundamentals, known vulnerabilities discovery, forensic investigation and process exploitation. You will also learn about threats and cyber risks to Industrial Control Systems (ICS) as well as the different types and stages of a cyber attack.
There will be emphasis on real-world use cases and examples, hands-on applications and exercises that are incorporated with realistic scenarios built around operational cyber physical testbeds.
By the end of the course, you will be able to recognise the symptoms of an attack and identify the tools and techniques to investigate possible breaches into ICS. You should be able to demonstrate a multitude of Cybersecurity techniques including vulnerability assessments, sensor disruption and defence in-depth.
Workshop Overview:
In this course, participants will learn:
Basic Cyber Physical Systems (CPS)
Cyber risks and security vulnerabilities in CPS
Process Control Exploitation
Basic networking concepts necessary for active and passive network discovery
Network attacks and exploits: different stages of an attack
Network defence and incident response
Recommended Prerequisites:
Basic understanding of Industrial Control System (ICS), Cyber Physical System (CPS) or Operational Technology (OT)
Recommended for individuals working in the Cybersecurity space for at least two (2) years or possess a strong interest in understanding OT Cybersecurity for their organisation
Pre-Workshop Instructions:
Laptops will be provided for this workshop
Agenda
Day 1 (15 September 2020)
Overview of Cyber Physical Systems (CPS)
Basic CPS
Overview of CPS: Industrial Control Systems (ICS) with communication network
ICS basics including data flow and protocol
Hands-on exercise
Cyber Risk and Security Vulnerabilities in CPS
Cyber risks to ICS
Threat trends for control systems
Security Topics: Information Technology (IT) vs Operational Technology (OT)
Common vulnerabilities for control systems
Case studies: Real-life cyber-attacks
Demonstration
Process Control Exploitation
Overview of SWaT architecture and demonstration network layout
Static multiple point attacker paths and model
Demonstration
IT and OT Networks Discovery
Basic Networking Concepts
IP address and basic networking
NEY and IANA
OSI 7-layer model
Address Resolution Protocol (ARP), Transmission Control Protocol (TCP), User Datagram Protocol (UDP) and Internet Control Message Protocol (ICMP)
Protocol characteristics and relevant threats
Passive Discovery
Passive discovery vs active discovery
Intelligence gathering tools
Tools and techniques for passive discovery
Hands-on exercise
Day 2 (16 September 2020)
IT and OT Networks Discovery
Active Discovery
Nmap
Host Discovery in IT and OT
Port scanning and states in IT and OT
ICS challenges
Introduction to Nessus (Vulnerability scanner)
Introduction to OpenCAS (Open Vulnerability Assessment System)
Exercise
CPS and Network Attacks and Exploits
Discuss the different stages of attacks
Attacker profiles, attack stages, tasks and consideration
System vulnerabilities and software vulnerability
National vulnerability database CVSS
Exploit types
Attack operations
Bypass network controls
Hands-on exercise
CPS Attack Surface
Metasploit framework
Basic exploit process
Meterpreter: Useful commands
Hands-on exercise
Day 3 (17 September 2020)
Network Defence and Incident Response
CPS Attack Surface
Hands-on exercise: Armitage on IT and OT Networks
Security Monitoring and Incident Response
Understanding defence-in-depth
Intrusion detection / protection system
Signature vs anomaly detection
Intrusion prevention systems (IPSs) vs Intrusion Detection Systems (IDSs)
Incident response plan for CPS
Hands-on exercise
Assessment
Pricing
S$2,568 / pax (after GST)
For enquiries, please send an email to learning@sginnovate.com
Funding Support
This workshop is eligible for CITREP+ funding.
CITREP+ is a programme under the TechSkills Accelerator (TeSA) – an initiative of SkillsFuture, driven by Infocomm Media Development Authority (IMDA).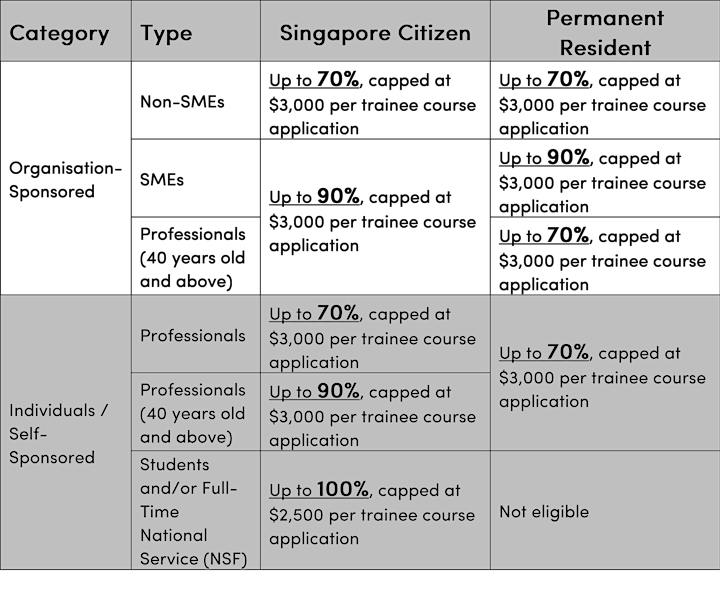 *Please see the section below on 'Guide for CITREP+ funding eligibility and self-application process'
Funding Amount: 
CITREP+ covers up to 90% of your nett payable course fee depending on eligibility for professionals
Please note: funding is capped at $3,000 per course application
CITREP+ covers up to 100% funding of your nett payable course fee for eligible students / full-time National Servicemen (NSF)
Please note: funding is capped at $2,500 per course application
Funding Eligibility: 
Singaporean / PR
Meets course admission criteria
Sponsoring organisation must be registered or incorporated in Singapore (only for individuals sponsored by organisations)
Please note: 
Employees of local government agencies and Institutes of Higher Learning (IHLs) will qualify for CITREP+ under the self-sponsored category
Sponsoring SMEs organisation who wish to apply for up to 90% funding support for course must meet SME status as defined here
Claim Conditions: 
Meet the minimum attendance (75%)
Complete and pass all assessments and / or projects
Guide for CITREP+ funding eligibility and self-application process:
For more information on CITREP+ eligibility criteria and application procedure, please click here. 
In partnership with:


For enquiries, please send an email to learning@sginnovate.com
Trainer
Ivan Lee, Co-founder, Tegasus International
Ivan works with various global strategic partners such as the NATO Cooperative Cyber Defence Centre of Excellence, US Department of Homeland Security ICS-CERT Idaho National Laboratory and local government agencies on critical initiatives and training programmes.
He started his career with Accenture, a top global top IT consulting MNC company and has assumed various tech management roles in the telecommunication, cGMP and Operational Technology sectors regionally. He is the Deputy Director of Cybersecurity Technologies at iTrust, a Centre for Research in Cybersecurity that was established by the Ministry of Defence and Singapore University of Technology and Design (SUTD).
He is also an SUTD Academy Fellow and a member of the Coordinating Committee for Cybersecurity (CCCY), Subcommittee for Critical Information Infrastructure (CII).
He has attended various professional training courses and acquired certifications as listed below:
Certified Information Systems Security Professional (CISSP)
US Department of Homeland Security ICS-CERT Industrial Control Systems (ICS) Cybersecurity (301)
Advanced Penetration Testing, Exploit Writing, Ethical Hacking (SANS)
Advanced Course on Darknet and Cryptocurrencies
Hands-on Hardware Hacking and Reverse Engineering (Blackhat 2015)
Cybersecurity: Technology, Application and Policy (MIT Digital Program)
FORENSICS: Reverse-Engineering Malware (SANS)
Managing Successful Programmes (MSP) Practitioner, 2014
Introduction to Business Process Re-engineering Workshop
Live Hacking & Information Security Masterclass
Self-Discovery Leadership
EC-Council Certified Security Analyst (ECSA), 2013
Certified Ethical Hacker (CEH), 2013
Project Management Professional (PMP)
Organiser of Cybersecurity Industrial Control Systems Engineer (15 – 17 September 2020)