De-globalisation is positive for Gold & Resources
Sales Have Ended
Registrations are closed
This seminar is now end. Looking forward to seeing you in our future seminar
Sales Have Ended
Registrations are closed
This seminar is now end. Looking forward to seeing you in our future seminar
Description
"Yesterday", The Beatles got the world into a "Yellow Submarine" of globalisation. Now, an election or two later, we are seeing a Swift "Change".
The inter-connectedness of global banks, which eventually led to the GFC 2008, has been dismantled. This is the de-globalisation of finance. Yet, debt – before there was money, there was debt – that caused the rise and fall of global banks, will again cause the next bubble in corporate bonds except that the role of global banks is being taken by asset managers.
De-globalisation of trade will follow the de-globalisation of finance and this will result in higher commodity prices for producers when the influence of global companies on price caps become unshackled.
Another fresh round of expansionary monetary policies will be needed to drive the new politicians' dreams. Ride this bubble of higher commodity prices and emerging market gains, amidst uncertainty in the funding currency's weakness.
Join us in this seminar and find out why our portfolio manager is positive on commodities and gold.
For enquiries, please call 6812 1522 or email tpy@phillip.com.sg.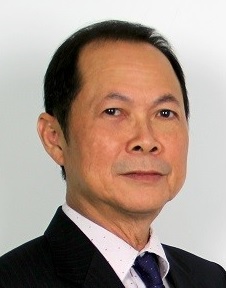 Speaker - Mr Chan Wai Chee was previously CEO of Phillip Securities Research before joining Managed Account Department in 2016. He graduated from the University of Singapore with a Bachelor of Accountancy degree in 1980. Mr Chan has over 30 years of professional experience in the finance industry. He was previously an external auditor/accountant with Ernst & Young and Rheem (Far East) Pte Ltd. He was also a financial controller with Neethlingshof Estate in South Africa. He joined PhillipCapital as Head of Research with Phillip Securities Research in 2001.