What does a Self-driving car have to do with Data Science & TensorFlow? If you have this question boggling your mind then join this webinar.
About this Event
Data Science is the new electricity in this era and it has picked up a lot of momentum in the recent past thanks to Machine Learning and Artificial Intelligence (AI). According to Forbes magazine, we generate a mind-boggling 2.5 quintillion bytes (that is 18 Zero's after 1) of data every single day!
A data scientist's goal is to then analyze the collected data and elicit useful business insights to drive the company's goals forward.
Deep Learning is a superpower. With it, you can make a computer see, synthesize novel art, translate languages, render a medical diagnosis, or build pieces of a car that can drive itself.
TensorFlow is an end-to-end platform that makes it easy for you to build and deploy ML models. TensorFlow offers multiple levels of abstraction so you can choose the right one for your needs. Build and train models by using the high-level Keras API, which makes getting started with TensorFlow and machine learning easy.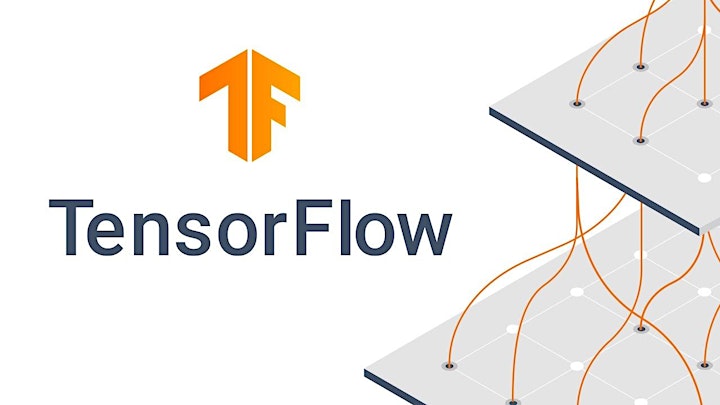 What will I get from this webinar?
This session will help learners to understand the concepts of Deep Learning. The session focus on providing a high-level overview of the covering core concepts of Deep Learning Models
Covers the key architectures as part of Deep learning Models and how to configure them
Overview of TensorFlow package, which is one of the widely used Deep Learning Frameworks.
Implement a Deep Learning Model using TensorFlow and Demonstration of steps involved
Understand How Deep Learning-based models are using in Products such as Self Driving Cars, Preventive Maintenance in manufacturing Sectors.
REGISTER NOW to know about Deep Learning and TensorFlow and its applications.
SPEAKER'S PROFILE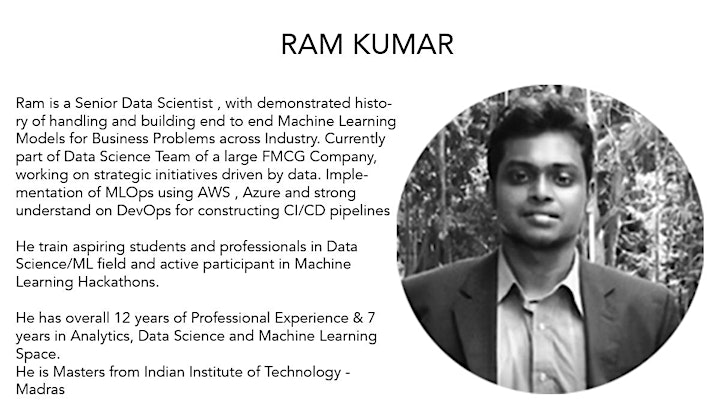 Note:
By registration, I am giving my consent to MAGES Institute of Excellence ("MAGES") to collect, use and disclose my personal data for the purpose of contacting me about the products and services offered by MAGES. The Data Protection Policy is available on the website www.mages.edu.sg.
MAGES reserves the right to cancel the session if the minimum pax is not met. A full refund will be administered if sessions are canceled. However, no refund will be provided if you cancel from your end. Please discuss with the management in case of any concerns.